Vital Vegas Podcast, Ep. 97: The TMI Episode
Can you ever have too much information about Las Vegas? Let's hope not, because in this episode of the Vital Vegas podcast, we have enough scoop to rupture your tympanic cavity, whatever that might be.
To whet your appetite, you'll get our first-hand take on Urth Caffe at Wynn and Chica at Venetian.

We'll also bring you up to speed on the cost-saving measures being implemented at MGM Resorts, including layoffs and the roll-out of surge pricing. Good times.
You'll also get the inside scoop about Wynn Resorts being fined $35 million, presumably the final chapter of the Steve Wynn sexual misconduct saga.
There's more drama surrounding Kaos at Palms, the Hunger Games Exhibition at MGM Grand, Hyde Nightclub at Bellagio, the Drew Las Vegas project, Lucky Dragon (which recently sold for $36 million) and the prematurely terminated Yayoi Kusama exhibit at Bellagio's Gallery of Fine Art.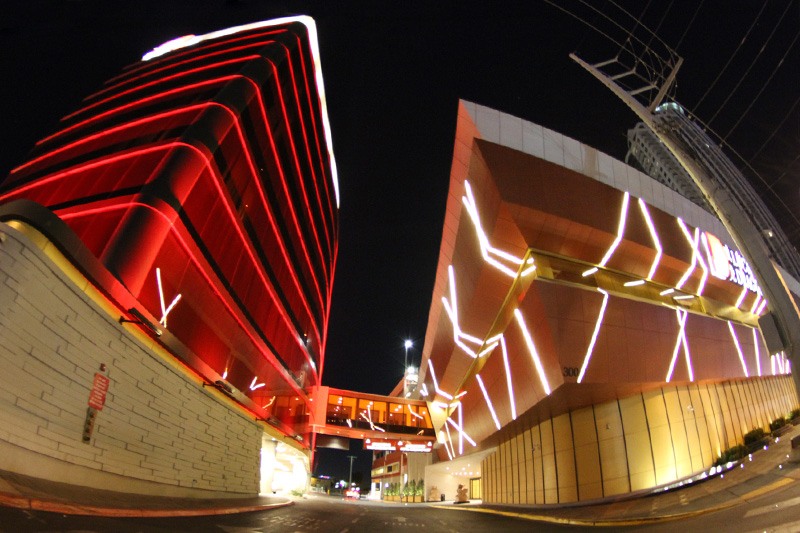 Listen in for news about the Hard Rock's transition to Virgin Hotel, a new show coming to Luxor called "R.U.N.," the Cosmopolitan being up for sale, a doomed Paula Abdul residency and A Little White Wedding Chapel looking for a buyer.
The "Listicle of the Week" is "10 Moments in Vegas History to Remember in May," mainly because we were too busy to come up with anything clever. Here's the listicle now!
1. May 3, 1999: Venetian opened.
2. May 14, 1998: Frank Sinatra died of a heart attack. (Let's be real. He was sort of a dick.)
3. May 15, 1905: Las Vegas officially was founded as a city.
4. May 16, 2011: The Sahara casino closed.
5. May 18, 1956: Fremont casino opened downtown.
6. May 20, 1964: "Viva Las Vegas," starring Elvis Presley and Ann Margret, was released.
7. May 21, 2010: Cleveland Clinic Lou Ruvo Center for Brain Health opened.
8. May 22, 2012: Construction began on SkyVue, the ill-fated observation wheel.
9. May 23, 1955: The Dunes opened.
10. May 24, 1955: Moulin Rouge, the first racially-integrated hotel in Las Vegas, opened.
It's all the Vegas you could ever need, in a format you'd have difficulty caring less about.
Just push the "Play" button, already. You'll be able to tell people you exercised.