The Strat Has a Winner With Blvd. and Main Taphouse
The Strat is in the middle of a $140 million renovation, and that means lots of new offerings, including a new bar and restaurant, Blvd. & Main Taphouse.
We dove headlong into the menu at Blvd. & Main Taphouse and can happily report this new venue serves up hearty bar food (sorry, "pub cuisine") with lots of satisfying twists.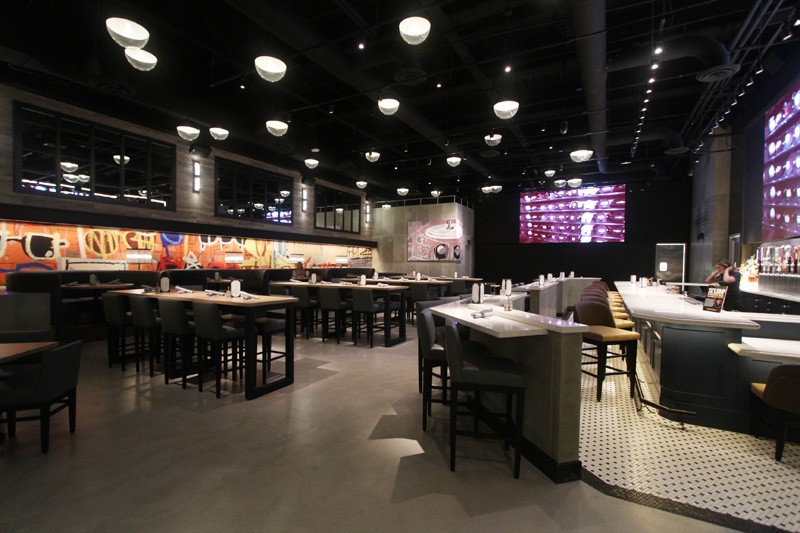 Blvd. & Main Taphouse spans about 6,000-square feet and sits near the resort's shiny new sports book and a new lounge, View Lounge. Yep, The Strat is pulling out all the stops.
Oh, and The Strat is now The Strat rather than The Stratosphere. Please try and keep up.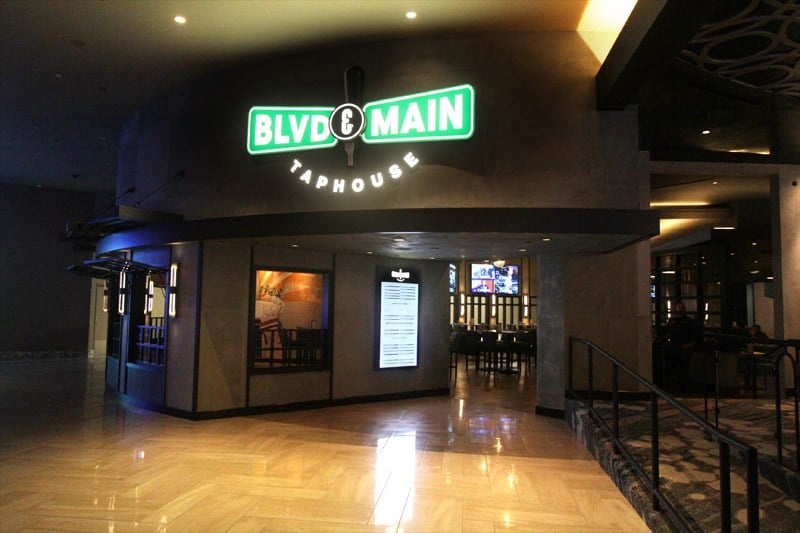 The menu at Blvd. & Main Taphouse was concocted by Executive Chef Johannes Bernau. His name makes him sound like one of those fancy, snoot chefs, but he's down-to-earth and has a great sense of what guests are looking for, especially given the proximity of the restaurant to the sports book.
Real food for real people, with a little something for everyone.
Hell, we even liked the salad, which is no small feat. This is the Super Food Salad and it was as pretty as it was tasty.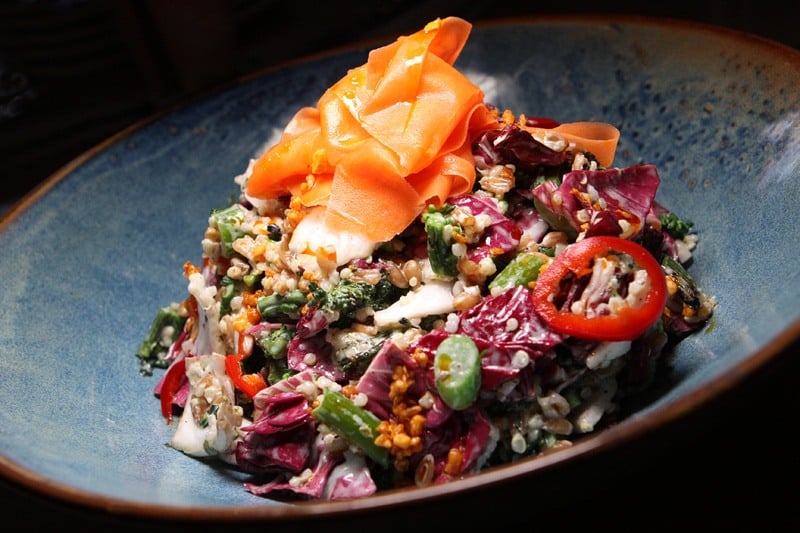 It didn't take long for us to notice the cocktail menu, of course, and we made quick time of In the Clouds, with Don Julio Blanco, La Pinta pomegrantate tequila, lime sour and cantaloupe juice.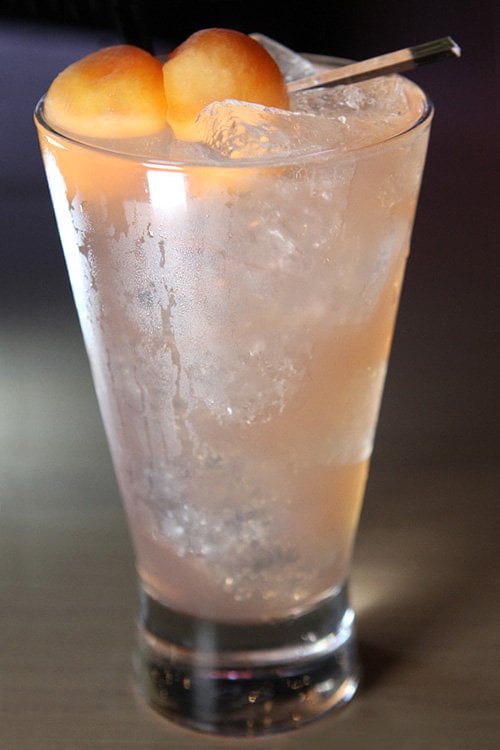 You won't want to miss the meatball appetizer, half beef and half Nueske's bacon, which is apparently a thing for bacon lovers.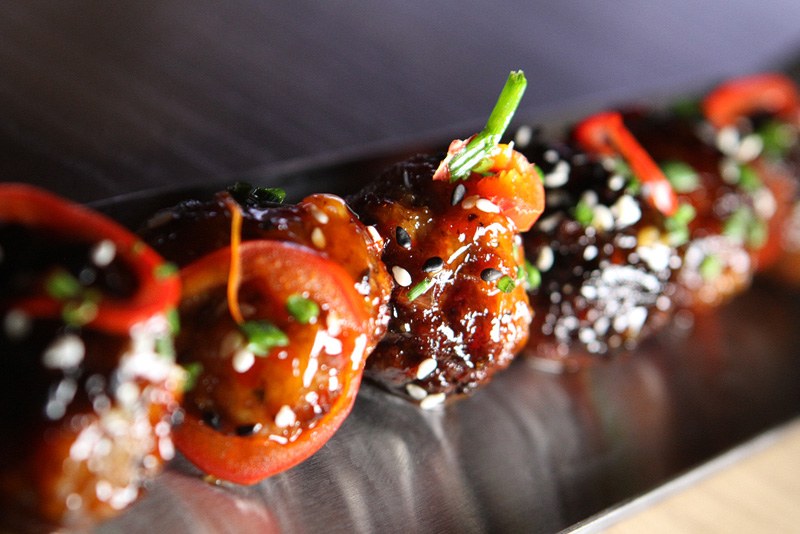 Another must-try are the Bierocks (pronounced bee-ROKs).
The dish comes with three rolls filled with stout-braised short ribs. There's also a Pilsner beer cheese dipping sauce for good measure.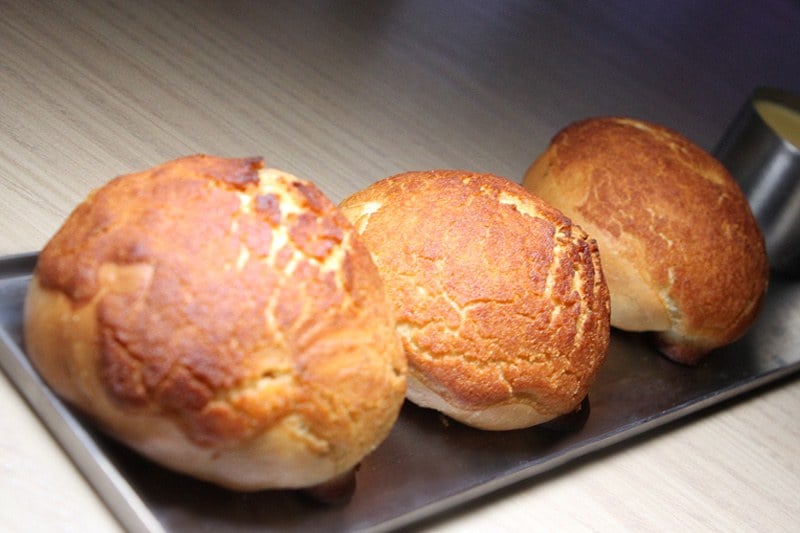 Here's a peek inside that bad boy.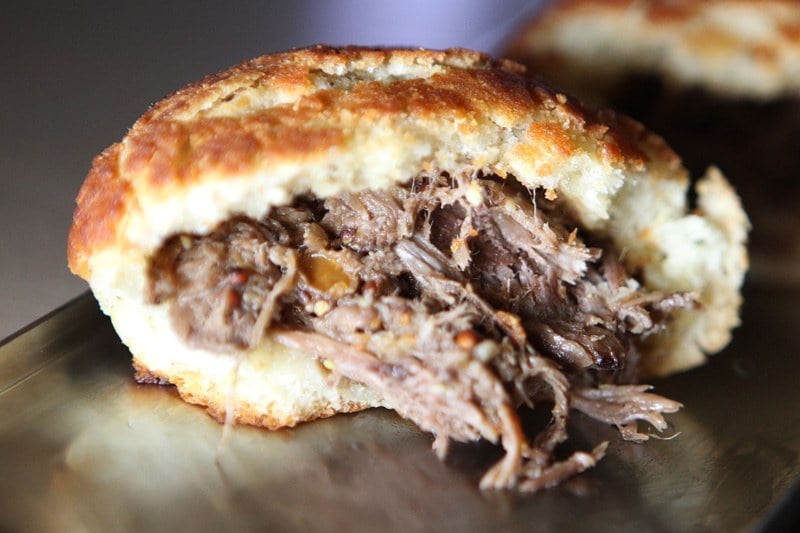 Next up, some delicious BBQ short rib sliders with chipotle BBQ sauce, a sauce so good they named a restaurant chain after it.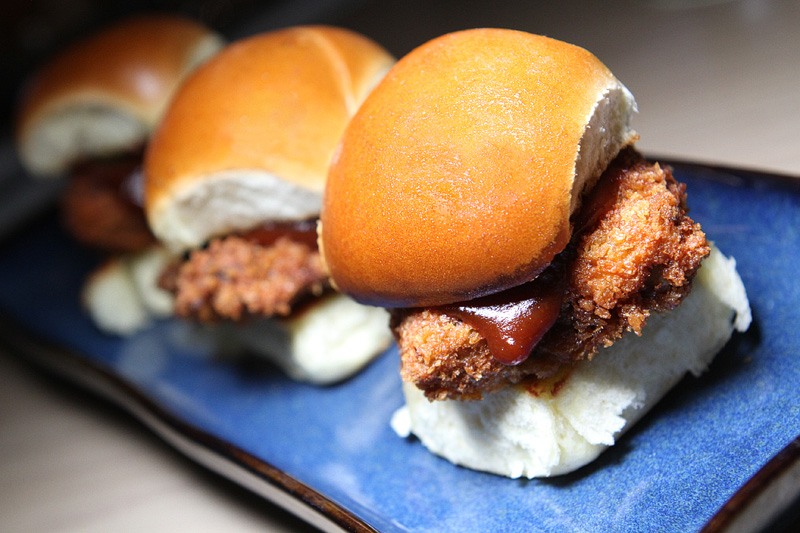 We definitely didn't have room for the fish and chips, but wouldn't want to let you down, so we powered on. The fish and chips were great, we're pleased to report.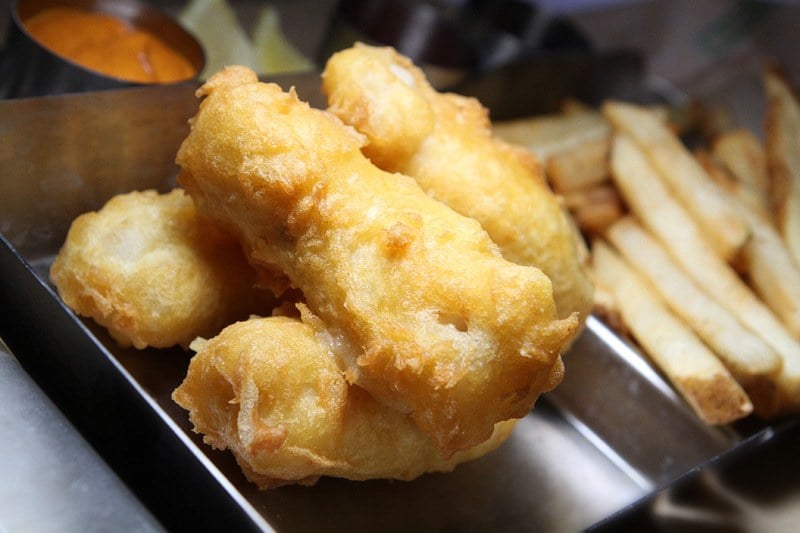 We felt compelled to try several desserts on your behalf, so we went for the butter toffee cake.
There's a whole production around the butter toffee cake, as the buttered rum-toffee sauce is poured tableside. There's creme fraiche ice cream inside.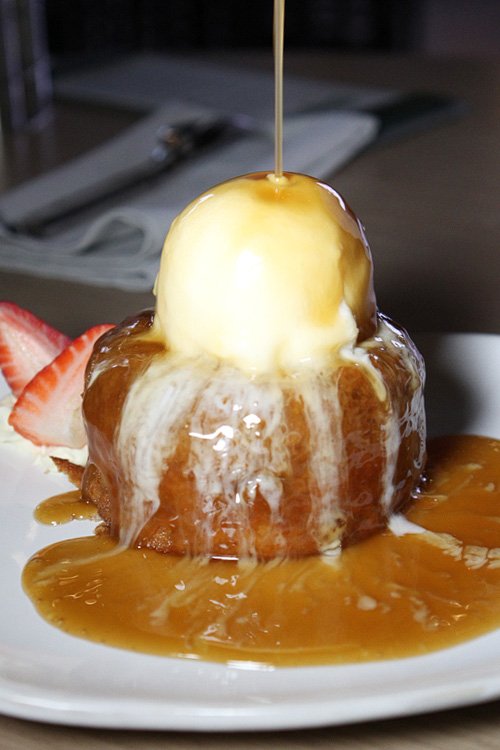 A fine finish to our visit was the "Fondue for Sharing." What's not to love about dipping things into melted chocolate? Our only suggestion for this dish would be to include Rice Krispie Treats as one of the dippable treats.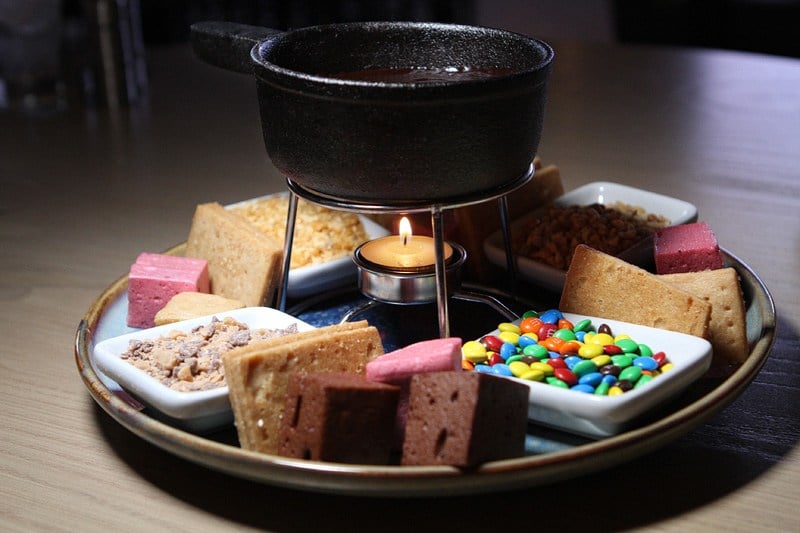 All in all, Blvd. & Main Taphouse delivers a diverse selection of accessible snacks and entrees, all in a welcoming, casual atmosphere.
Yes, there are sports on the TVs, but the volume isn't intrusive, and during our visit there was live entertainment, a lone singer with a guitar.
The decor features art pieces commissioned by local artists, too, so make sure to explore.
Check out the full menu on the official Stratosphere site.
You'll also want to pop next door to View Lounge.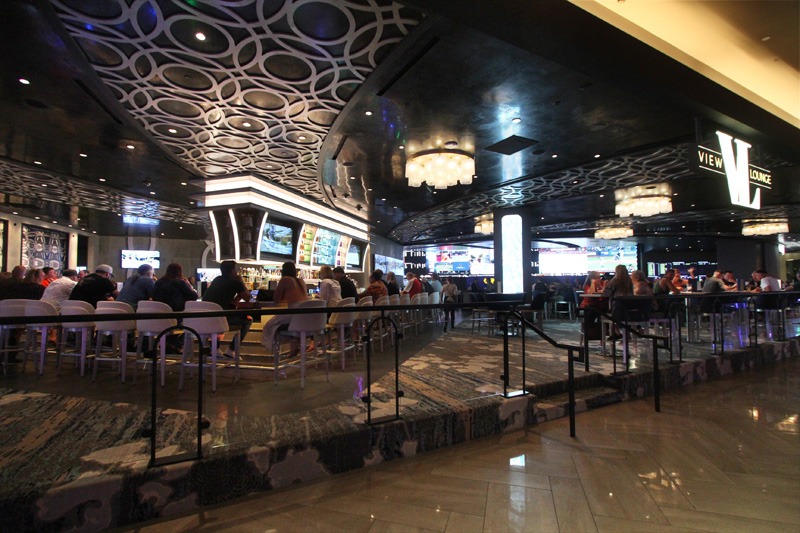 Here's a look at the Strat's William Hill sports book, in case you're into sportsball.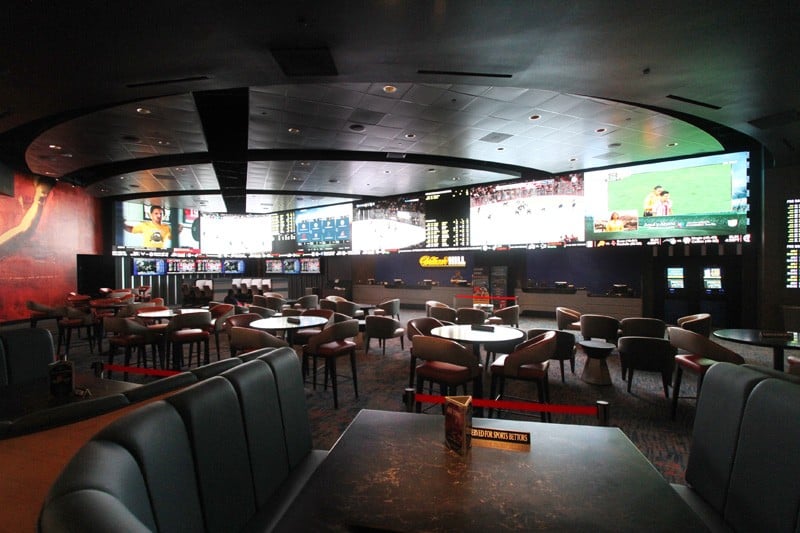 Blvd. & Main Taphouse is a solid addition to the restaurant line-up at The Strat, and big thanks to the folks at The Strat for hosting our visit.
While you're at The Strat, one more item of interest: The hotel recently unveiled a statue out front called "Look."

Stratosphere's transformation into The Strat is ongoing, and the marquee is getting an upgrade at this very moment.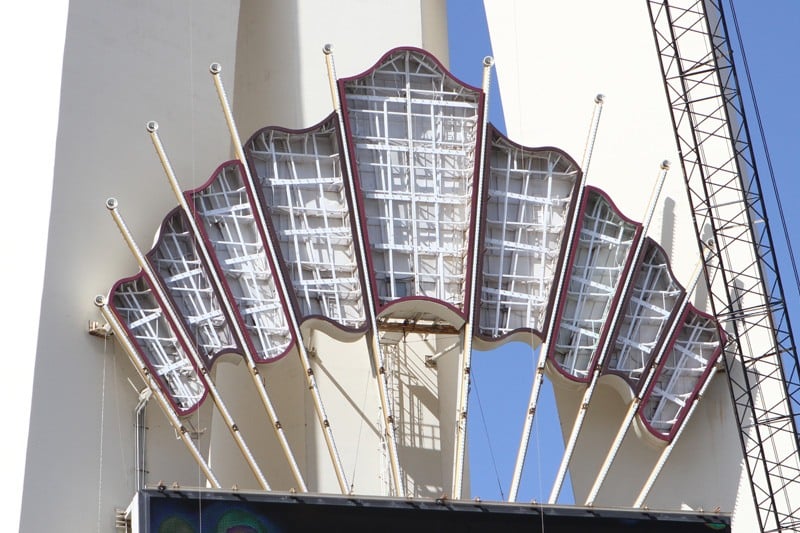 Let us know what you think of all the changes at The Strat! Especially if you agree with us about the Blvd. & Main Taphouse. We're a big fan of being agreed with.
Blvd. and Main Taphouse at The Strat