SkyVue Removes Scaffolding to Make Way for World's First Unicorn Sanctuary and Petting Zoo
SkyVue, the beleaguered company building an observation wheel at the south end of the Las Vegas Strip, is hoping to silence critics with the announcement of an expansion to its ambitious project.
SkyVue officials have announced it has removed scaffolding at its observation wheel site to make way for a new attraction, the world's first Unicorn Sanctuary and Petting Zoo.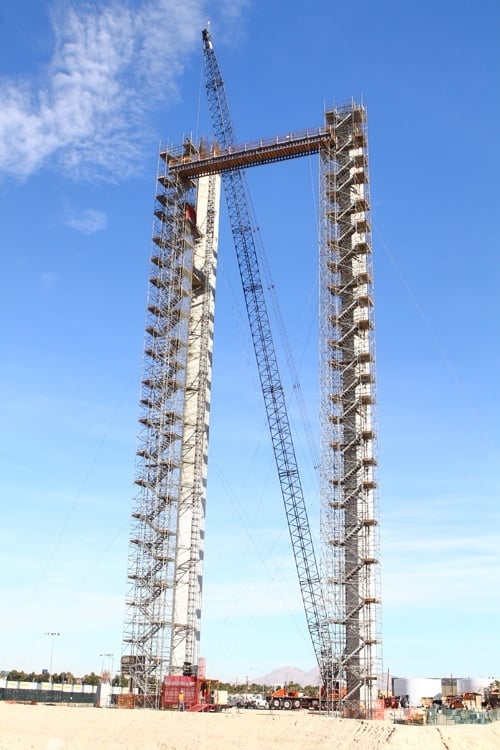 "We get that there's been some skepticism around the SkyVue observation wheel, but we're putting that to rest once and for all," said the lead SkyVue developer. "The removal of our scaffolding isn't a step backward, it's a dramatic step toward creating what will become one of the world's most remarkable attractions."
The developer has confirmed financing for the new unicorn attraction is "very close to falling into place." He estimates the final cost will be in the $450 million range, in addition to the $300 million cost of the previously-announced SkyVue Ferris wheel and entertainment complex, also "extremely close to finalizing its financing, definitely" according to the spokesman.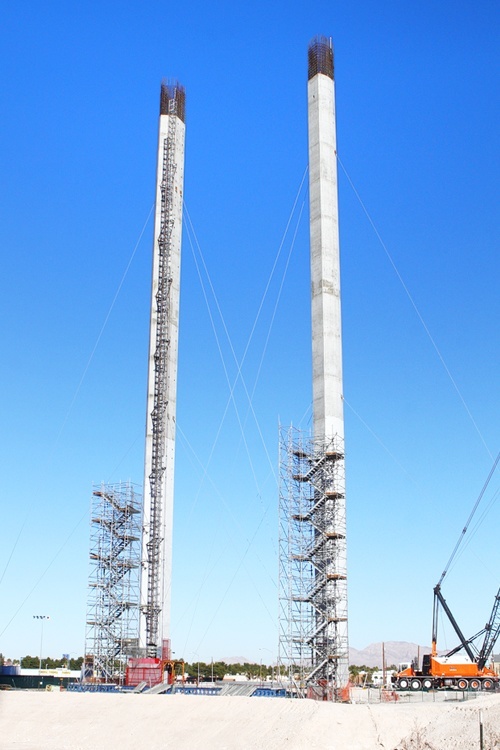 According to a news release, SkyVue's expanded vision includes a professionally-curated unicorn habitat, an "immersive, interactive petting zoo for children of all ages," unicorn-themed thrill rides, a nightclub, as well as a sizable retail component.
There are also plans for a Schadenfreude Pavilion, a space for live entertainment and community events.
"We're also pleased to announce a new sports venue," said the SkyVue developer. "Race enthusiasts are going to go wild over our Unicorn Derby Racetrack. There has simply never been a racetrack for unicorns. By comparison, the Kentucky Derby draws about 100,000 people each year, and those are just everyday horses. Nothing personal, Kentucky Derby, but yawn."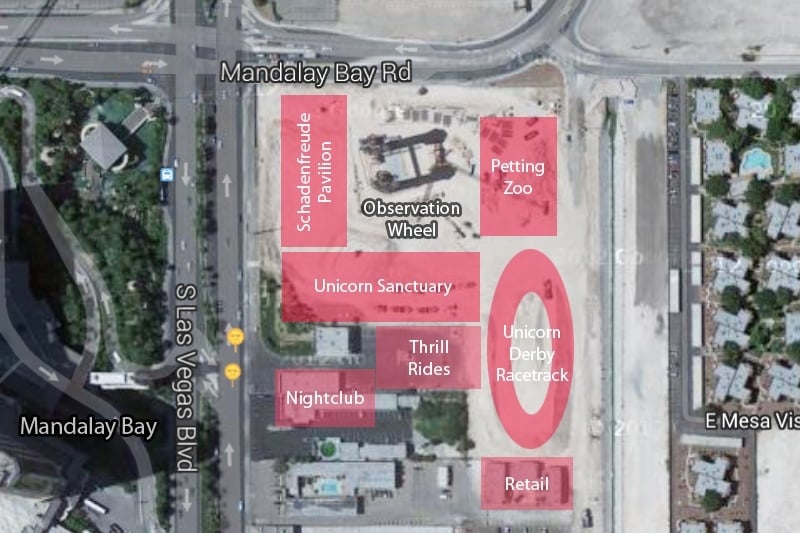 Unicorns, of course, are a storied, horse-like animal with a spiral horn projecting from their forehead. They have long been a symbol of purity and grace.
SkyVue's bold announcement stands defiantly in the wake of public and media scrutiny related to delays in the construction of the SkyVue wheel, not to be confused with the nearly-completed High Roller Ferris wheel, mid-Strip.
"We'll admit we've made some mistakes," said the SkyVue spokesman, in a rare moment of candor. "Our plans for a Leprechaun Park were too optimistic, we know that now. Because leprechauns don't actually exist. That caused some logistical issues which impacted our timeline significantly. No project of this scale goes flawlessly. Now, however, we're heading in the right direction again. That's why we've removed our support leg scaffolding. And definitely not because the scaffolding rental fees were killing us, that wasn't it at all. Furthermore, unicorns!"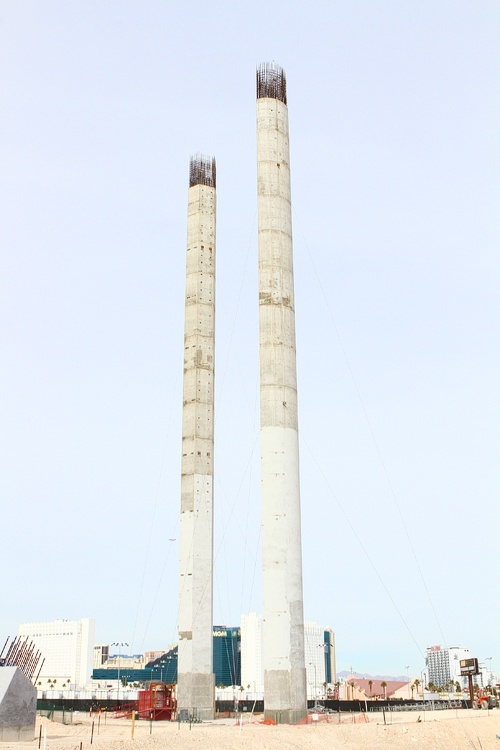 The representative said more details about the SkyVue Unicorn Sanctuary and Petting Zoo will be released in the weeks to come, possibly with the assistance of the company's mascot, Tiny the Tumbleweed. The family-friendly mascot is believed by some to have been created to divert attention away from the fact construction activity at SkyVue has been on hold since October 2012. Learn more about Tiny the Tumbleweed.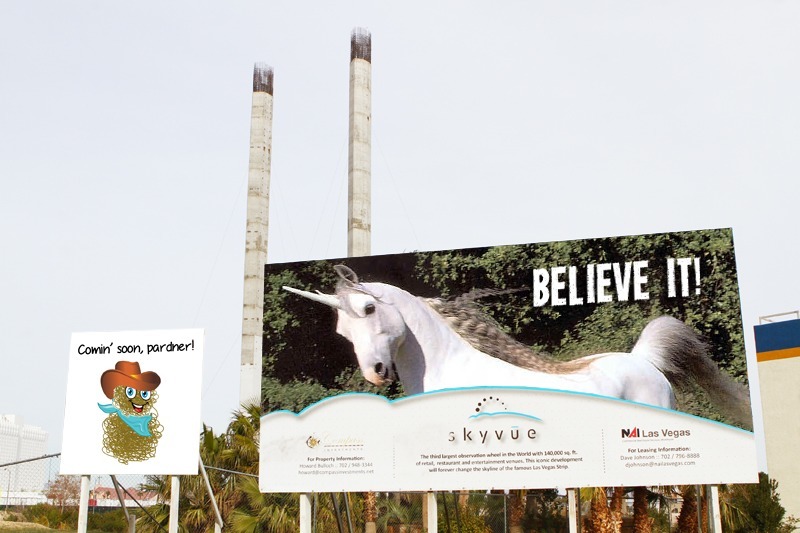 To avoid "unflattering and ill-informed rumors," SkyVue has announced a specific opening date and time for the attraction: August 6, 2015 at 4:15 p.m.
"We trust the specificity of our announced opening date will serve to quell any skepticism about whether this attraction, or the SkyVue observation wheel itself, will exist," said the SkyVue rep. "It would be irresponsible to announce a date unless this project were really going to happen, in a way completely in touch with reality."