News Release About The Drew Contains Glorious Amounts of WTF
It's been so quiet at The Drew, formerly the Fontainebleau, we were delighted to see a news release from the resort's owner, Witkoff Group.
Our delight didn't last long, because we actually read the release. Cue the tsunami of WTF.
Tsunami of WTF, we should mention, was our band name in high school.
So, it seems Witkoff wanted to announce it has hired a design architect, Diller Scofidio + Renfro. Which seems dangerously close to math, but we'll let it slide this time.
Diller Scofidio + Renfro is apparently a well-known firm, despite the fact they seem to have misplaced their comma. (Elizabeth Diller and Ricardo Scofidio are two different people.)
The firm has been tasked with "realizing a fresh vision for the next integrated resort on the north Strip's emerging luxury corridor."
So much to unpack, and we're one sentence in.
First, as we mentioned, The Drew is the former Fontainebleau. Fontainebleau was about 70% complete when it was abandoned in 2009 due to dipshittery.
"Fresh," then, is a relative term here.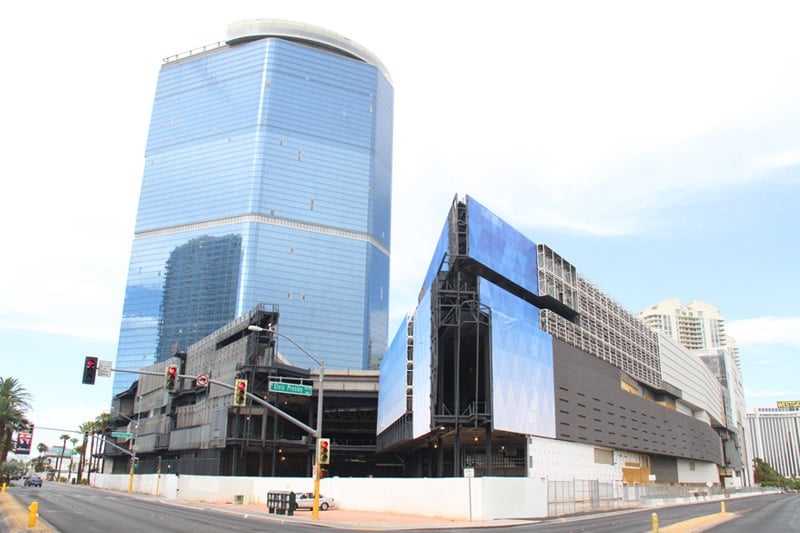 "Emerging luxury corridor" may be stretching it a bit. This is the north Strip. Circus Circus is the hotel's closest neighbor, with SLS a third of a mile north. Resorts World is emerging, slowly, but that hardly qualifies as a corridor.
Given the area's string of bad luck (Alon, Wynn West, All Net Resort), "crushing disappointment corridor" might be a more fitting label.
This is where the news release gets epic.
Charles Renfro, lead designer of the Drew, adds, "The team's design approach was inspired by the multiple ecologies of Las Vegas itself—the dynamic and rugged beauty of the Mojave Desert, Las Vegas' early adoption of modern architecture, and the city's enthusiastic embrace of spectacle. The Drew will weave these seemingly contradictory conditions into a new quixotic environment."
Apparently, the Mojave Desert is teeming with peyote!
But wait, there's more.
"We are incredibly excited about being part of the Las Vegas landscape. Robust demand drivers continue to create an imbalance of hotel inventory supply and demand. The Drew is poised to not only capitalize on this imbalance, but also offer visitors a new marquee luxury resort with a distinctive, compelling concept. This is a once-in-a-lifetime opportunity for our team and our partners," shared Steven Witkoff.
We really missed the boat by not naming our band Robust Demand Drivers.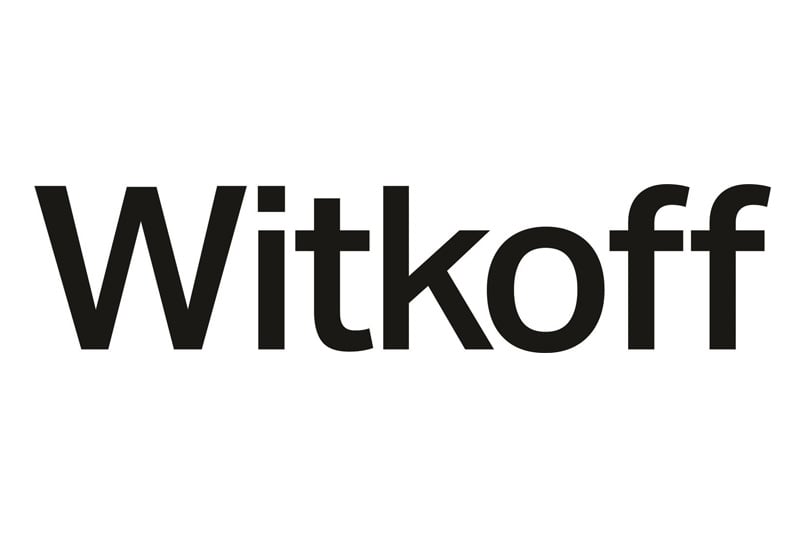 All due respect, but Mr. Witkoff clearly doesn't place much value on clue-having as he seems to believe demand is outpacing hotel inventory in Las Vegas. Las Vegas visitation is down, bro.
If there's an imbalance, it's that there's too much room inventory, which is likely one of the reasons The Drew's opening has been pushed back two years.
This little gem was tucked neatly at the end of the news release: "With a confirmed opening date in the second quarter of 2022, Drew Las Vegas has also kicked off its sales efforts to group customers. The initial response to the 3,780-room resort has been overwhelmingly positive as groups look for new ideas and a fresh perspective."
"Confirmed"! Because if you say it in a news release, it has to be true.
There's so much off-the-wall in this announcement, it's hard to keep track of it all.
The reality is this project doesn't have financing in place. That's because you can't really get financing unless you have an architect as part of the pre-planning and budget process, and Witkoff just hired this one.
Two years after Fontainebleau was purchased.
Two years.
To hire an architect.
The first thing on a developer's to-do list.
A story in Bloomberg says, "By delaying, Witkoff will have more certainty about his construction budget."
Like we said, you can't get financing unless you know what the budget is.

The thing they didn't mention in the release is it's likely this isn't the first architect Witkoff has hired for The Drew. We're thinking the first firm drew up some plans, ran some numbers and they didn't make the cut, so don't let the door hit you on the way out, architects.
Also not in the release are the specifics of challenges related to giving a makeover to an abandoned building exposed to the elements for years.
The latest cost estimate for making The Drew a thing is $3.1 billion. With a "b."
Never fear, though. Witkoff says Goldman Sachs Group and Deutsche Bank have been hired to raise additional capital. It's complicated.
Remember, Las Vegas was built on optimism and whimsy! The Drew seems to have an ample supply of both.
The truth is while we're more skeptical than ever The Drew will become a reality (we've heard the property may still be flipped), we're rooting for it to succeed.
From the day we broke the story of Fontainebleau being sold, we were onboard for something, anything being done with the hulking blue eyesore.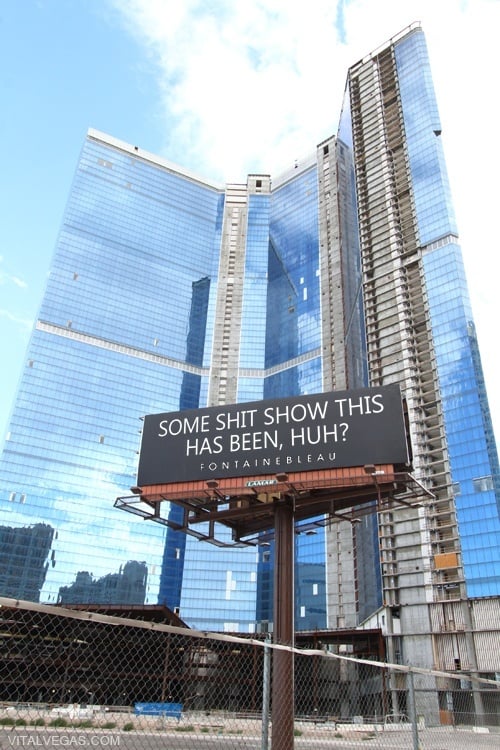 There's a chance in a few years Las Vegas visitation could warrant thousands of rooms coming online. There's no denying Drew's proximity to the Las Vegas Convention Center, with its $935 million expansion, could make it more desirable to investors.
We can't wait to hear from Steven Witkoff when The Drew, with it's unfortunate name, opens. "Suck it," Steven Witkoff will say, and we will feel ashamed for ever having doubted him and his comma-challenged architectural firm.
For now, we'll watch and wait and wonder at how such smart, rich people can read and approve news releases that make them seem so, well, rich.