Cosmopolitan Las Vegas Debuts Clique Bar & Lounge and High Limit Slot Lounge
Cosmopolitan Las Vegas has unveiled its newest offering, Clique Bar & Lounge, replacing its beloved (but unprofitable) Book & Stage.
We can confirm that this much-anticipated lounge is, in fact, a lounge.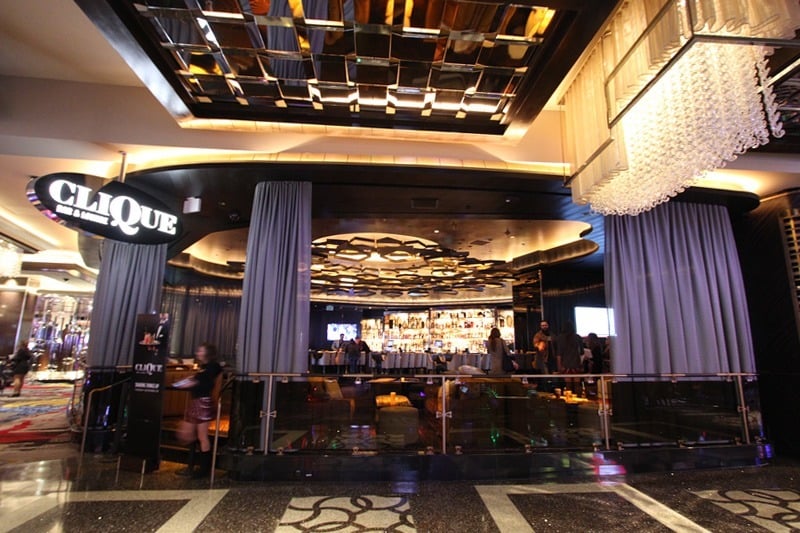 Clique is a partnership between Cosmo and "hospitality impressario" Andy Masi.
"Impressario," it turns out, is a fancy way of saying "manager." It's like saying "Voila!" rather than "There you go."
Actually, Masi is a pretty big deal in the world of Las Vegas nightlife, and was formerly the CEO of The Light Group. Read more. Or just keep looking at our pictures. Because you're awesome like that.
The official Web page of Clique describes it as "hip and swanky." Sorry, "ultra hip." Because who the hell wants to waste their time at a lounge that's merely hip?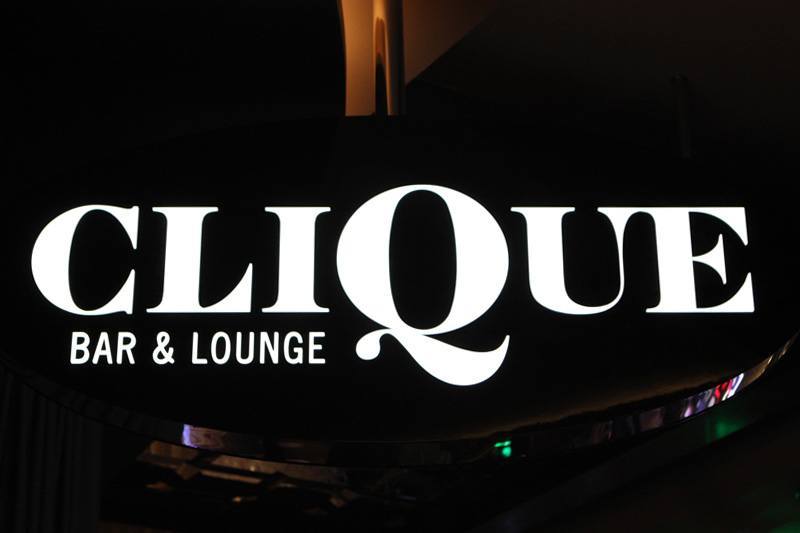 Clique is expected to have entertainment in the form of "musical stylings." Look, we don't make this up! Read the official Clique Web page.
It appears Clique was designed with austerity in mind. Remember, only recently did the Cosmopolitan report a profitable quarter, the first time since it opened in 2010.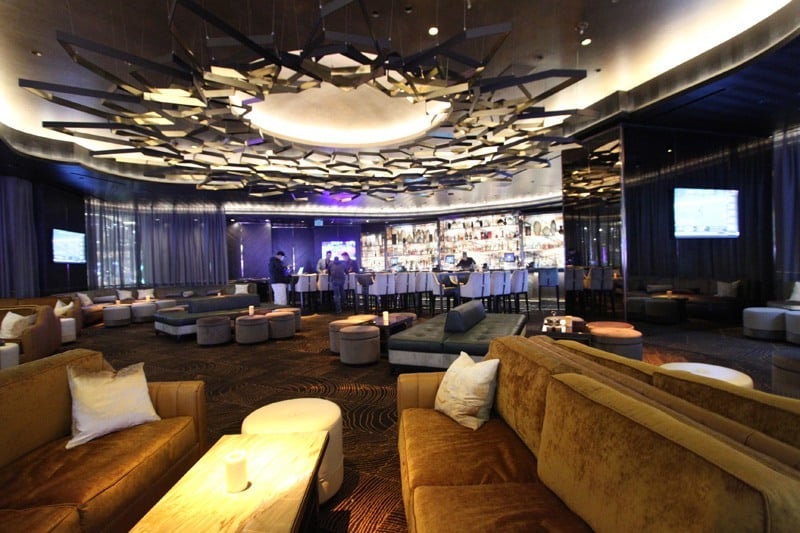 Anyway, Clique Bar & Lounge officially opens Dec. 29, 2015. The real hoopla is expected to begin on New Year's Eve.
A nice element of Clique will be that food will be served, specifically shareable plates. The menu is expected to include tacos, sliders, salads and other dishes from chef Brian Massie. That's right, Brian Massie and Andy Masi. Homonyms for the win.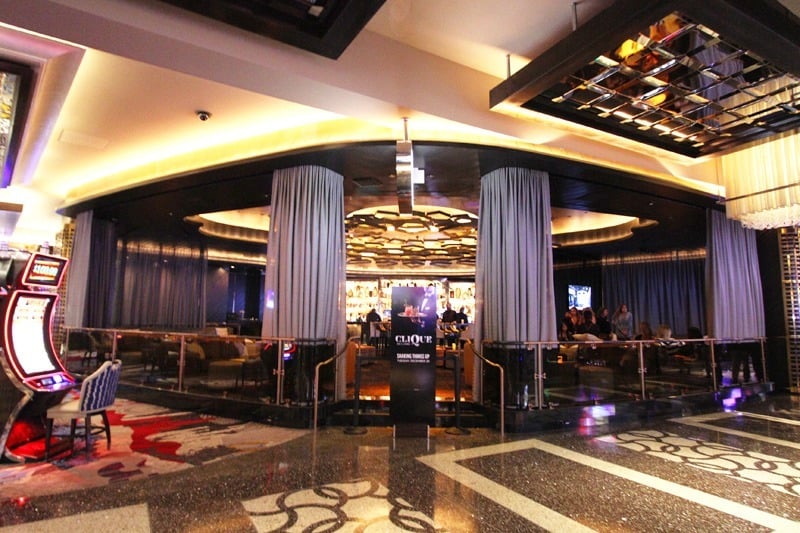 Chef Brian Massie has had a hand in a number of MGM Resorts restaurants, including Aureole at Mandalay Bay, Yellowtail and Fix at Bellagio, Stack at Mirage and Brand Steakhouse at Monte Carlo, among others.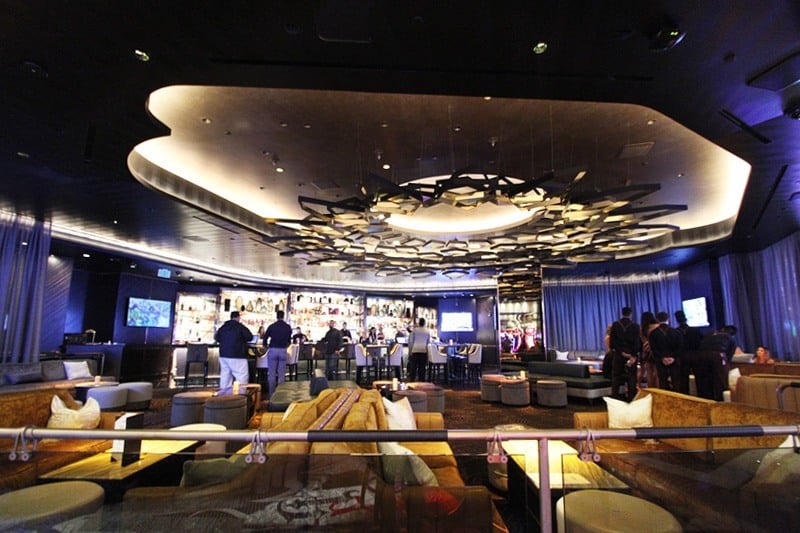 A few feet away from Clique, the Cosmo has also opened a new high limit slot lounge, with 65 machines.
Unfortunately, no photos are allowed in the high limit lounge, so we are unable to share the one below, sorry.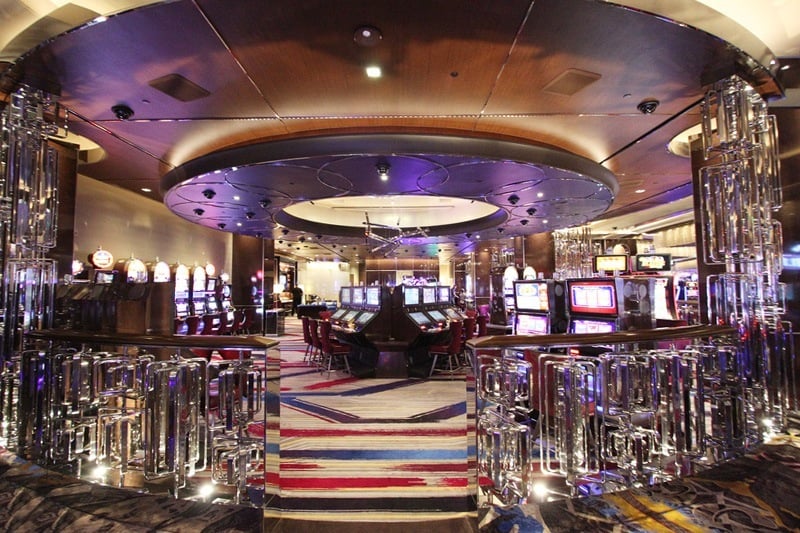 Here's an exclusive look at Clique and the new high limit lounge, complete with royalty-free musical accompaniment.
The Cosmo is touting its "exclusive Fastpay technology" in its new high limit lounge, which allows players to "process jackpots right at the machine, without attendant assistance." This system is likely to catch on, as it is touted as improving the experience by "freeing up more time for play."
Cosmopolitan is getting serious about this whole "becoming profitable" thing.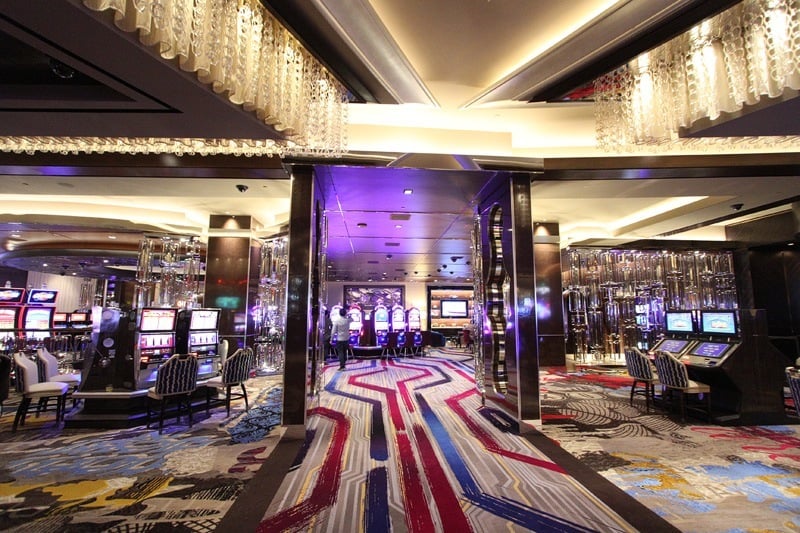 The new high limit lounge has a dedicated cage, TVs and private restrooms so high rollers don't have to mingle with the commoners. Here's more.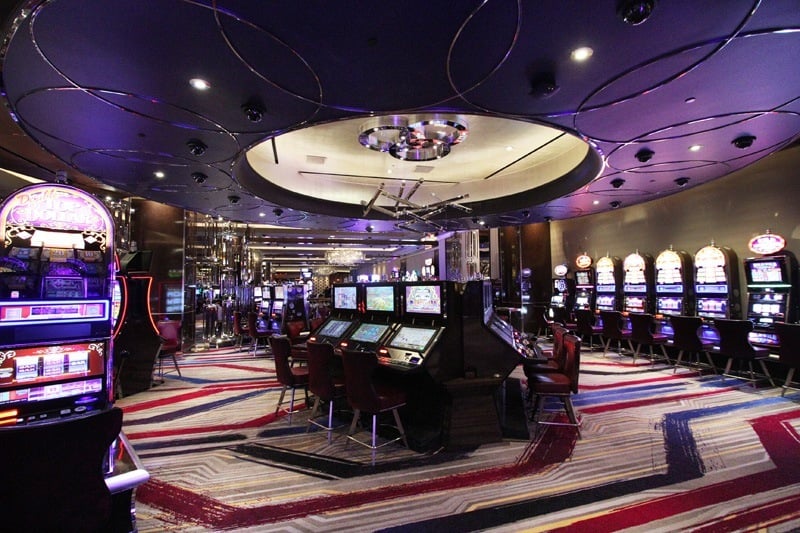 Cosmopolitan still has a high limit salon for table games, and all the machines have been relocated to the new high limit lounge. The minimum bet at a blackjack table in the high limit salon? A hundred bucks. Hey, go big or go home.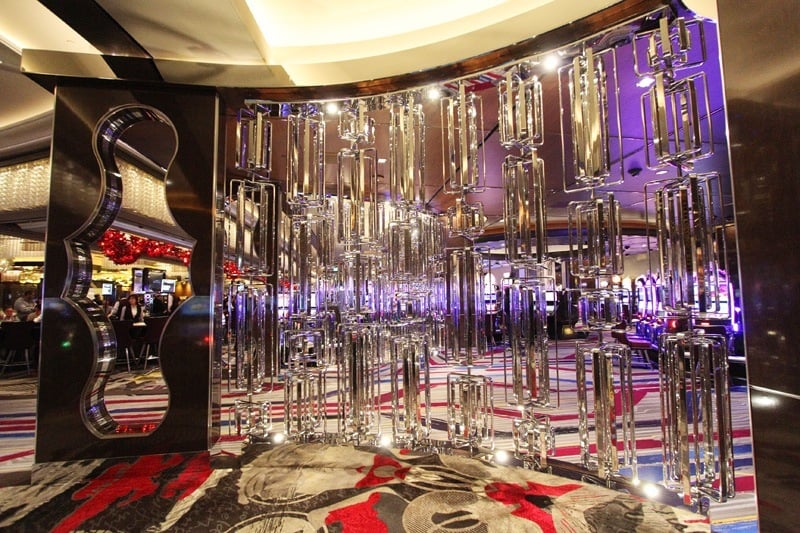 Just one more look at the things that don't spin, but should.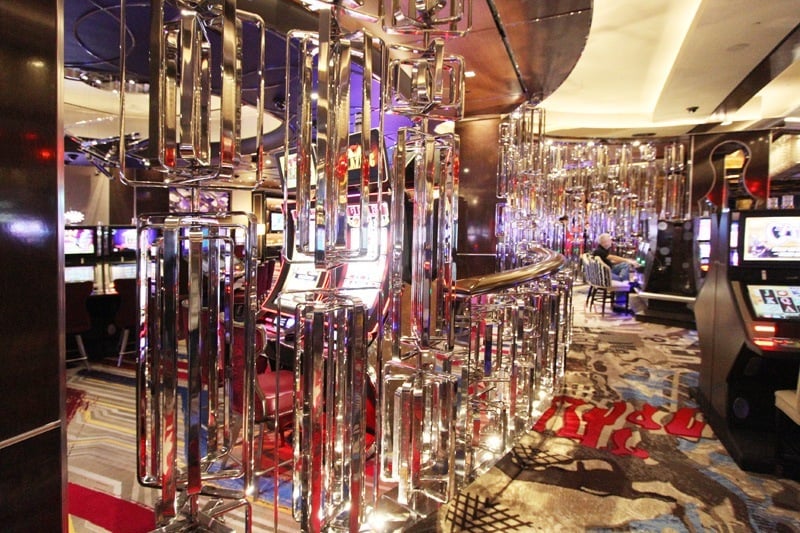 The new Clique Bar & Lounge at Cosmopolitan Las Vegas should be a good fit in the hotel's mix of popular bars, and we look forward to trying some of the bar's "artisanal cocktails," assuming pouring Captain Morgan and diet Coke into a glass could be considered "artisanal."
Let us know what you think of Clique and its adjacent high limit slot lounge, and keep the newness coming, Cosmo!