Players Win $10 Million on Megabucks at Aria, Here's How to Blow It
A lucky couple in their 70s from California nailed a $10 million jackpot at Aria on Aug. 9, 2023.
The jackpot was $10,159,321, to be exact, won with a $5 bet on Megabucks Gold Forge Slots.
The rumor, zero tip. Par for the course, so let's move on.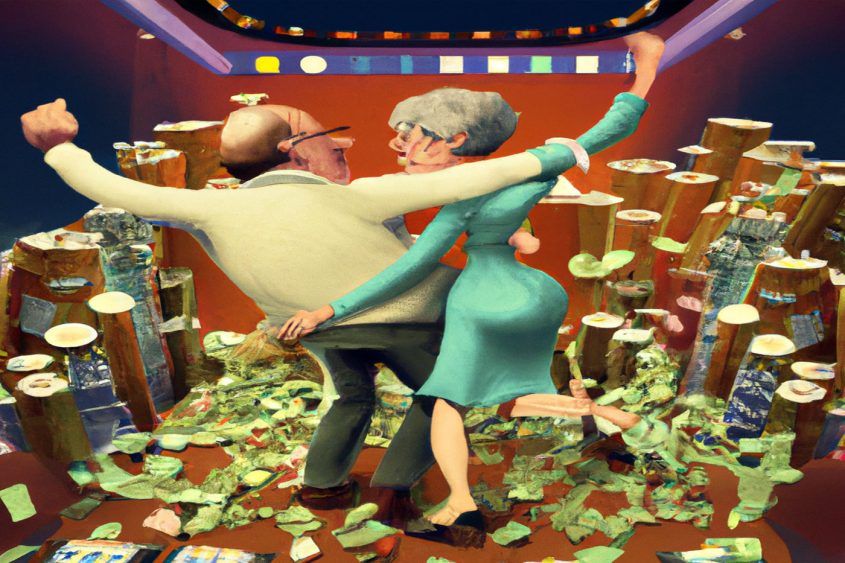 Winning $10,159,321 is a damn good time, but Megabucks jackpots tend to be more than a mere $10 million.
That's because another jackpot was hit in July at Boyd Gaming's Cannery casino in north Las Vegas, and whenever someone wins the Megabucks progressive, it resets to $10 million. That's how we knew somebody hit it big a full day before it was confirmed by the slot maker, IGT. (Megabucks jackpots are paid by the manufacturer, not the casino where the jackpot was won.)
🤩 ANOTHER HUGE MEGABUCKS™ JACKPOT! 🤩 One lucky player from California became the latest Megabucks™ millionaire with this life-changing win from a $5 bet at @AriaLV! The player won $10.1 MILLION playing Megabucks™ Gold Forge™ Slots. #IGT #jackpots #HowWeVegas pic.twitter.com/2w0PAZMgU6

— IGT Jackpots (@IGTJackpots) August 10, 2023
In Dec. 2021, we started tracking tips on multimillion-dollar jackpots. Virtually all big winners don't tip anything at all, for myriad reasons (and excuses). Big jackpots involve lots of waiting and paperwork, and many winners don't have a ton of cash on-hand, although, it's readily available at an ATM or the casino cage.
Winners of big progressives ("WAP" in industry jargon, for "wide area progressives") get their first installment check on the day the jackpot is paid. There's really no good excuse for not tipping. We never thought advocating for common courtesy would be controversial, but it is. Half the population is against tipping in general, the concept of it (and we don't disagree it's a weird and arbitrary system), and we're exhausted from explaining why tipping is getting worse and would rather talk about more enjoyable things. Read more.
So, what's a Megabucks winner to do with their windfall? College tuition for their grandkids? Ridiculous! Thos kids have plenty of money from being TikTok influencers. Charity? Please. A slot win isn't for serious things, it's fun money.
Here's what we'd do with $10 million.
First, we'd pay our taxes. This sounds magnanimous and patriotic, but the IRS makes it virtually impossible to not be magnanimous and patriotic. The government deducts 27% of a big win right off the top.
What's withheld, of course, depends upon a number of factors, including whether we take a lump sum or annuity. A lump sum is significantly less than the jackpot, but most people take the lump sum. So, we're taking the lump sum!
So, if the lump sum amount is $6.7 million, and the government gets 27%, or $1.8 million, we've still got about $5 million to play with.
Again, gambling winnings should never be used for practical things.
Mortgages, alimony, food, all that nonsense. Job money is for life things. Gambling winnings and trust funds are for blowing.
There are lots of ways to spend one's Megabucks winnings in Las Vegas, as you might have guessed.
It doesn't happen often, but for $1 million, one can buy out the entirety of Fremont Street Experience for a private event. That's right, the entire street. Why doesn't that happen more often? Well, in most cases, it's event planners who book venues. When they visit, they sometimes see guys with signs saying "Kick me in the nuts, $20." It's a public street, so the ACLU says such signs are a First Amendment right.
Many millions in revenue have been lost because of this scenario.
Anyway, we're going for it, our first million spent and we're throwing one hell of a party.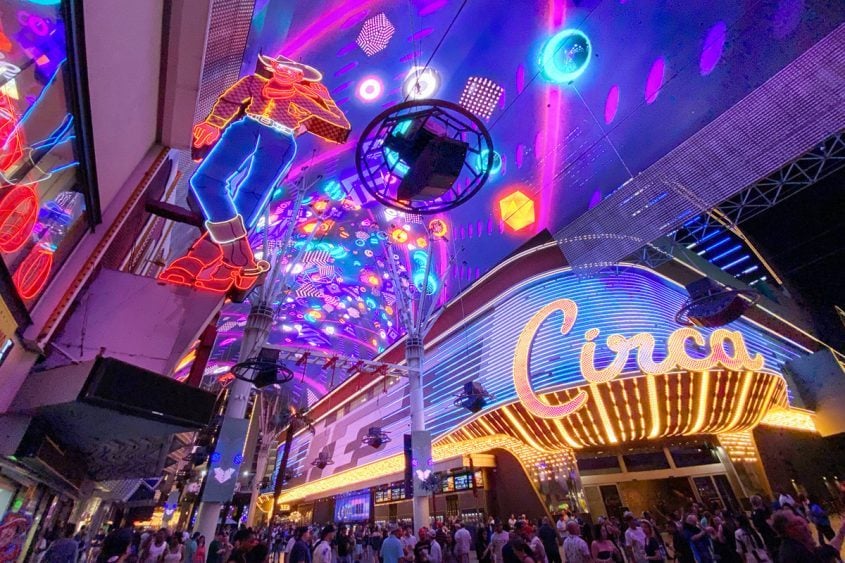 For our next million, we're gambling! Top Dollar, Double Double Bonus video poker, roulette, craps. Every terrible prop bet, we're making it. We're doing all our favorite high limit slot rooms in Vegas, the Cosmo, Wynn and Circa. We might even hit Ellis Island's new high limit slot room, which has about as many machines as our local gas station.
We're also doing max bet on Megabucks. Whoever said, "Lightning doesn't strike twice" never gambled. It happens all the time. Ask any roulette player who doubles up on a number after it hits.
Three million left! Or $8 million when we hit another Megabucks jackpot, but let's keep things simple. Three million left!
Flush with cash, we were curious whether our favorite places in Las Vegas offer buy-outs. Specifically, Omega Mart at Area 15. We dropped them a line and the quirky attraction provided two predictably weird answers.
"You and 2,000 of your closest friends could rent out Meow Wolf's Omega Mart for the night for approximately $273,591. Only catch is you have to adopt their Meat Department employees."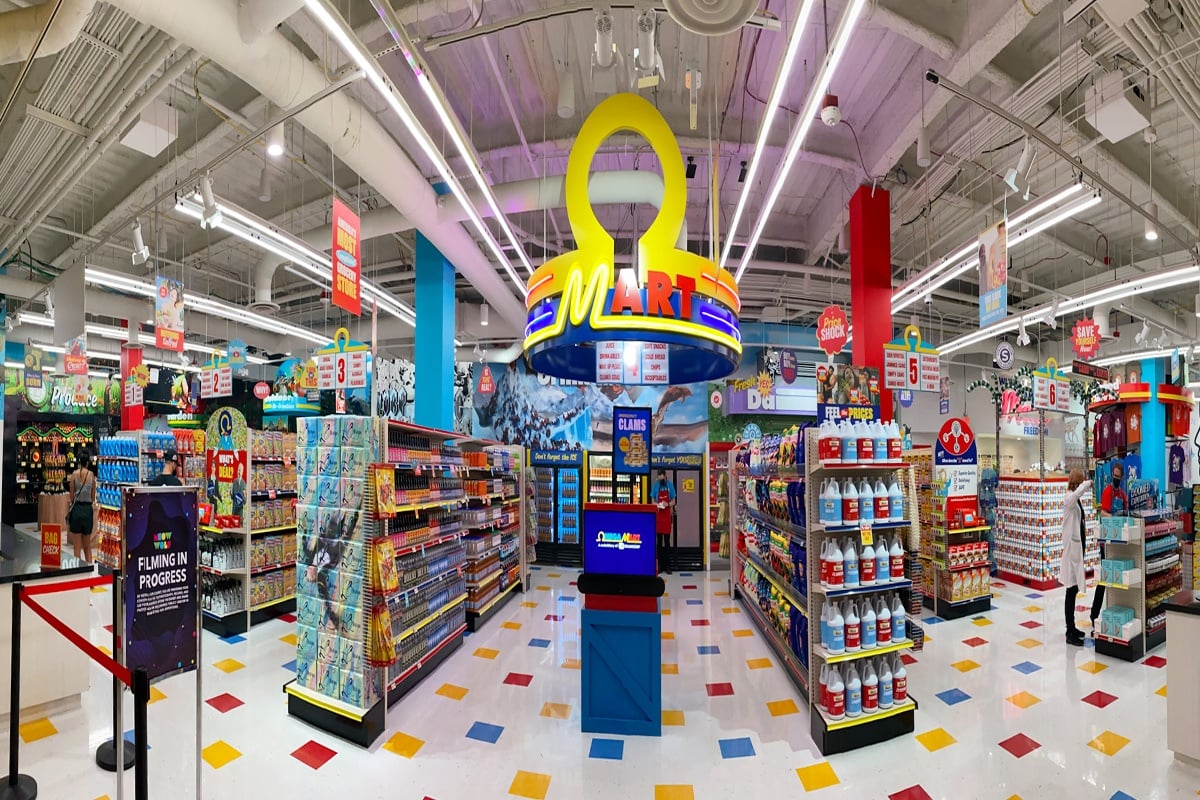 We thought that was pretty clever, then we checked out a second offering. We were told: "Buy-outs of Meow Wolf's Omega Mart are on sale this week for $10,000,238. And for just an additional $69,999.93 your guests can take a whack at their Seven Deadly Pinatas. All the excess. None of the guilt." Like you, we have no idea what that means, which is one of the things that makes this place to interesting. We even dubbed it the best non-gambling thing to do in all of Las Vegas.
Anyway, this place is a blast at any price, so we're using our booty to book the entire place, along with catering from the nearby and wildly underrated Lumin Cafe at Illuminarium.
We might even look into what it costs to reserve Area 15 itself. We understand Area 15 is buying back the leases of many of its tenants to make buy-outs easier. (For example, Ryan Doherty is no longer involved with Area 15's Oddwood Lounge.)
The sky's the limit when it's the casino's money.
Two million left to spend, roughly, and because we're sticking to Las Vegas, the lovely ladies in Pahrump will have to make do without us this time.
Trying to spend $5 million in Las Vegas is reminder of how much value there is to be found here.
We sort of need to move this along, so we'll lump in some items to make it seem like we wouldn't sink that remaining $2 million into the aforementioned slots and table games.
We'd definitely do Love Cloud, the service that flies people over Las Vegas while they join the Mile High Club. We are not making this up.
We'd definitely get a high roller suite at Palms or Caesars Palace or Cosmopolitan. But not just for us, for all our friends. Yes, we would have friends! Remember, we have millions of dollars to burn. Even Criss Angel has "friends."
Next, we'd buy out the Neon Museum and Mob Museum. Just to hang out and suck up all the Vegas.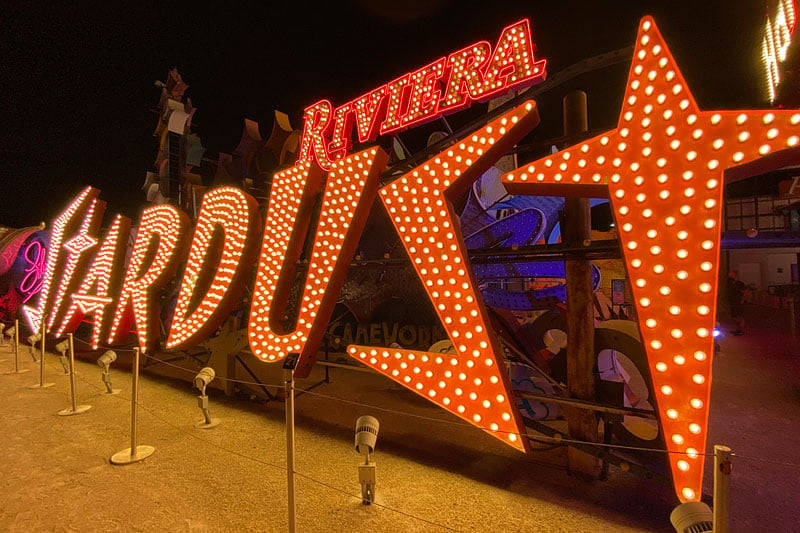 We'd pay to tone down the colors on Seven Magic Mountains.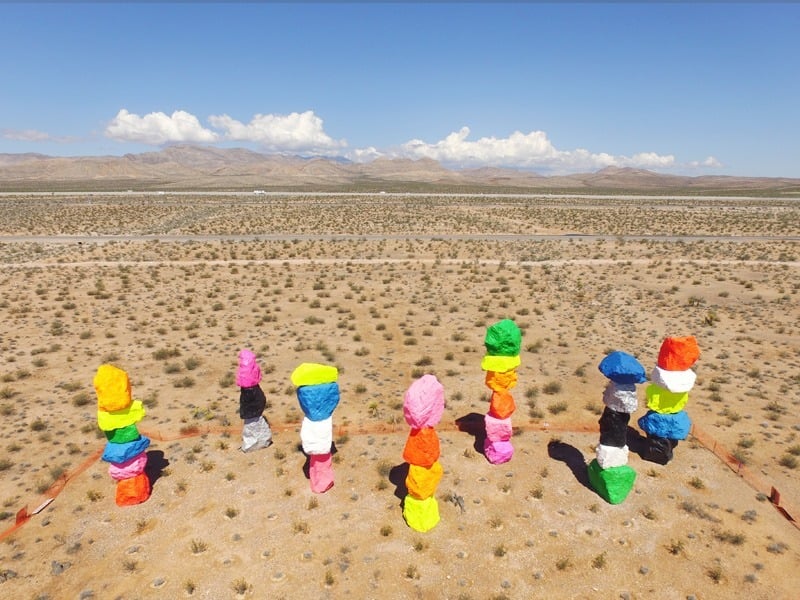 We'd bribe David Copperfield to tell us how his tricks are done.
We'd buy the bendy balloon woman in "OPM" dinner at Superfrico.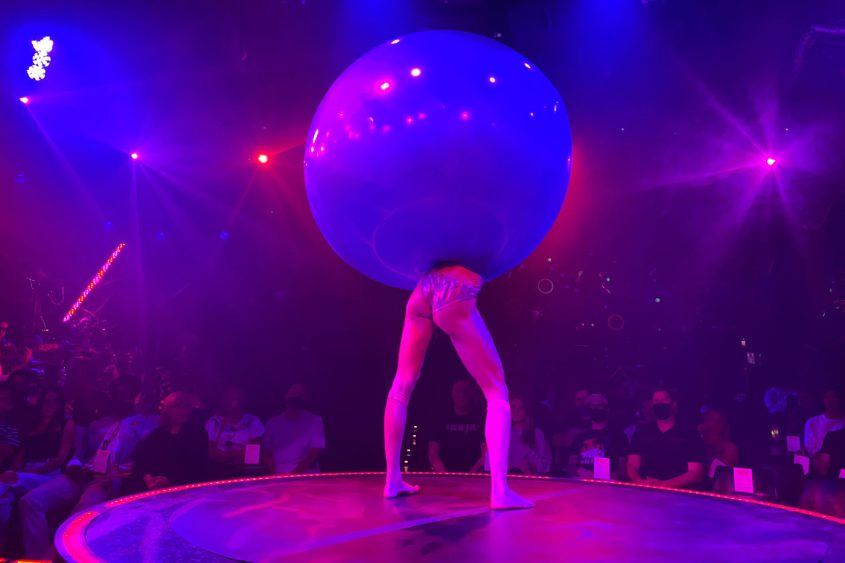 We'd buy out the High Roller observation wheel, and demand they call it a "Ferris wheel." They hate when that happens.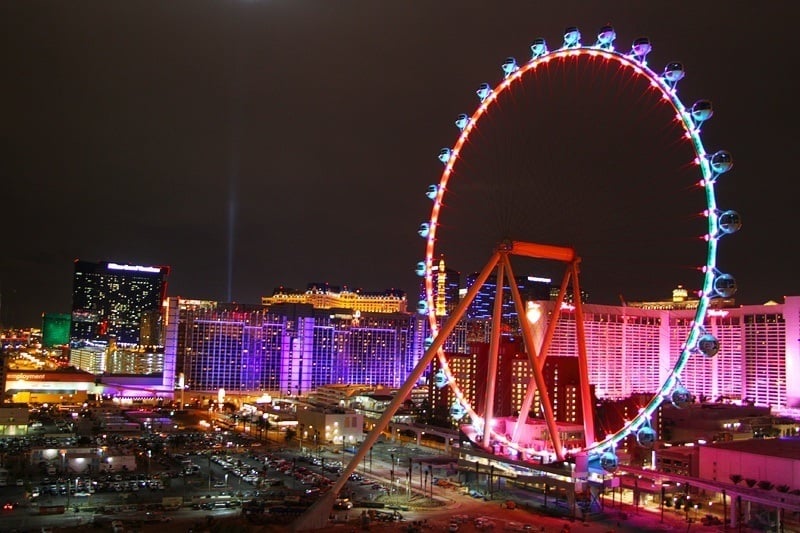 How much do we have left?
For a million bucks, we could get 33,333 lap dances. You can still get a $20 lap dance, but it's more like $30 with tip, and always, always tip.
We'd use whatever's left to feed all the pigeons, along with the fines for feeding pigeons because it's against the law to feed pigeons in the City of Las Vegas (downtown) and Clark County (The Strip), the jerks.
Weird, marginally Vegas-related fact of the day: When you see pigeons with deformed feet or stumps, it's largely the result of human hair getting entangled in their "toes." The birds have no way to remove it, so it leads to infection. pic.twitter.com/KAvBEcBDqd

— Vital Vegas (@VitalVegas) October 11, 2018
Spending money is exhausting, but that's what it's there for!
Today's rhetorical question we hope you'll answer in the comments, despite knowing what "rhetorical" means: How would you spend $5 million in Las Vegas?
Congrats to the lucky Megabucks winners. Please take care of your attendant, cocktail server, bartender, restroom attendance, cage cashier, valet, bell person and any random person with an "It's my birthday" sash or tiara.
You either get Vegas or you don't.