Lucky Dragon Seeks Public Bailout After Awkward Shortfall
Clear out your sad trombone's spit valve, the Lucky Dragon hotel-casino project is running out of cash.
A few days ago, we popped by to check out the latest developments at Lucky Dragon, but, oh, so much has happened since then.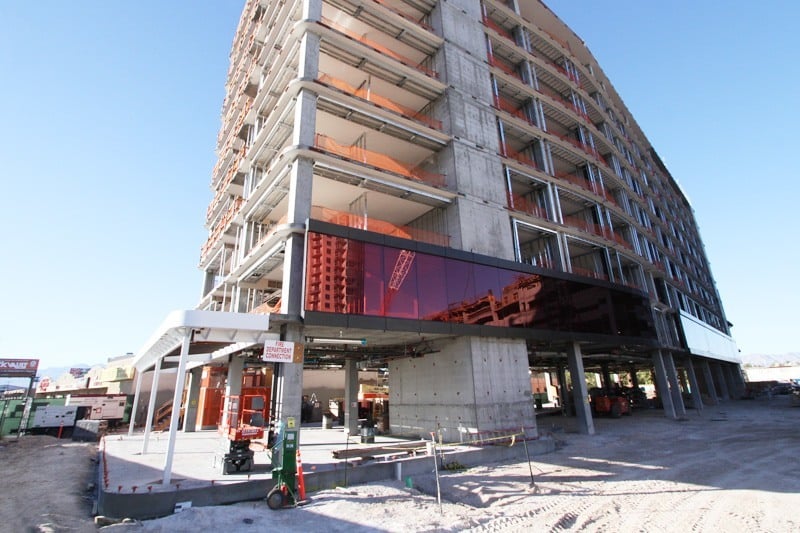 When we first heard about Lucky Dragon, a new Asian-themed, boutique hotel near the north end of The Strip, lots of red flags went up.
The project would rely heavily on EB-5 financing, where foreign investors contribute capital (at least $500,000) to American businesses and in return can earn a U.S. visa.
Lucky Dragon raised $60 million this way, enough to get the project off the ground, and it's made impressive progress. Enough progress, in fact (the hotel was topped off in Sep. 2015), to make this blog prematurely proclaim the Lucky Dragon could actually be a thing. This blog is not unfamiliar with prematurity, trust us.
Update: What in the hell were we thinking?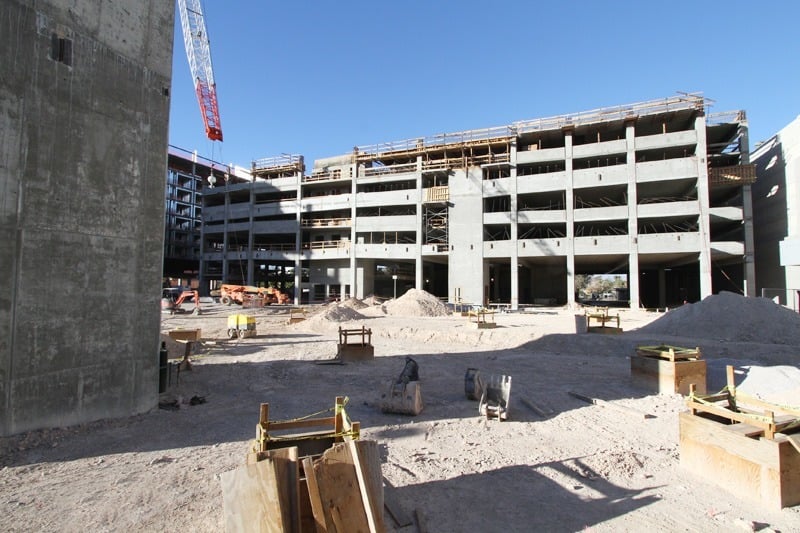 While some other Las Vegas projects have done well with EB-5 financing, it appears Lucky Dragon isn't one of those.
Lucky Dragon has now come hat-in-hand to the Las Vegas Redevelopment Agency for a public subsidy, something called tax increment financing, or TIF. Presumably, getting the $25 million public subsidy would then trigger an additional $30 in funds from a bank, First Foundation Bank. Read more.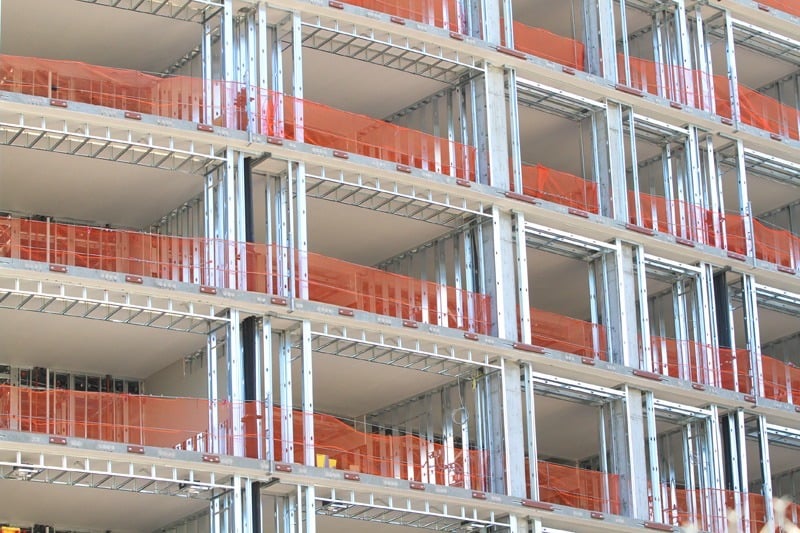 What it all comes down to is Lucky Dragon made a financial leap of faith and began building without all the needed financing in place.
This move has SkyVue observation wheel written all over it. In case you missed it, that particular pie-in-the-sky project didn't end well.
Lucky Dragon reps claim if funds aren't received, "they'll be forced to cease all development activity," so we'd place a hefty wager there are any number of Asian investors scrambling to translate the letters "WTF" right about now.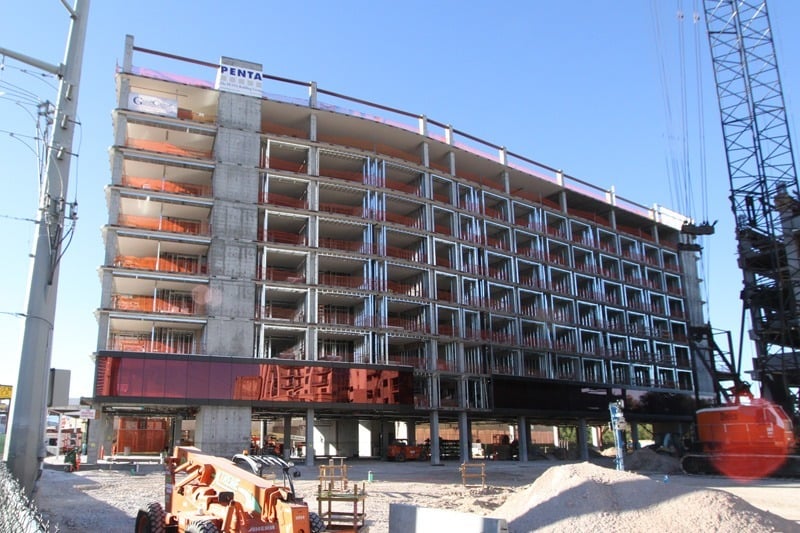 Please, Lucky Dragon, get your act together. Don't punish us for optimism. Open in 2016, with your casino and your restaurants and your pool and your lounges and your spa, even though we'll never go to the spa, but that's not the point.
Open in 2016, Lucky Dragon, and we'll even forgive your shady "Give us our tax increment financing or we're taking our casino and going home!" tactics.
Because the last thing the north end of the Las Strip needs is a partially-completed, abandoned shell of a hotel. Fountainbleu Las Vegas already called dibs on that.
Update (11/18/15): The Las Vegas City Council has rejected Lucky Dragon's subsidy request. Hey, it can't hurt to ask.
Lucky Dragon Construction Update