Holy Crap, Lucky Dragon Hotel & Casino Las Vegas Could Actually Be a Thing
We are currently in the Age of Skepticism in Las Vegas. Breaking ground is meaningless. Unless we see physical proof of construction, any project is suspect.
Until it's not.
The Lucky Dragon Hotel & Casino, which we've proclaimed repeatedly will never happen, now appears to be a thing.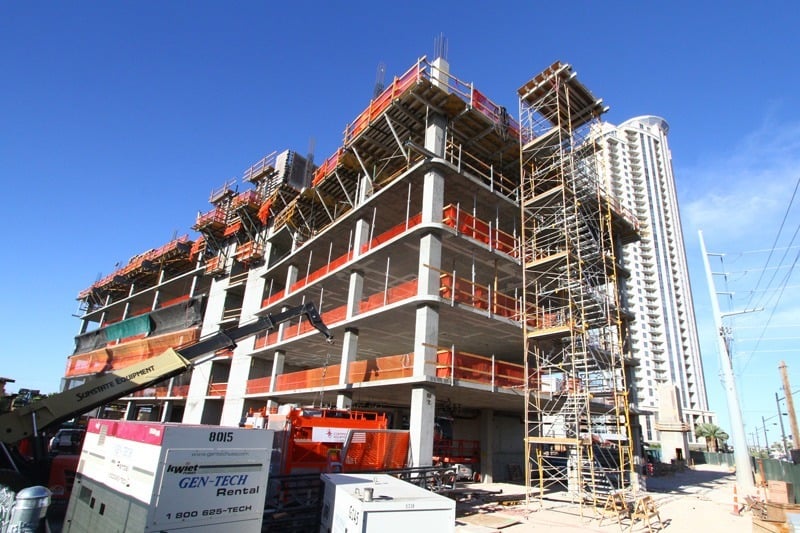 A recent visit to the Lucky Dragon construction site, adjacent to the Golden Steer Steakhouse on Sahara Avenue, not far from SLS Las Vegas and Stratosphere, revealed lots of activity, with about six floors of the nine-story hotel in place.
Here's some video so you don't think we Photoshopped the Lucky Dragon into existence.
While we're still a tad skittish about the Lucky Dragon project due to its reliance on EB-5 financing, enough concrete has been poured to convince us it's not a complete fantasy like the Fusion Project or SkyVue observation wheel.
EB-5 financing is a program whereby immigrant investors can pony up large wads of cash (typically $500,000) and get a U.S. visa. The program hasn't been around long, but raised about $115 million to renovate SLS Las Vegas, formerly the Sahara.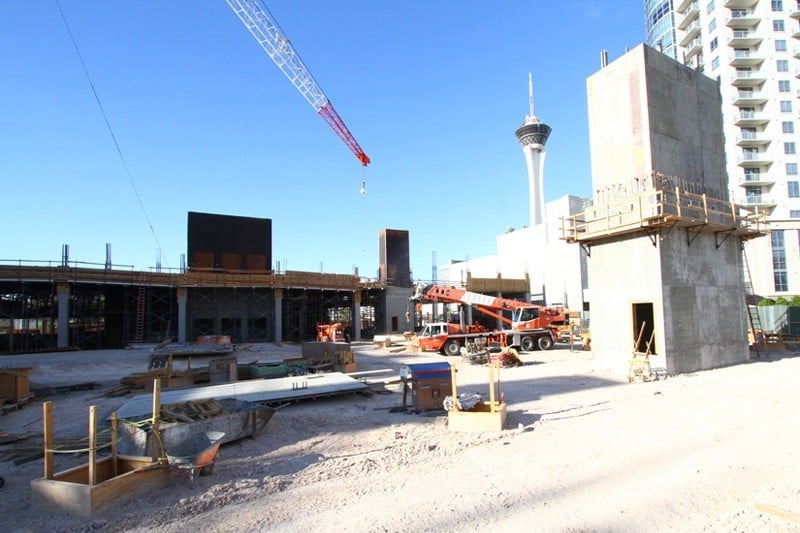 The EB-5 visa program has had its ups and downs. At various times, the government has run out of visas due to high demand. There's also been greater scrutiny of the program due to political scandals and concerns about visas being given to "forgers, fraudsters and criminals." Read more.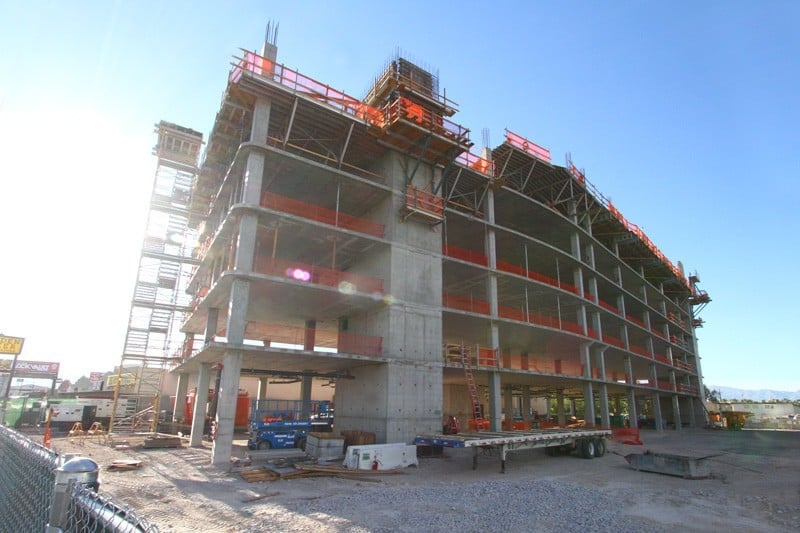 The Asian-themed Lucky Dragon is being built on a relatively compact 2.5-acre site and is expected to cost a total of $373 million. When, and if, it is completed, Lucky Dragon will have slightly more than 200 rooms and a 19,000-square-foot casino with 478 slot machines.
There are plans for three restaurants. And we'd damn well better to be able to get potstickers at one of them.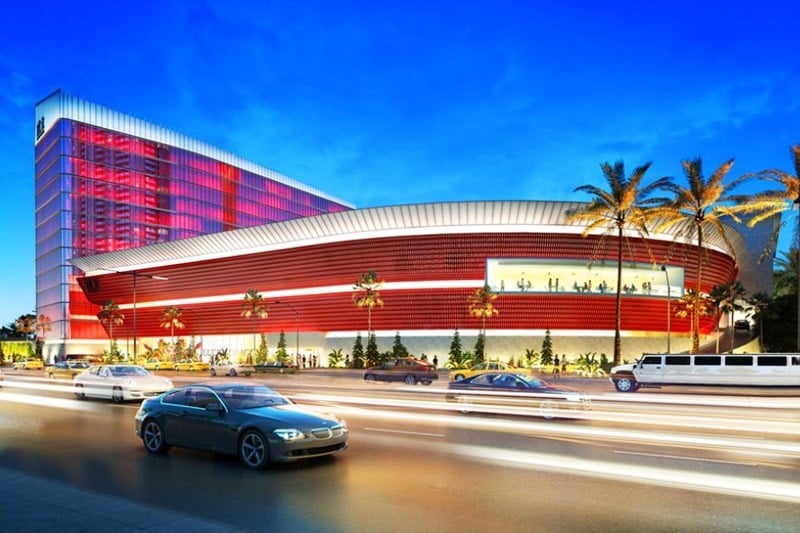 The Penta Building Group, the folks who transformed the Sahara into SLS Las Vegas, are building the Lucky Dragon.
Word has it the project's developer, Andrew Fonfa, occupies an entire floor of Allure, his condominium tower next to the casino site, to keep an eye on the Lucky Dragon's progress.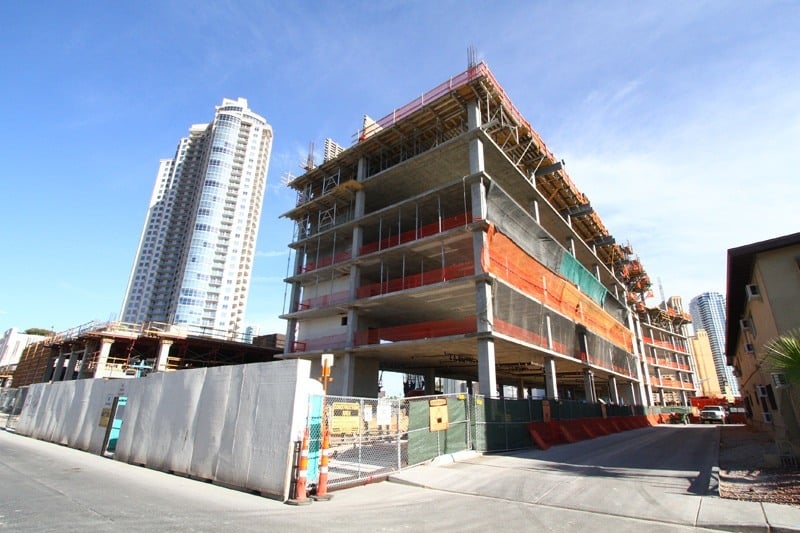 Here's the awkward Web site for Lucky Dragon Las Vegas.
Given the activity at the Lucky Dragon Hotel & Casino site, for now, we're going to set aside our suspicions and indulge in the excitement that comes with the possibility of a new casino resort in Las Vegas.