Failed Fontainebleau Las Vegas Project Partially Redeemed By Candid New Billboard
Yes, the failed, 68-floor Fontainebleau Las Vegas project is an ungodly eyesore.
Yes, Fontainebleau is a monument to the Great Recession and corporate hubris, whatever "hubris" might be.
And, yes, Fontainebleau is incredibly difficult to spell.
Fontainebleau is all those things, but there may be a bright side. Fontainebleau may actually have a sense of humor about itself.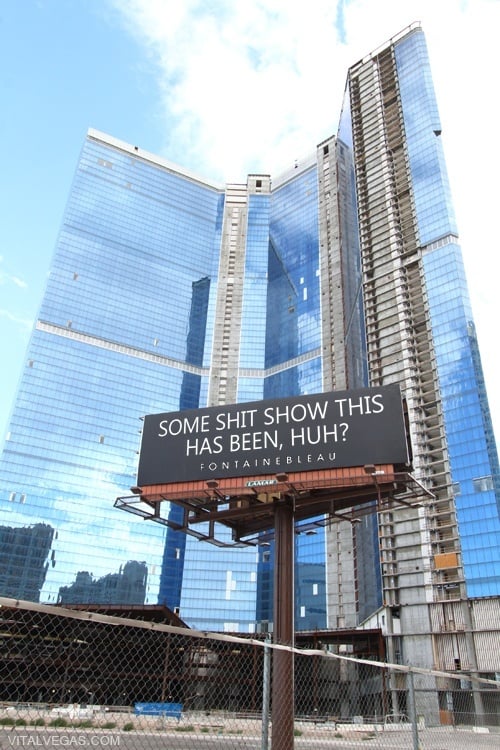 The future of this sad chapter in Las Vegas history is unclear, but for the moment, Fontainebleau Las Vegas has made us smile, and that will tide us over until they tear this monstrosity down, already.