Entertainment Rumors Abound at SLS Las Vegas
SLS Resort is undergoing a major renovation, and from some of the rumblings we hear, changes won't just take the form of new restaurants and a revamped casino floor.
We hear the successful male revue, "Magic Mike Live," currently at Hard Rock Hotel & Casino, will be making a move to SLS Las Vegas in 2020. Word is the show will close at Hard Rock in November 2019.
This is surprising as it's been reported "Magic Mike Live" would stay on at Hard Rock after the resort transitions to Virgin Hotel.

Chatter at SLS leads us to believe the resort will make a significant investment (rumored to be in the neighborhood of $10 million) to customize a theater space to showcase "Magic Mike Live."
Another rumor has it longtime Strip fixture Frank Marino, of "Diva's Las Vegas," was eyeing SLS for a residency.
Marino's "Divas Las Vegas" closed under a cloud of controversy at Linq casino after we reported some shady dealings related to solicitation of charitable contributions which never made it to the charity, among other alleged transgressions. Read more.
The ethical questions plaguing Marino have apparently made it tough for him to find a venue for his show on The Strip. Insiders tell us he was turned down by Westgate, Strat, Mirage and others.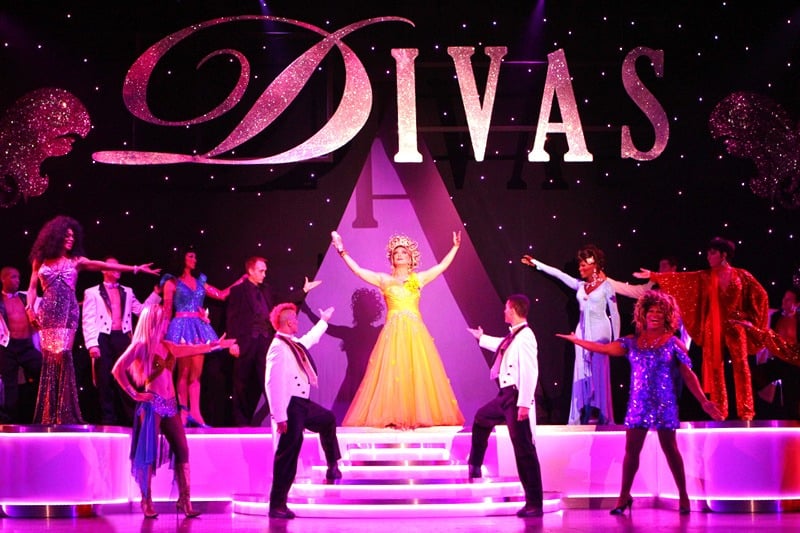 Update (5/26/19): It's now sounding like Frank Marino will end up at Hooters. Hey, entertainment news in Las Vegas is fluid. So to speak.
There are also rumors about two existing shows at SLS, comedians Eddie Griffin and Mo'Nique. We hear both these shows will be shown the door, despite them selling well. Experience tells us this could be an effort to tweak the demographics at SLS, but that's a really awkward subject, so we'll just move on.
None of the rumors shared here have been announced or confirmed, but don't be surprised if official announcements are made soon.
SLS Las Vegas is well worth a visit. You'll want to check out the casino renovation, and make sure to try Cleo restaurant while you still can.
Update (6/3/19): Here's some fresh scoop! We're hearing SLS will be renamed (wait for it) Sahara Hotel & Casino. It has been long rumored the hotel would get the name Grand Sahara Resort, but management reconsidered because they thought it might be confused with Grand Sienna Resort, a Reno resort, also owned by Alex Meruelo.