Cleo at SLS Las Vegas is the Best Las Vegas Restaurant You Haven't Tried Yet
It's an overlooked gem of a restaurant at an overlooked gem of a Las Vegas resort. Cleo at SLS Las Vegas is a must-try, and chances are you haven't been there yet.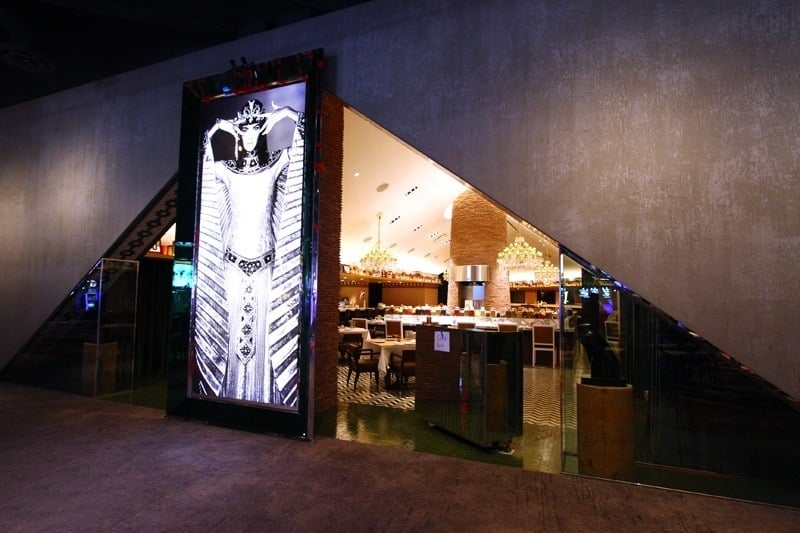 Cleo has been around since SLS Las Vegas opened at around midnight on August 22, 2014.
While offerings at SLS have come and go, Cleo has remained a reliably great dining option, and it's about time you gave it a go.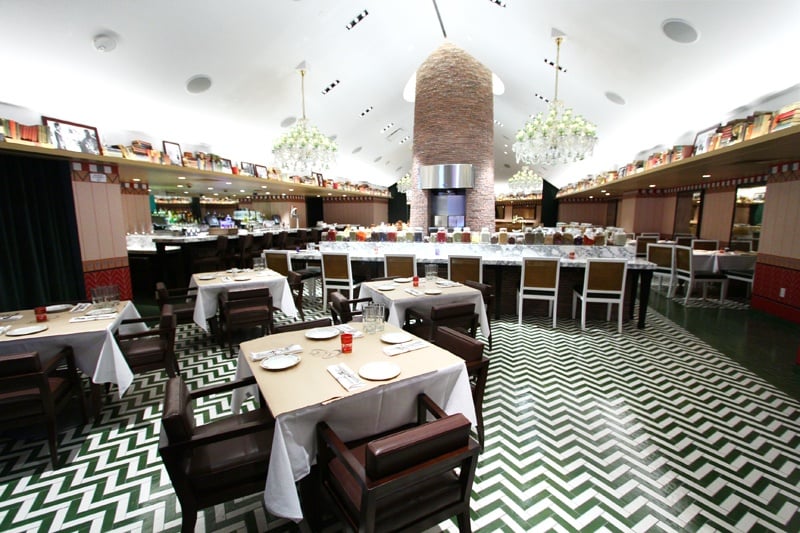 Cleo is a holdover from a time when SLS Las Vegas was a partnership with SBE Entertainment Group. While SBE is no longer in the picture, Cleo has been successful enough to warrant its license fee, and we're thankful for that whenever we dive headlong into the restaurant's consistently delicious offerings.
Let's try a few of Cleo's sure-fire, Mediterranean-inspired dishes.
Start with "Dips With Laffa." While this may sound like a Middle Eastern late night talk show, laffa is actually a soft, pita-like Sephardic bread, a description we definitely didn't copy and paste from the Internet.
The dips are irresistible (start with the lebaneh with feta), and the chewy, heavenly bread just keeps on coming.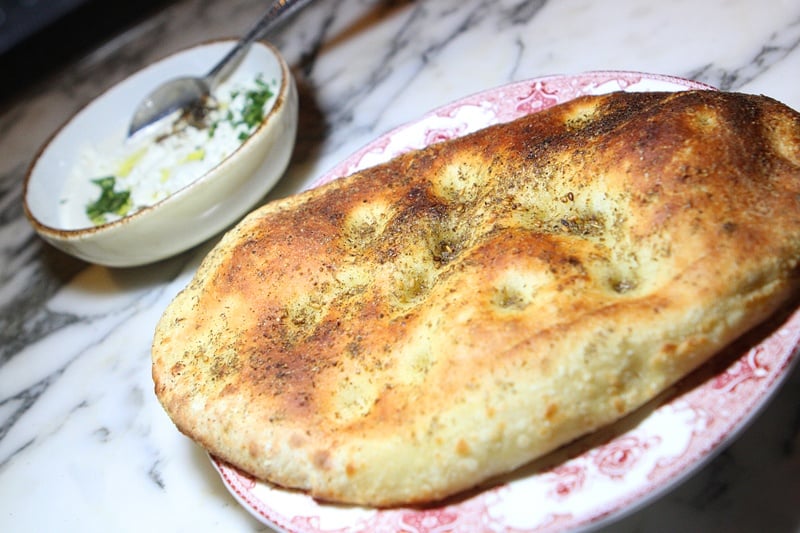 Next, make a go of the "Spicy Cigars," the only cigar this blog does not find absolutely revolting.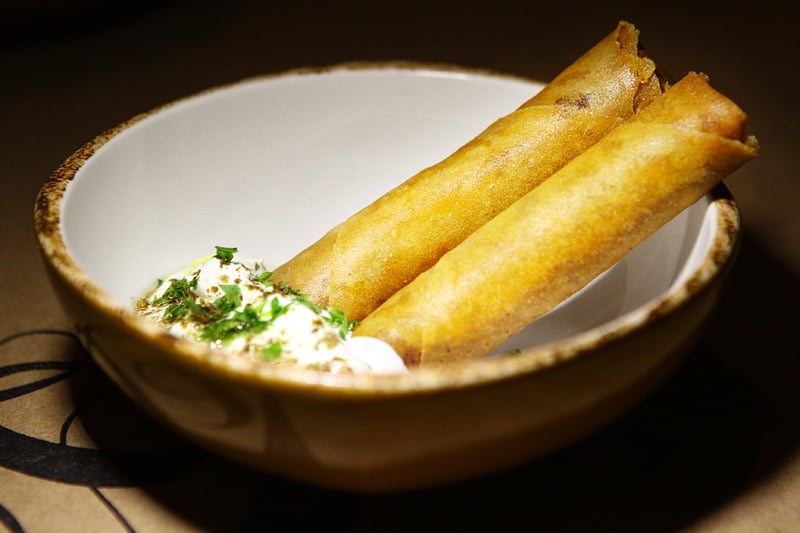 If you hate Brussels sprouts, Cleo's will change your life forever. If you like Brussels sprouts, what in the hell is wrong with you?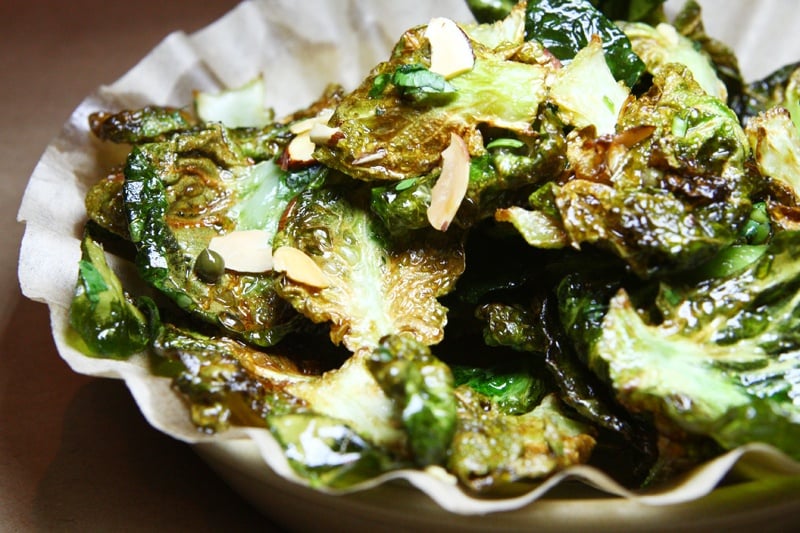 We have yet to try a kebab at Cleo we didn't love. Moist, perfectly seasoned and expertly cooked, start with Chicken Kebab and you're well on your way to one of the best meals in Las Vegas.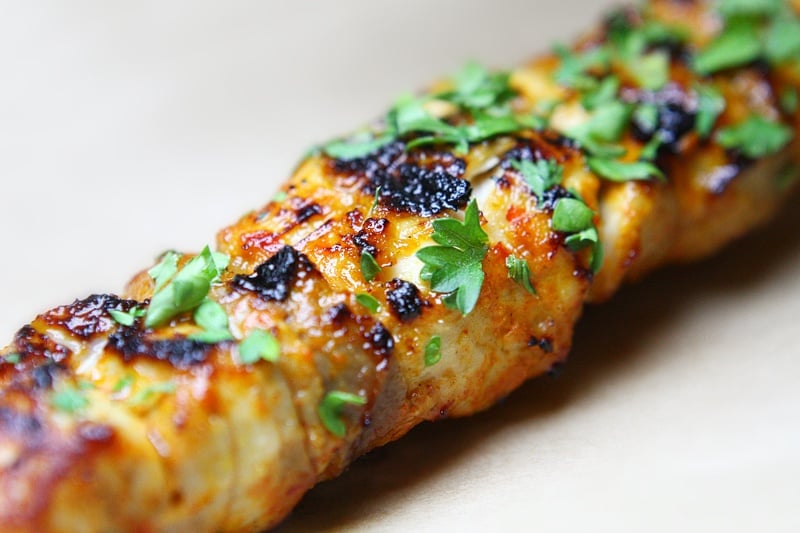 It's probably a good time to explore the signature cocktail menu, arguably as memorable as the food at Cleo.
We've tried just about every signature cocktail there is at Cleo, and there's not a single disappointment in the bunch. Start with a Cucumber Smash, try the Lotus Flower or Raspberry Twist, then close with the Janapolitan or Mediterranean Margarita.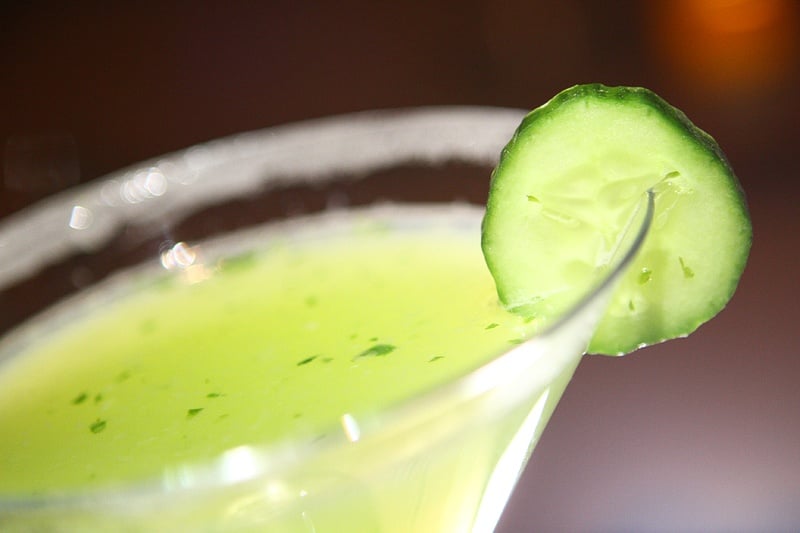 Back to the food!
As mentioned, Cleo is a perfect place to order things you'd never imagine yourself ordering.
We even tried the grilled octopus, and we are absolutely not a grilled octopus person.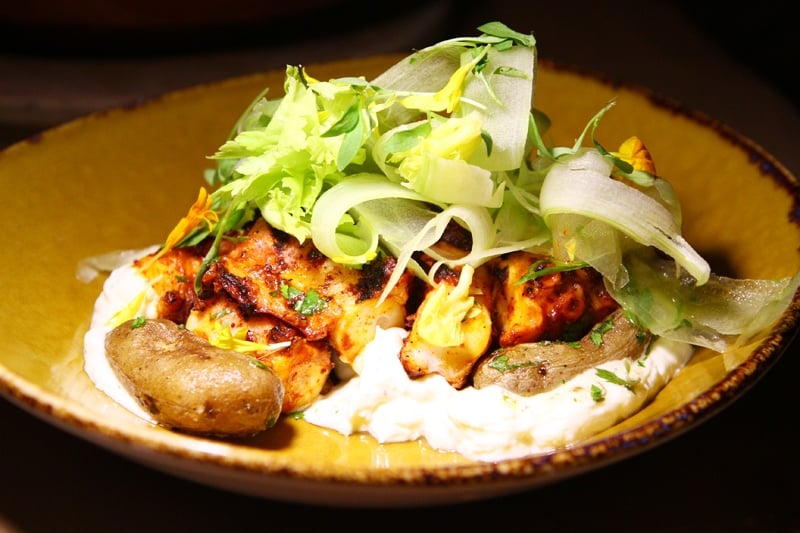 The flatbreads are stellar. That's pizza to us common folk. The fact we once tried the kale flatbread is testament to the hold Cleo has over us.
This one below is probably the Roman. We didn't have time to take notes. We were too busy having our taste buds titillated. Which, we realize, is illegal in certain Southern states.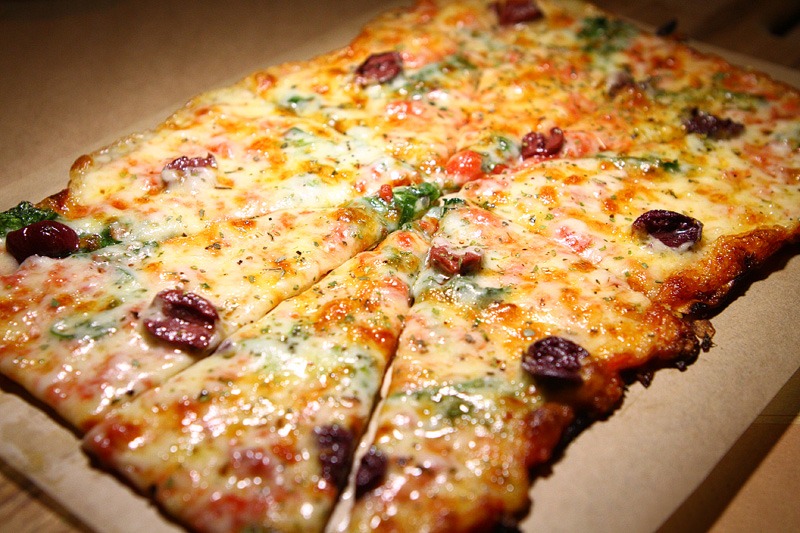 The highlight of any Cleo meal, though, is the exquisite chicken tagine. There are so many layers of flavor, you'll feel like an archaeologist. Look, you know what we mean.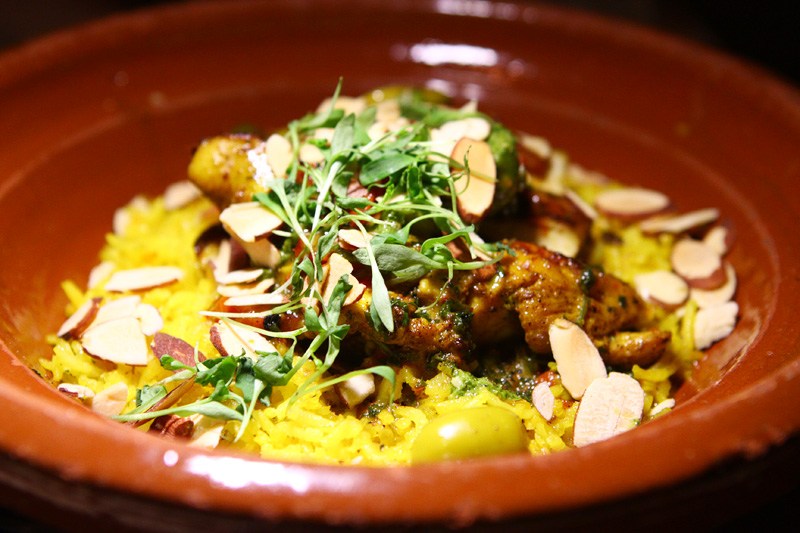 We recently saw the recipe for Cleo's chicken tagine, and we're not exaggerating when we say it has 40 ingredients, and that doesn't even include the dozen or so used simply for the garnish and presentation.
Again, we can't do it justice with mere photography. Just trust in the fact it's one of the best dishes we've ever had in our entire life, and if you don't like it, we pledge to finish yours for you.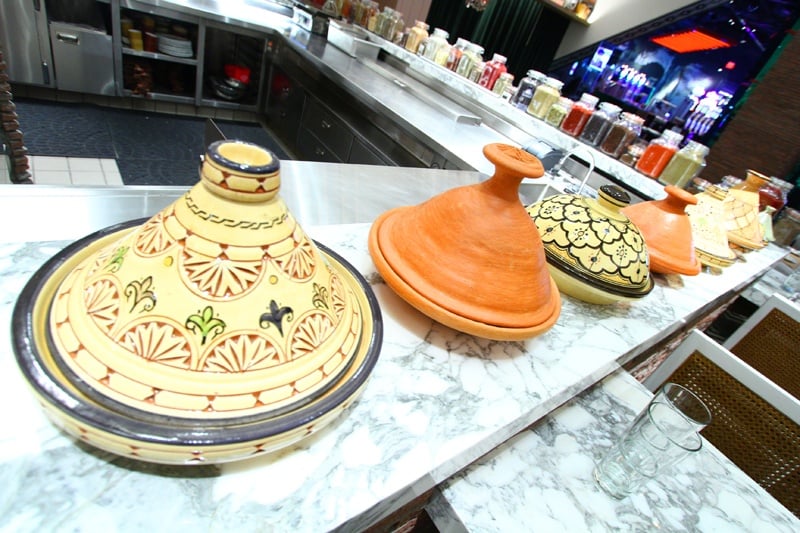 Everything at Cleo leaves you feeling both satisfied, but not stuffed.
Yes, that means there's room for another cocktail. There's always a method to our madness.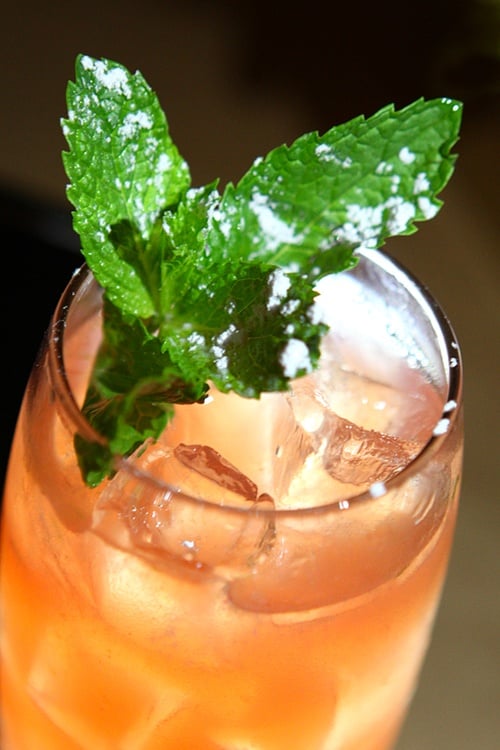 If you don't trust our judgment about what to order, Cleo also has tasting menus. There's a "Cleo Favorites" tasting menu for $50 per person (two person minimum) and Chef's Signature tasting menu for $65 (two person minimum). Learn more.
With exceptional service and moderate prices, Cleo hits all the right notes for an incomparable night out in Las Vegas.
While you're there, make sure to check out the wood-fired oven where a lot of the culinary magic happens.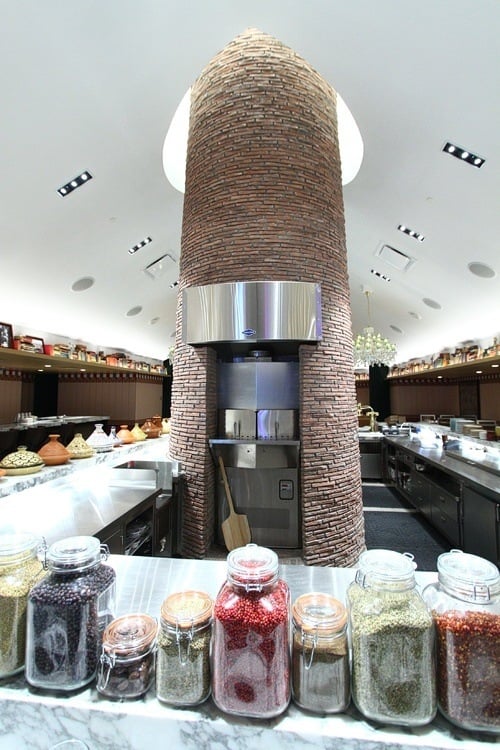 Find the full Cleo menu at the official site of SLS Las Vegas.
Here's a photo gallery of more food and drink at Cleo, as if you weren't already salivating all over your keyboard.