"Divas Las Vegas" Closes Abruptly at Linq Hotel, Requisite Drama Ensues
One of the longest-running shows on the Las Vegas Strip, "Divas Las Vegas," has closed suddenly after eight years at the Linq hotel (formerly Imperial Palace and the Quad, for a minute).
"Divas Las Vegas" featured a cast of celebrity look-alike female impersonators lip-syncing and dancing to popular songs.
The drag revue starred Joan Rivers impersonator and Las Vegas institution, Frank Marino.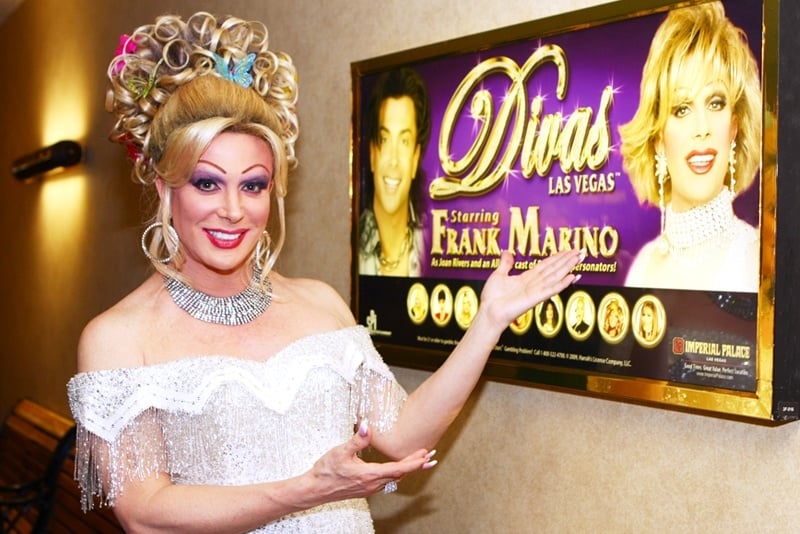 Although the cast didn't realize it at the time, the show's last performance at Linq was June 26, 2018.
The demise of "Divas" was so abrupt, it came as a surprise to just about everyone at Linq hotel and its parent company, Caesars Entertainment. For example, on the night the show's untimely end was reported, the Caesars blog auto-posted a story promoting the show. The article was quickly removed.
Signage advertising "Divas Las Vegas" is already coming down across the Linq resort and elsewhere.
The Las Vegas Review-Journal was the first to confirm the show's closure, but chose not to share, or is possibly not aware of, details of the drama surrounding the show's going dark.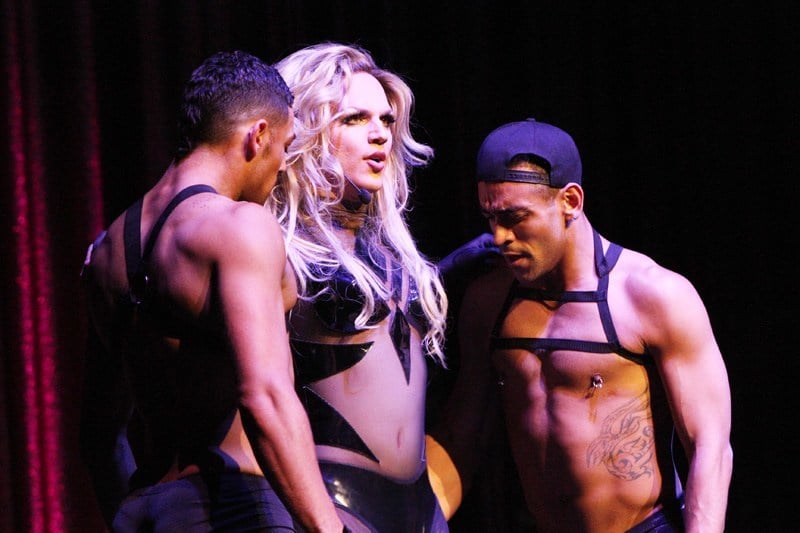 While it's being reported the closing of "Divas Las Vegas" was a "mutual decision" between Caesars Entertainment and the show's producers, that's far from the full story, according to our contacts.
We've heard several unverified reports that the end of "Divas" was sparked by an investigation into fraud related to the collection of funds for charity.
Frank Marino is a longtime supporter of the Make-A-Wish Foundation and the show publicizes proceeds from merchandise sales are donated to charity.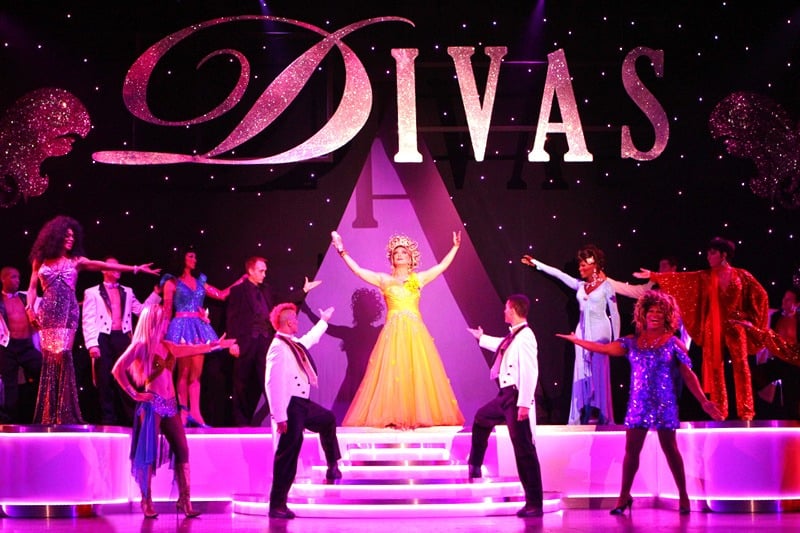 We've also heard a number of Linq showroom employees were fired in recent weeks. The cause of those terminations is unknown, but appears to be related to the investigation.
Sources further share that when Frank Marino was informed he and members of his team were part of the fraud investigation, he was incensed and threatened to end the show. Caesars Entertainment reps, according to sources, informed Marino he was free to do so.
Ouch. That's nearly as awkward as when Caesars Entertainment named the theater "Divas" performed in for nearly a decade the Mat Franco Theater, after magician Mat Franco had been there just two years.
In the words of a Las Vegas burlesque performer, nicknamed Sweetie Bird, "A drag show closing? It would be weird it there wasn't any drama."
While "Divas Las Vegas" had a solid run, word is the show's ticket sales have flagged recently, and show cancellations had become more frequent.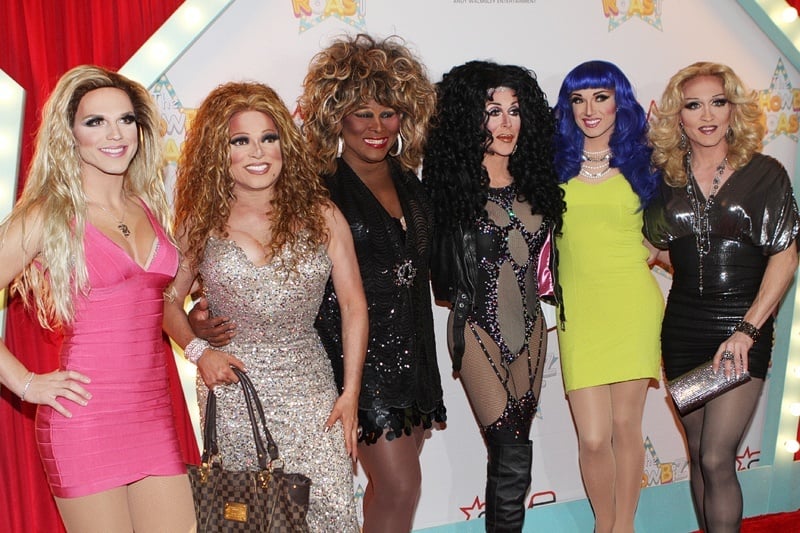 Crack Las Vegas Review-Journal entertainment reporter Johnny Kats has reported "Divas" will relocate this fall, and claims the show will go dark at least through September. Yes, the dreaded "haitus" so many Las Vegas shows have fallen victim to, including the recent "Marilyn."
Read the Review-Journal story for some obligatory public relations nonsense, both from Frank Marino ("Here's a random 'Gone With the Wind' quote!") and Caesars Entertainment ("Nothing to see here!").
We trust any potential relocation of "Divas" will depend upon the outcome of the investigation into alleged wrongdoing, and it seems unlikely the show would move to another Caesars Entertainment resort given the friction caused by the current unpleasantness.
Casinos, of course, are prickly about their reputations because of strict gaming regulations. Even allegations of illegal or unethical behavior are met with quick and serious ramifications.
At one point, Caesars Entertainment gave comedian Vinnie Favorito the boot from Flamingo because of his gambling debts, some of which were incurred via Caesars employees.
"Divas Las Vegas" was a much-loved show, very much woven into the entertainment fabric of Las Vegas.
For a drag show, it drew an incredibly diverse audience, and longtime fans are sure to be dismayed by recent events.

Should Frank Marino and his team be vindicated, we hope he'll find another home for his quirky, entertaining show. Given the fact Joan Rivers passed away in 2014, it might be an opportune time for Marino to revamp his act.
Update (7/1/18): The "Divas" saga continues to unfold as chatter intensifies. From what we hear, this episode could open Pandora's Box in Vegas, as it involves allegations of shady ticketing practices, kickbacks and potentially even tax evasion.
Latest rumors are Caesars Entertainment has wanted "Divas" out of Linq for some time. The show is a dinosaur and is a hold-over from another era in Las Vegas entertainment. It also doesn't fit with the Linq brand, and sales numbers were declining rapidly.
Questions raised (possibly by a show insider) about funds raised for charity not going to charity were an opening for the legal eagles at Caesars to dig into a variety of business practices at the showroom. (It appears Mat Franco was not involved with any of the questionable behavior.)
From what we hear, it's been a "running gag" among industry insiders that while "Divas" hawked merchandise in the name of charities, funds rarely, if ever, made it into the hands of charities.
Remarkably, shows get to self-report merchandise and other revenue numbers, so there's a lot of room for malfeasance. Cash sales are often not reported at all. The mind reels.
Virtually everyone involved in Linq showroom has been let go, from theater manager to servers to ticket office staff.
From what we've heard, most of the questionable practices were violations of Caesars Entertainment policies and don't meet the threshold for illegality, although if allegations of tax evasion are true, that's a bigger legal issue.
Those close to the situation suspect it will not involve outside law enforcement, other than potentially the IRS. Caesars Entertainment isn't anxious to have this dirty laundry aired publicly.
It's worth noting Caesars Entertainment has strict policies related to not giving incentives to box office agents. This policy is alleged to have been violated, often. It's actually not an uncommon practice in Las Vegas to grease the palms of ticket agents, but it's prohibited at Caesars Entertainment resorts.
Another rumored element of "Divas" investigation relates to "comp" ticket practices. Shows report tickets as having been given away, but actually sell them and pocket the money. This skirts sales tax and LET laws.
It should be said, most of the practices mentioned fly under the radar in Las Vegas entertainment realm. What's different with "Divas" is Caesars Entertainment's long-standing interest in getting the show out, and declining revenue exposing irregularities in the show's finances.
Shady practices have led to drama for Vegas shows in the past. Nathan Burton at one point is rumored to have had his theater door padlocked when the jig was up.
The fate of "Divas Las Vegas" is up in the air. Given recent revelations, other venues are sure to question whether "Divas" is a good fit, and whether the risks are worth the rewards.
Update (7/3/18): Well, no surprises here, but our story sparked a full-blown controversy, complete with apologies and PR bullshittery galore.
First, "Divas" star Frank Marino, after days of denials and spin, fessed up to collecting funds for Make-A-Wish but not actually giving the money the charity.
Here's part of Frank Marino's statement: "As some are aware, I have historically given a portion of the proceeds from the sales of certain 'Divas Las Vegas' merchandise to the Make-A-Wish Foundation as well as incorporating them into special events like my Celebrity Roast held at the Stratosphere Hotel in which all of the proceeds and donations were given to them personally. I'm saddened to say that due to my own negligence, Make-A-Wish has not received a check from me for some time. I am personally embarrassed and ashamed. I take full responsibility and am sincerely apologetic for this situation."
Our translation: "Having been caught, I am forced to do the right thing after denying anything was amiss. At all." Got it.
Marino goes on to say, "I have confirmed the figure which I would have customarily donated to them from a percentage of my merchandise sales and have offered to substantially increase that many times over."
That's cool. Apologize and make it right. Here's the full statement.
Oh, and Marino also made this weird statement, "Numerous other false allegations have been circulated, they are inaccurate; 'Divas' agreed with Caesars to terminate the production which had been performed seven days a week."
We assume it's our allegations that are false, and we have no idea how the number of performances relates to anything, but we are not diva psychic.
Insert voice of collective Las Vegas media saying, "Well, he apologized, nothing to see here!" Sigh.
Yeah, and Steve Wynn was the only person doing bad things at Wynn Resorts, and he was also the only casino executive in Las Vegas harassing women, and not a single other person knew about anything he was doing except the victims. Deep sigh.
As for Caesars, it, too, released a statement. It's the law.
Hope you're wearing waders, because Caesars said, "Caesars Entertainment holds itself to the highest standards and given the non-payment of donations to Make-A-Wish by 'Divas,' we determined that a relationship with this show was no longer suitable. Upon discovering and fully investigating this issue, we immediately took all appropriate actions in response. Caesars enjoyed a long, mutually successful relationship with the Divas production team, which it hoped would have continued for many more years, and the show's cancellation is due solely to these circumstances."
So, at first Caesars said it was a mutual decision to end "Divas." Now, they're saying they made the decision. Both can't be true. That's how truth works.
Here's a spiny question: If the closure of "Divas" was specifically related to charity donations, why were virtually the entire showroom and ticket office staff, including a theater manager of nearly 40 years, fired? These folks had nothing to do with merchandise, as that was handled by "Divas" staff members. So, they were either fired for no reason, or the whole story hasn't come out. At least not officially.
As we said, that's not really how Las Vegas works. While the mob no longer runs Vegas, some of their traditions remain intact. You don't snitch, and you keep your business to yourself.
And "mutually successful relationships" sometimes end with one of the parties involved going missing. We'll see if that will be Frank Marino's fate, as casinos live by a "code," and you don't end a show because somebody was late on their charity payments.
Update (7/5/18): Multiple media outlets have reported the Nevada Gaming Control Board is investigating "Divas Las Vegas" and Caesars Entertainment in regard to the show's closing. For the record, this is not a common practice when a show closes in Las Vegas.