Uno Mas is a Step in the Right Direction for SLS Las Vegas
SLS has opened a new Mexican restaurant, Uno Mas, a step in the right direction for the casino likely to be rebranded as Grand Sahara Resort.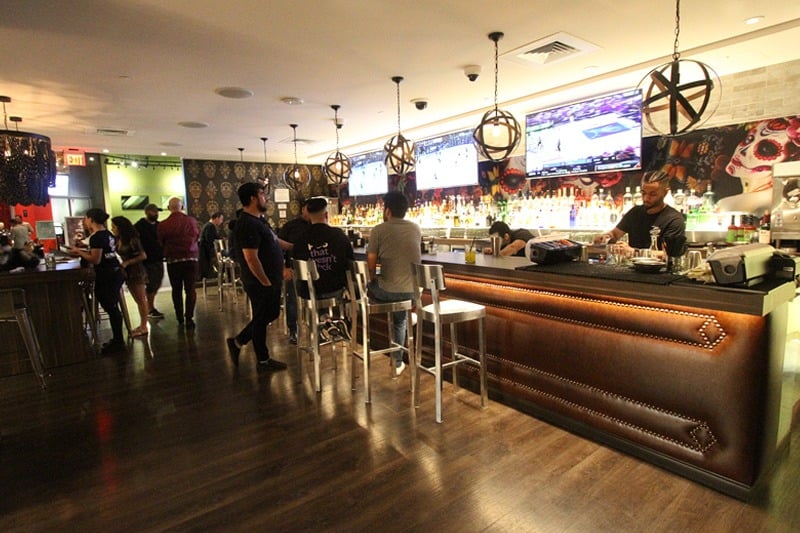 Uno Mas takes up residence in the space formerly occupied by Ku Noodle, near the resort's Northside Cafe.
Uno Mas has a modest menu, but the tacos hit all the right notes, despite their being a tad on the pricey side. Three for $18 isn't outrageous, though, for The Strip.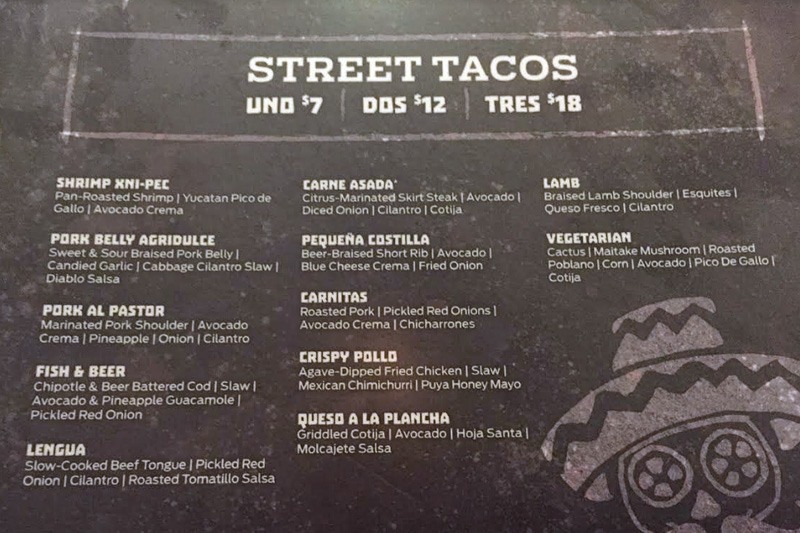 We had the Pork al Pastor, Carne Asada and Vegetarian tacos.
You are so gullible! We had the Crispy Pollo.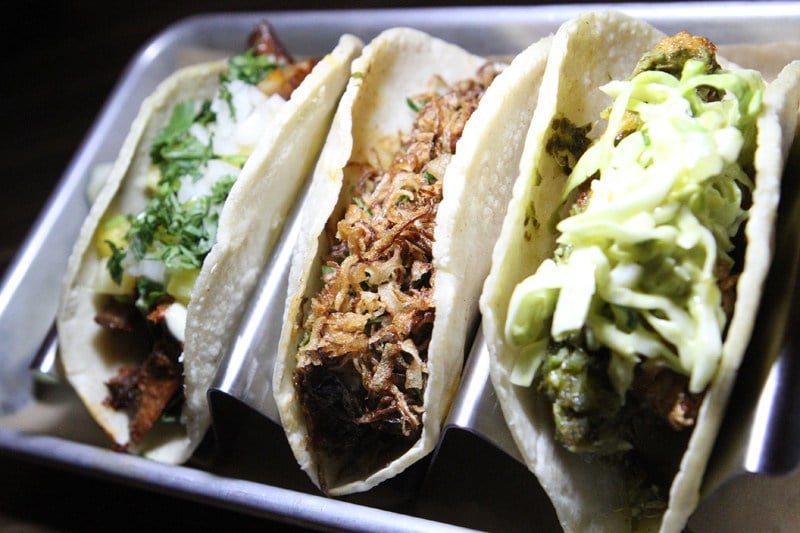 The tacos are scrumptious, at the risk of sounding like we're writing this blog post in 1830.
The tacos are served on fresh corn tortillas and the pastor is spit-roasted.
Beyond the tacos, there's a healthy selection of specialty cocktails ($13). We tried the El Fuego, Spanish for, "Ah, so that's what Jalapeno tequila tastes like."
The El Fuego has Dulce Vida Pineapple Jalapeno tequila, banana liqueur, mango and ginger beer. The garnish is a pineapple kissed with Tajin.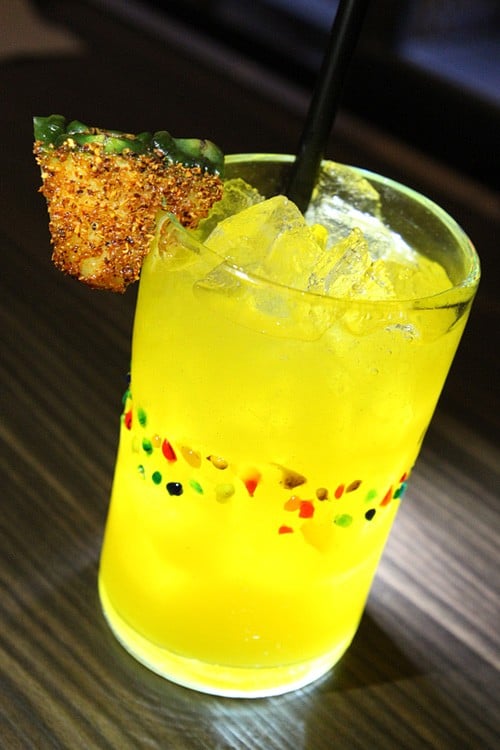 The menu says there's Tajin on the rim, but no such luck. If you'd like to try and make this cocktail at home, make sure to get a Tajin rimmer, which we didn't know was a thing until just now.
Everyone who visits Las Vegas should make sure to get a rimmer!
Yeah, we should probably work for the Las Vegas Convention and Visitors Authority.
Uno Mas has apparently done well since it opened March 23, 2019. The official opening date is April 12.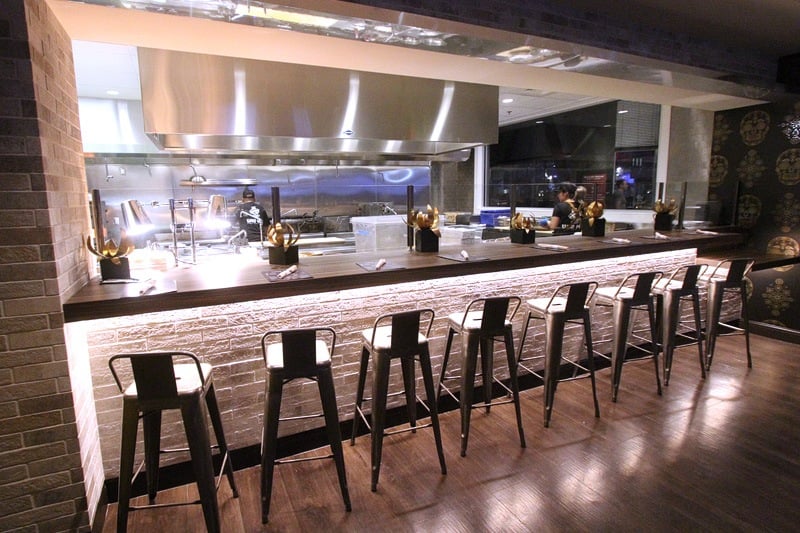 Expect more changes in the dining options at SLS Las Vegas as the resort transitions to Grand Sahara. (The new name hasn't officially been announced, but all signs point in that direction.)
Another SLS restaurant, Katsuya, closed in March to make way for a relocated high limit room.
It's expected Umami Burger and Cleo may also be replaced, as they are leftovers from an earlier era when the former owners of SLS partnered with SBE Entertainment. Now, these SBE licensing deals are just cutting into potential SLS profits, so out they go.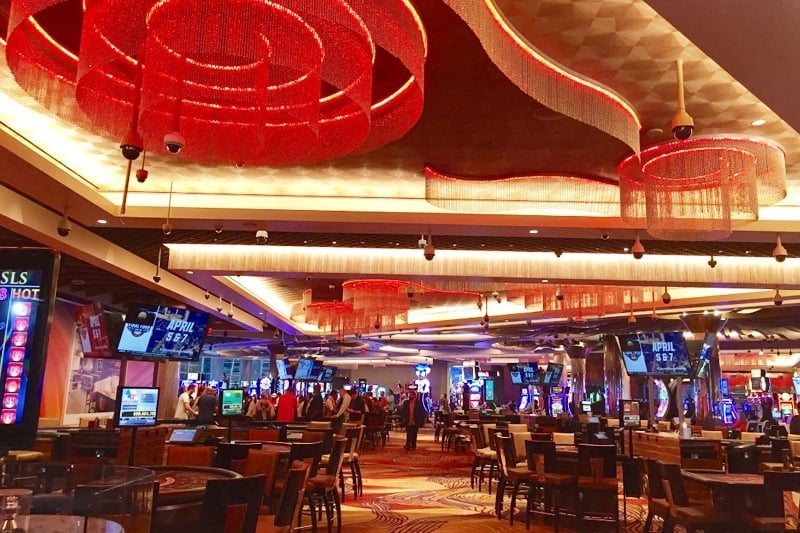 Word is Bazaar Meat will survive the resort's evolution, and will even get an expansion.
One more juicy tidbit from SLS: We hear the former Foxtail nightclub space will be split up and part will be a lounge called Casbah, a throwback to the resort's Sahara roots.
(Update 5/22/19): The new lounge is open, and it's named Casbar, a clever nod to Sahara's past with a twist that plays up "bar." We approve!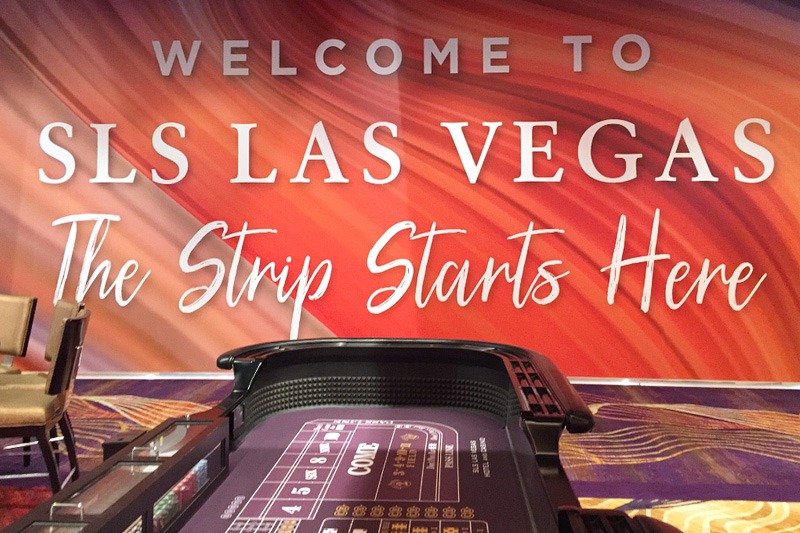 Uno Mas represents a solid move toward more accessible, crowd-pleasing dining options at SLS, and we look forward to tasting what's next.