How to play European roulette
European roulette is very easy to learn. In short, you are betting on which number the ball will land on in the roulette wheel. Before the ball spins, you make your bets on the roulette table, where you can choose from numbers, sections and colors. Discover more about the different bets types, from famous bets like red or black, or higher risk, higher reward inside bets like a street. Decide how much you want to wager, and remember not to bet more than you can afford to lose.
When your bets are complete, hit the spin button to see which pocket the ball lands on in the wheel. The game (or dealer if you're in a casino) will tell you if you've won and by how much, so you don't have to worry about doing the math.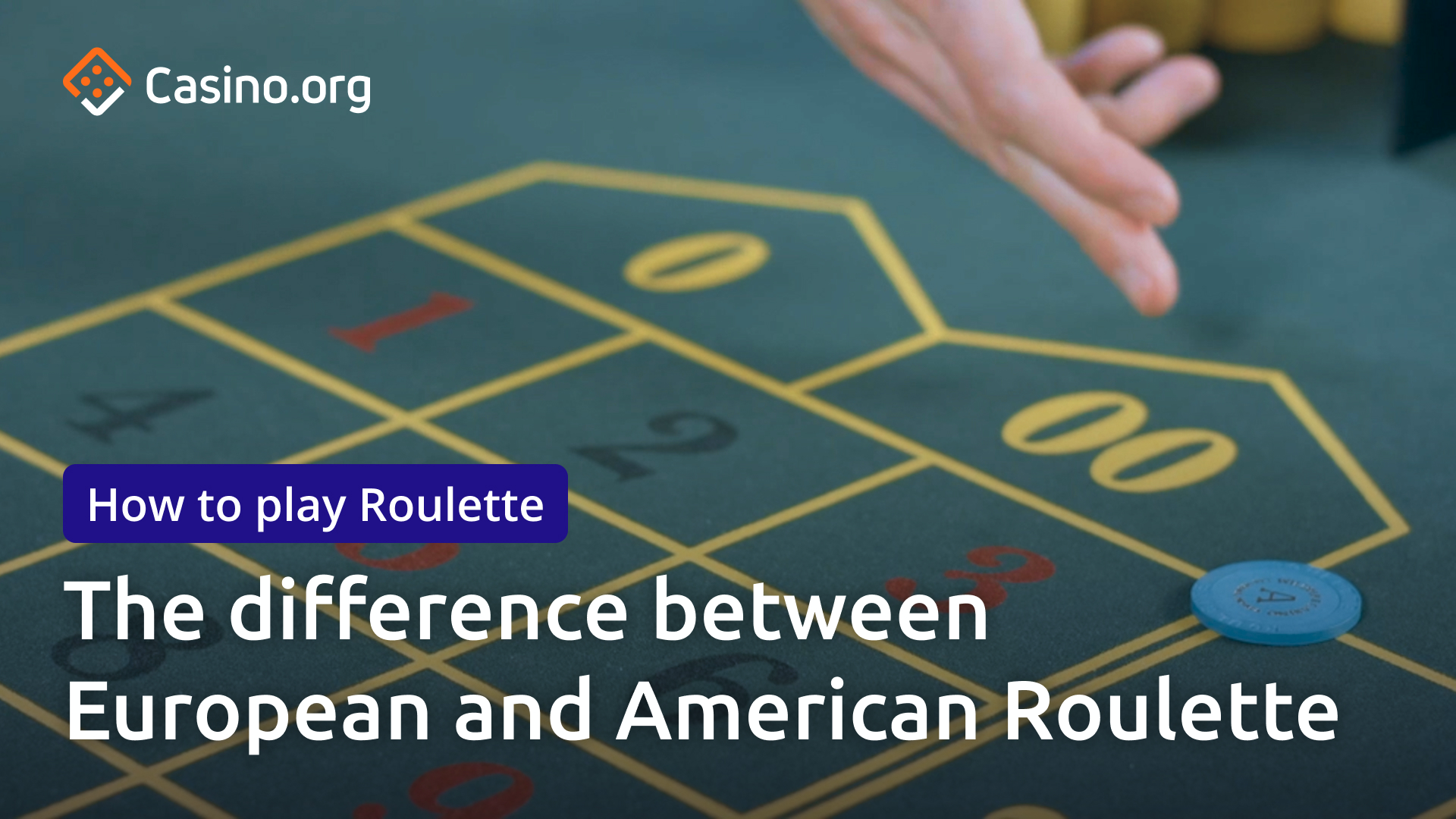 How to play Roulette | The difference between European and American Roulette
European roulette wheel
There are 37 pockets in total

Pockets are numbered 1-36, plus 0

Numbers 1-36 are red and black, while 0 is green
What's unique about European roulette odds and payout?
One of the biggest differences between European roulette and American roulette is that European only has one 0 pocket. In American roulette there are 0 and 00 pockets which means that the house edge is slightly higher at 5.26%. European roulette's house edge is a smaller 2.7%. The house edge is a percentage to show you how much more likely it is for the house, or casino, to win. American's is higher as there 38 pockets the ball could land on vs 37 on the European wheel.
The table below shows the odds of different bet types, plus how much they payout. For example, when you bet on a Straight (a single number) there is a 2.7% chance the ball will land on your number. If you bet $1 on a straight and you win the bet, you win $35, plus your $1 stake.
| Bet type | Player odds | Payout |
| --- | --- | --- |
| | | |
| | | |
| | | |
| | | |
| | | |
| | | |
| | | |
| | | |
| | | |
European roulette strategy and tips
Practice for free

Playing free games is a smart way to play without risking any of your cash. It's ideal for testing out European roulette betting systems and getting used to how the game works.

Try out a strategy

Plenty of players love to use roulette strategies to try and gain an edge. Although strategies aren't fool-proof, they can help add structure to your game.

Learn the odds

Understanding the odds of different bets will help you make smarter decisions. High risk, high reward rings true with roulette.

Play responsibly

Remember to only ever bet what you can afford to lose. Know when it's time to call it quits, and set regular breaks to avoid losing perspective.
Playing European roulette on mobile
Mobile games are advancing, and European roulette is no exception. Bet on your iPhone, iPad, Android or tablet for fun anywhere, anytime. Play European roulette for free online or raise the stakes with a real money game.
Pick from apps or in-browser play and see how developers are making European roulette one of the best options for mobile gaming.
Free roulette odds cheat sheet
Keep the facts and figures close by with our guide to online roulette bets and odds. Tap to download the free PDF and save it to your device.
FAQs
How many numbers are on a traditional European roulette wheel?
There are 37 numbers on a traditional European roulette wheel, if you count the 0. The numbers you'll see will range from 0-36 with 18 red, 18 black and one green 0. Play more roulette online to get familiar with the different layouts on American and French versions.
Where can you play European roulette for real money?