Zlatan Ibrahimovic Facing Career-ending Ban from Soccer for BetHard Ownership
Posted on: April 16, 2021, 09:07h.
Last updated on: April 16, 2021, 09:32h.
Sweden's greatest soccer player, Zlatan Ibrahimovic, could be facing a three-year ban from the sport for investing in gambling company BetHard, according to media reports.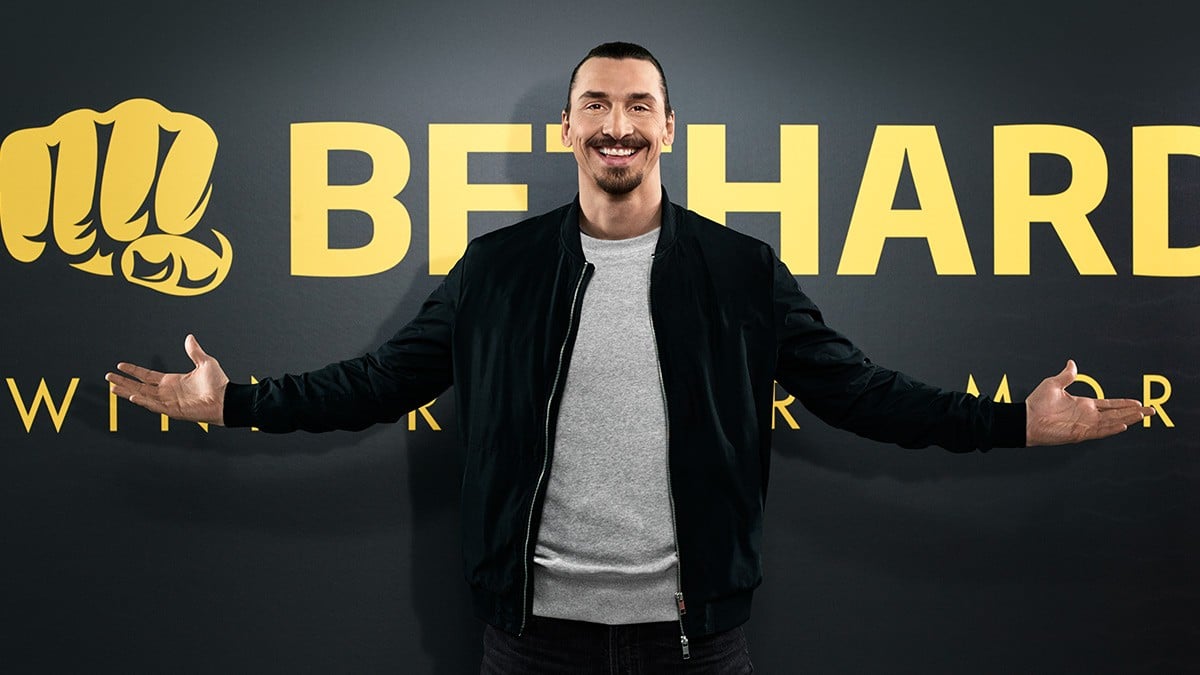 Swedish daily Aftonbladet claims the AC Milan striker is the fourth-biggest owner of BetHard, with a ten percent stake in the company.
Neither FIFA nor UEFA, respectively the world and European soccer governing bodies, allow players to have financial interests in gambling companies. And both are reportedly thinking of making an example of Ibrahimovic, who is more commonly known simply as "Zlatan."
'You Wanted Zlatan'
If imposed, it's a penalty that would no doubt end the career of one of the world's greatest-ever strikers.
At 39, Ibrahimovic has already shattered expectations about a soccer player's ability to continue playing at the highest level.
After a stellar career representing almost every European club giant – including Ajax, Juventus, Inter Milan, AC Milan, Barcelona, Paris Saint Germain, and Manchester Utd – Ibrahimovic headed for the LA Galaxy in 2018 at the ripe old age of 36.
MLS is generally where great soccer players go once their competitive edge has been blunted by advancing years, a chance for one last pay packet before their legs go completely. But after lighting up MLS and scoring the "Goal of the Season," Ibrahimovic realized he still had it. He returned to Milan late 2019.
You wanted Zlatan, I gave you Zlatan. You are welcome… Now go back to watch baseball," he told fans, with his trademark egotism, on his departure from American soil.  
UK BetHard Launch Backfires
Imbrahimovic was at Manchester United in the English Premier League when his involvement with BetHard was first publicized. The player signed a sponsorship deal with the company in early 2018, which was rumored to be worth between £7 million ($9.6 million) and £8.7 million ($12 million).
BetHard had just received its UK license, but its planned launch in Manchester had to be called off because Ibrahimovic was reportedly facing possible sanctions from the Football Association, English soccer's governing body, for promoting gambling.
BetHard sent invitations to journalists to attend the launch party. But this backfired when reporters spotted the rule violation and gleefully telephoned the FA to find out just how much trouble Zlatan was in.
According to Aftonbladet, the Swedish FA became aware of the soccer player's shares in BetHard shortly afterwards, and this was the reason he did not accompany the Swedish national team to the 2018 World Cup.
If that is the case, it's not clear why Ibrahimovic has been selected to represent Sweden at the forthcoming European Championships.
Most Read