Wynn Interactive Already Netting Bullish Expectations
Posted on: May 12, 2021, 11:46h.
Last updated on: May 12, 2021, 12:25h.
It's been just two days since Wynn Resorts (NASDAQ:WYNN) revealed plans to merge its online gaming business with a special purpose acquisition company (SPAC) to take that unit public. Some analysts are already enthusiastic about the possibilities.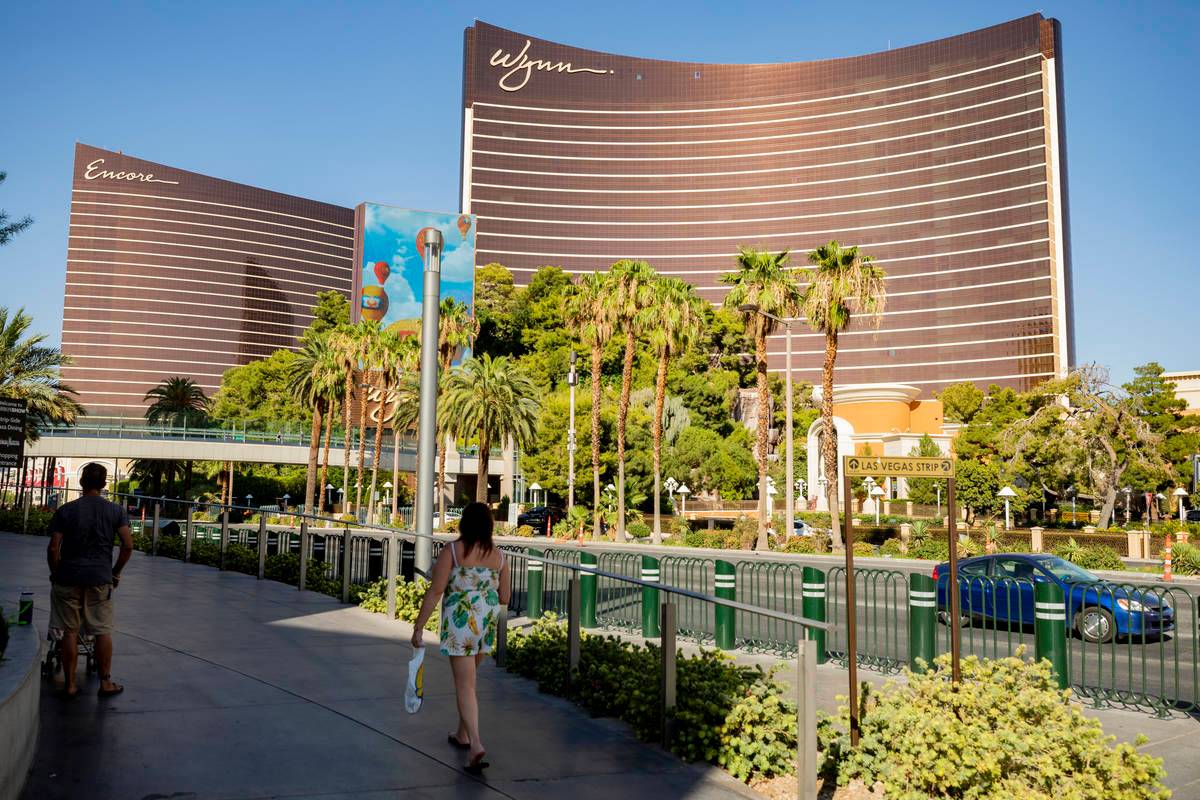 Wynn Interactive is combining with Bill Foley's Austerlitz Acquisition Corp. I (NYSE:AUS), setting the stage for the former to become a freestanding public company by the end of this year. The Wynn online casinos and sports betting arm will trade on the Nasdaq under the ticker "WBET."
While online gaming equities are being punished as the growth-to-value rotation accelerates, there's still bullish commentary already emerging on Wynn Interactive.
"Overall, Wynn Interactive has market access to 15 states covering 51 percent of the US population, and is targeting to gain access to 77 percent of US population near-term," according to UBS.
"Wynn cites total addressable market of $45 billion of iGaming and sports betting market in North America, similar to DraftKings and BetMGM, with Wynn interactive targeting 10 percent to 15 percent long term market share and 25 percent to 30 percent earnings before interest, taxes, depreciation and amortization (EBITDA) margins," UBS says.
By separating its online business, Wynn creates a pure-play iGaming and sports betting entity — a desirable trait in the investment community.
Wynn Interactive Risk/Reward Profile
Under the terms of the agreement with Austerlitz Acquisition, Wynn Interactive will own 79 percent of the new company.
Las Vegas-based Wynn Resorts will control 58 percent of that tally. That means its investors are participating in the monetization of the internet business, and that the parent company will have an asset with appreciation potential on its balance sheet.
"WynnBET is now live in 6 states with over $100 million run rate gross gaming revenue. After the transaction completes, Wynn anticipates the combined company to have an enterprise value of $3.2 billion, representing 4.5x company projected 2023 revenue of around $710 million," adds UBS.
However, there are some risks to consider, too. As Stifel analyst Steven Wieczynski pointed out in a note to clients Tuesday, Wynn's database of US players is small relative to rivals. More domestically focused peers are leveraging players club databases to lure land-based casino patrons to online offerings.
Wynn's long-standing focus on international clients could put it at a slight disadvantage in ramping up the online unit, according to Wieczynski.
Still Some Benefits for Wynn Ineteractive
Bernstein analysts believe Wynn Interactive going public could be a plus for the parent company when it comes to marketing and production expansion costs.
Wynn's strong brand recognition, coupled with a reputation for luxury and opulence at its land-based casinos — something many rivals in the iGaming and online sports betting segments lack — could be another advantage for the soon-to-be-public interactive unit.
Wynn's decision to pursue a blank-check deal comes as there's still plenty of positive expectations for the growth of North American online gaming, but also as the related equities are now in bear markets.
Most Read