WWE Betting Report Bodyslammed by State Gaming Regulators
Posted on: March 10, 2023, 11:24h.
Last updated on: March 10, 2023, 03:18h.
One day after CNBC indicated WWE was seeking approval for wagering on its events, all three state agencies mentioned in the article refuted the report.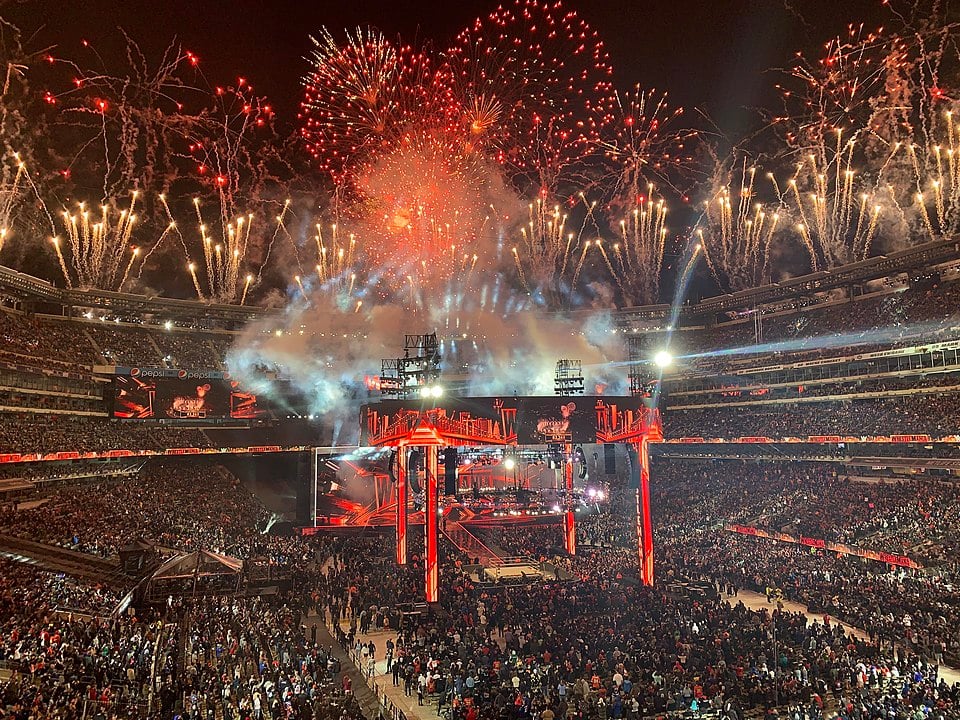 In a statement issued Thursday morning, the Colorado Division of Gaming said it was responding to "the inaccurate representation" in the article that the professional wrestling organization was talking with the division about allowing sportsbooks to offer betting markets on its matches.
Unlike sporting events, WWE matches are scripted with predetermined outcomes.
The Colorado Division of Gaming is not currently and has not considered allowing sports betting wagers on WWE matches," the statement read. "At no time has any state gaming regulator in Colorado spoken with the WWE about including wagers on our approved wager list."
The statement continued, noting that state statute forbids offering odds "on events with fixed or predicted outcomes or purely by chance."
Michigan and Indiana Chime In
Hours later, the Michigan Gaming Control Board issued a statement saying there have been no "direct communications" with WWE employees or executives about allowing licensed sportsbooks in the state to offer markets. It did acknowledge "a third-party consultant" broached the topic with the board, but that was more than a year ago. Nothing progressed from that, the MGCB said.
MGCB Executive Director Henry Williams said any formal request to offer an event needs to come from a state-licensed operator or platform provider. None have done so.
"The WWE should work with the gaming industry if it wishes to bring a proposal before the MGCB," Williams said.
On Thursday evening, an Indiana Gaming Commission spokesperson told Casino.org that it has "no interest in approving wagering on scripted events."
Sports betting rules vary by state, with some permitting operators to offer more markets than others. That's why some states, like Indiana and Michigan, can offer markets on the Academy Awards, while states like New York prohibit betting on such outcomes as a league's Most Valuable Player recipient.
Major Sports Betting Operator Hesitant
The CNBC report was widely panned by many in the gaming industry after it was published.
Contessa Brewer, an anchor and gaming industry reporter for the network, tweeted Wednesday she got an NSFW response from BetMGM CEO Adam Greenblatt when she asked him during an iGamingNEXT session about his interest in offering bets on WWE events.
Late this afternoon, I asked @BetMGM CEO Adam Greenblatt whether he would be eager to take bets on @WWE scripted matches. His answer- and I quote "NFW!" (To audience laughter @IGamingNEXT ) @CNBC https://t.co/CpKrtp6x6I

— Contessa Brewer (@contessabrewer) March 9, 2023
The CNBC report noted that WWE officials have been working with Ernst & Young on the way to keep the scripts secure to prevent bettors from learning about outcomes before matches took place. It added that the organization would not tell wrestlers who would win until just prior to their match.
Despite the negative reaction within the industry, it's easy to see why some outside the gaming realm would throw out the idea, especially since some offshore operators offer odds.
WWE, a publicly traded company, produces a highly popular product. During its fourth-quarter earnings call, executives told stock analysts last month that broadcasts for SmackDown and RAW, its weekly shows, are drawing an average of 3.9 million viewers combined for the 2022-23 television season. Both shows are seeing increases in viewership.
Pay-per-view audiences have also been strong, with January's Royal Rumble's broadcast audience 52% higher than the previous record crowd set last year.
Shows nationwide also fill arenas with crowds rivaling major professional and collegiate sports teams.