El Paso Casino Uber Ride Ends with Woman Shooting Driver in the Head
Posted on: June 21, 2023, 07:13h.
Last updated on: June 21, 2023, 10:20h.
What should have been just another routine run for Uber driver Daniel Piedra Garcia in El Paso, Texas, almost became fatal. A woman called for an Uber to take her to a local casino before pulling out a gun and shooting Garcia in the head without provocation for a stupid reason.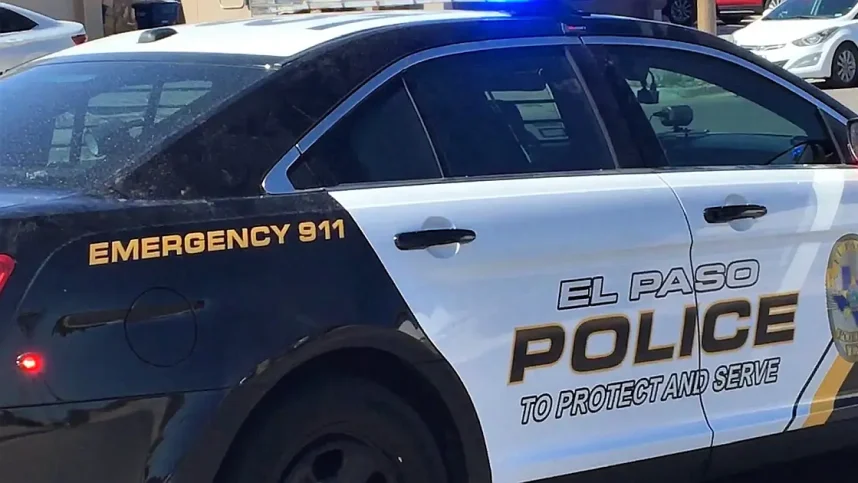 As the police investigation would subsequently determine, 48-year-old Phoebe Copas was planning to meet her boyfriend at the Speaking Rock Casino in El Paso. She was in town and thought it would be a great way for them to spend the afternoon together.
Copas requested the ride sometime around 2 p.m. and began the short journey to the property. Along the way, she saw a sign in Piedra's car that said Juárez, Mexico. That seemingly innocuous sign set off kidnapping alarms in her head that she couldn't quiet, and which led to tragedy.
Visions of Kidnapping Danced in Her Head
Mexico has come under fire for a number of cases involving kidnapping and human trafficking recently. The country's position as a host of the 2026 World Cup has highlighted the issues.
Perhaps as a result of all of the media attention, Copas thought that the sign was an indication that the 52-year-old Piedra was going to kidnap her and take her across the border. She then drew a gun from her purse and shot him in the head. Piedra subsequently lost control of the vehicle and crashed.
Copas' first reaction wasn't to call for help. Instead, she took a photo of the injured man and sent it to her boyfriend. Only then did she call emergency services.
The incident occurred near the Bridge of Americas, which connects El Paso and Juárez. Police indicated that it was nowhere near an area that offered immediate access to Mexico, according to court documents.
Copas likely wouldn't have been familiar with the area, as she didn't live in El Paso. Her place of residence is reportedly Tompkinsville, Ky.
Piedra remains in the hospital on life support, where he's in critical condition with head and wrist injuries. His family has launched a GoFundMe page to raise money for the bills that will start coming. At the time of publication, it had reached $10,886 of its $30K goal.
The police arrested Copas and charged her with aggravated assault, which could be elevated to manslaughter if Piedra passes away. She was booked into the El Paso County Detention Center on a $1 million bond.
Human Trafficking in Mexico
Juarez, which is just across the border from El Paso, is in the Mexican state of Chihuahua. The state is listed on the US Department of State's website as a destination that travelers should "reconsider" visiting because of the prevalence of crime and kidnapping.
Human trafficking remains one of the biggest criminal activities in Mexico. Just like the illicit drug trade, it's controlled almost exclusively by the cartels.
This past March, Mexican police found a container abandoned on the side of a road in the state of Veracruz. In it were 343 people, including 103 unaccompanied children, locked up with no way to escape.
It isn't clear why the container had been abandoned. All of those inside were from various Latin American countries.
Last week, the US Treasury announced sanctions on a cartel in Mexicali. The Hernandez Salas gang is allegedly associated with the Sinaloa cartel, and is said to be a major player behind human trafficking and migration in the region.
The head of the organization, which reportedly helped some Russians enter the US covertly, is Ofelia Hernández Salas. She's under arrest in Mexico and is awaiting extradition to the US.
Frequently, the cartels coerce US residents into helping them with their illegal immigration schemes. They are forced into becoming liaisons to facilitate the processing of documentation or they may have their IDs stolen to be used by the gangs. They also often become ransom targets.
Crisis24, a security form comprised of former CIA officers and soldiers, points out that all tourists should stay away from the border towns. Its latest Kidnapping Security Assessment Rating Map shows the entire border region offers an "extreme" possibility that visitors will be kidnapped.