Deutsche Bank Investment Banker Who Gambled Away Investment Funds Pleads Guilty
Posted on: September 20, 2023, 07:41h.
Last updated on: September 20, 2023, 12:42h.
An investment banker who previously worked for Deutsche Bank is facing prison time and a seven-figure fine. Rashawn Russell stole from investors for years through a fraudulent cryptocurrency-linked investment fund, using the money to gamble and to keep up his charade.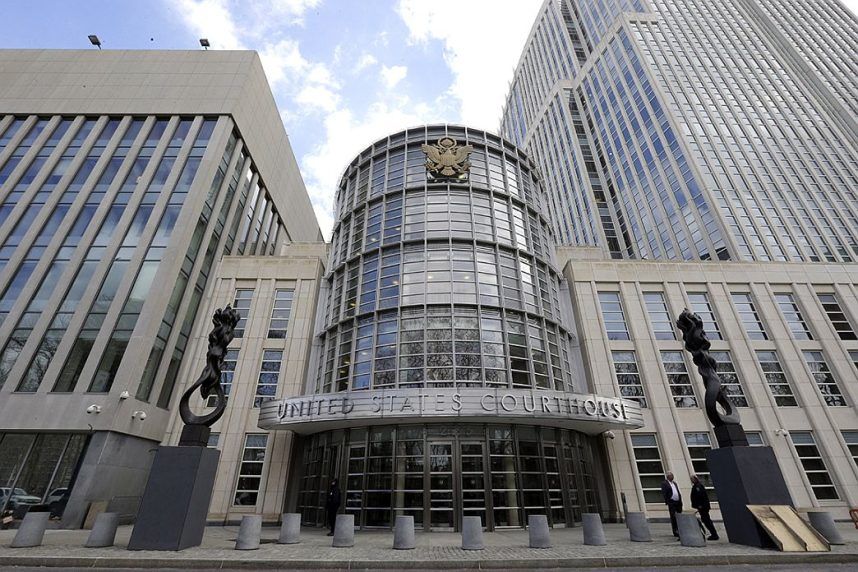 The case came to the front lines this past April, and Russell appeared in court this week, according to a Department of Justice (DOJ) notice. He faces charges of running a quasi-Ponzi scheme and investment scam, bilking more than a million dollars out of clients while working for Deutsche Bank.
As prosecutors continued to gather evidence, Russell initially tried to deny the allegations. He finally broke down, entering a guilty plea when he stepped into a courtroom on Tuesday.
The DOJ notice never mentions an affiliation between Russell and Deutsche Bank. However, his LinkedIn profile indicates that he was working for the financial institution during the time the fraud took place.
Lies and Deceit
Prosecutors charged Russell in April with misleading investors by promising guaranteed returns. He lured them to invest in a digital investment fund called the R3 Crypto Fund, but never used the money to make investments.
Russell had his clients send him their money through cryptocurrency and then used fake documents that appeared to demonstrate his high liquidity with the fund. Instead of investing the money the way his clients expected, Russell used it largely for personal purposes, including gambling and to repay previous investors. Between November 2020 and July 2022, he is said to have embezzled more than $1.5 million from 29 clients.
At the same time, he was also allegedly involved in a separate identity theft scheme that allowed him to apply for credit cards in other people's names. From September 2021 to this past June, he fraudulently secured more than 15 credit cards and "other access devices," according to the DOJ notice.
Russell is under fire not only criminally, but civilly, and could face up to 30 years in prison. He will also have to repay all of the money in addition to responding to a separate lawsuit by the Commodity Futures Trading Commission (CFTC).
Deutsche Bank doesn't face any allegations of wrongdoing in this particular case. It previously said in a statement that it has been willingly cooperating with law enforcement throughout the investigation.
Dedicated Plan to Defraud
Russell went to great lengths to both concoct and conduct his fraudulent scheme. He vehemently supported the fund as a worthy investment opportunity for investors while incessantly making baseless allegations at each stage of the process.
In his address to investors, he disclosed that the fund adhered to a three-month investment cycle, and  thus, couldn't consider fresh offers at the onset of each cycle. However, he assured the investors that when a cycle concluded, they would be able to either receive their returns or reinvest their capital into the next cycle.
The "cycle" process was solely intended to create a façade of procedural integrity and transparency in the venture. In reality, each investor was provided with conflicting time frames pertaining to how the fund was working.
Furthermore, he deceived investors by providing fraudulent evidence of income derived from the fund. Among the numerous instances highlighted in the CFTC's indictment, Russell was found displaying a screenshot showcasing an alarmed investor as he suddenly saw hundreds of thousands of dollars appear in his bank account.
During that particular time, Russell's combined balance in the trading accounts was less than $60K. Fifty thousand of this came from funds he had acquired from a single investor.
Russell, when investors tried to confront him on payouts, concocted numerous excuses in his defense. He either misplaced his phone, was sorting out the details with accountants, or had his accounts frozen because of large financial transactions.
They were all lies, though. He will now likely pay with jail time, and although he faces a restitution order, Russell likely won't be able to cover the debt.