Wirecard Fugitive Jan Marsalek 'Led Russian Spy Ring' in UK
Posted on: September 27, 2023, 05:29h.
Last updated on: September 28, 2023, 01:53h.
Wirecard's former chief operating officer, the fugitive Jan Marsalek, was an alleged spymaster who fed orders to five Bulgarian nationals accused in the UK of spying for Russia.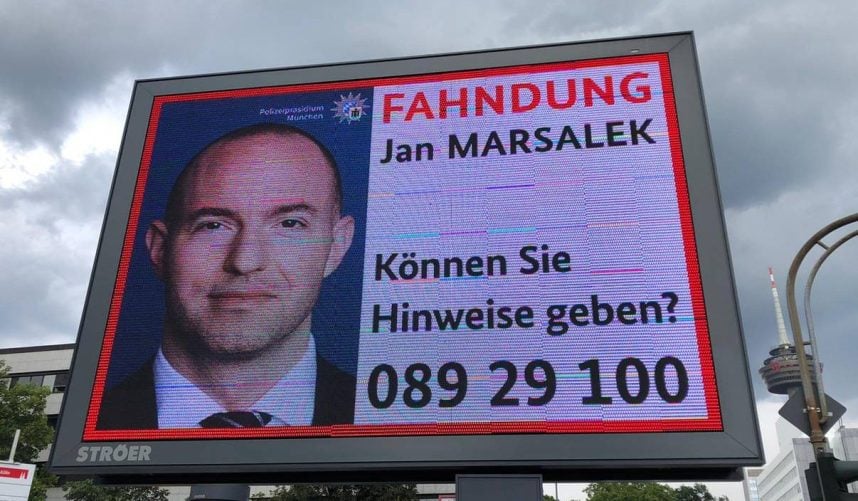 The extraordinary allegation was made by the Crown prosecutors in London's Westminster Magistrates' Court on Wednesday, where the five appeared by video link from separate prisons.
They are Orlin Roussev, 45, Bizer Dzhambazov, 41, Katrin Ivanova, 31, Ivan Stoyanov, 31, and Vanya Gaberova, 29.
All were arrested under the Official Secrets Act by counterterrorism police in February. All five are accused of undertaking surveillance activities for the purpose of assisting Russia to conduct hostile action against specific targets in the UK. The targets included potential abductions, according to prosecutors.
Gambling and Porn
Marsalek disappeared in the summer of 2020 amid accusations of fraud and false accounting at Wirecard that sparked Germany's "Fraud Trial of the Century."
The company that began life as a payment processor for online gambling and pornography websites in the 1990s grew into the leading light of the German fintech sector, with a $28 billion market cap. That was until a $2 billion hole appeared on its balance sheet.
Austrian national Marsalek is currently on trial in absentia in Munich on charges that include market manipulation and gang-related fraud.
German prosecutors claim Marsalek, former WireCard CEO Markus Braun and others cooked the books and invented bogus revenue streams to make a losing company appear profitable.
Marsalek fled Germany on June 23, 2020, days after Wirecard's collapse. He booked a flight to Manila, claiming he was going to look for the missing billions. But his trip proved to be a false trail.
Philippines authorities subsequently determined someone had forged immigration records in Manila to make it appear Marsalek had entered the country.
Instead, he is believed to have flown to Minsk, Belarus, and from there made his way to Moscow. He is reportedly hiding out under the supervision of the GRU, Russia's military intelligence.
Double Life
Western intelligence agencies discovered Marsalek, now one of the world's most wanted men, had been leading a double life. He made numerous short trips to Russia, using multiple passports, including a diplomatic passport, in the lead-up to Wirecard's demise.
British prosecutors claim Orlin Roussev, who is alleged to be the leader of the Bulgarian cell in the UK, received direct "tasking" from Marsalek.
The five, who include an amateur MMA fighter nicknamed "The Destroyer" and an award-winning beautician, were ordered to appear at the Old Bailey, London's Central Criminal Court, on October 13.
Marsalek has not yet been charged in the case.