Reno Sparks Nugget Fined $1 Million for Lax Money-Laundering Controls
Posted on: April 7, 2016, 12:58h.
Last updated on: April 7, 2016, 01:23h.
The Sparks Nugget in northern Nevada has been fined $1 million for "systematic and egregious" violation of its anti-money laundering (AML) laws, the Financial Crimes Enforcement Network (FinCEN) said this week.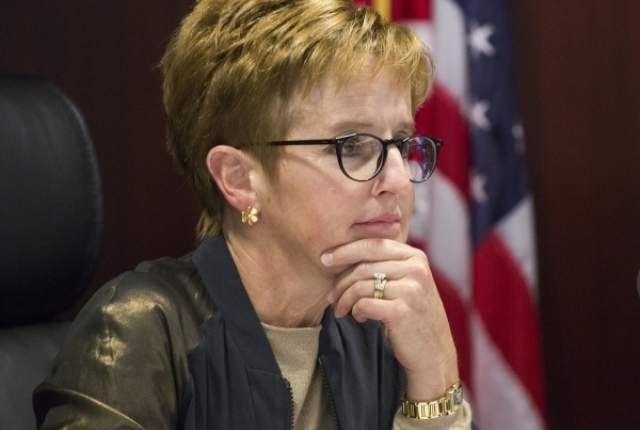 The violations occurred while the casino was under the management of former Nevada Gaming Commissioner Michonne Ascuaga, who was forced to resign from the commission board in February when news of investigation went public.
The Ascuaga family ran the Nugget for over 50 years, before it was sold to private investment group Wofhound Holdings in 2013. None of the investigation's findings relate to the management of the casino under its new owners.
Systematic Breakdown of Compliance
FinCEN, a branch of the Treasury Department, said that the Sparks Nugget willfully chose not to file Suspicious Activity Reports (SARs) and Currency Transaction Reports (CTRs), an oversight that was in violation of the anti-money laundering provisions of the Bank Secrecy Act (BSA).
The casino also instructed its compliance officer not to interact with the IRS' Bank Secrecy Act auditors, while a management committee established to determine whether to file SARs "never held a single meeting."
The government agency said that the Nugget was guilty of hundreds of bookkeeping violations and AML compliance failures. Since the passage of the BSA in 1970, and then the Money Laundering Control Act in 1986, all US financial institutions have been obligated to file a CTR to FinCEN for any transaction over $10,000, as well as to report any seemingly suspicious transactions.
BSA eliminated an individual's right to financial privacy by declaring that a financial institution would no longer be held liable for declaring financial transactions to the authorities.
"Sparks Nugget had a systemic breakdown in its compliance program," said FinCEN Director Jennifer Shasky Calvery in a statement. "Despite the fact that it hosted convicted embezzlers and had been repeatedly alerted to suspicious transactions by its own [BSA] compliance manager, Sparks saw no need to re-think its (AML) defenses."
Ascuaga-Wolfhound Case Dismissed
News of the FinCEN investigation first came to light in court documents in February, as part of judicial proceedings brought by the Ascuaga family against the new owners. The Ascuagas claimed they were owed $500,000 under the purchase and sale agreement of the Nugget to Wolfhound, but that case was dismissed by a judge this week, coincidentally on the same day that FinCEN made its announcement.
Ascuaga, who had been appointed to the Nevada Gaming Commission board by Governor Brian Sandoval ten months before her resignation, claimed she "did not purposely hold back information from the governor," whose office had been unaware of the investigation.
She was resigning, she said, "out of deep respect for the Nevada Gaming Commission and to not allow myself to become an unnecessary distraction from the important regulatory oversight work it does."