William Hill Tagged With Junk Rating, Negative Outlook by Moody's
Posted on: July 3, 2020, 09:53h.
Last updated on: July 3, 2020, 02:35h.
William Hill Plc (OTC:WIMHY), one of the largest UK-based bookmakers, was confirmed with a credit rating of Ba3 and a "negative" outlook by Moody's Investors Service following the research firm's periodic review of the gaming company's financials.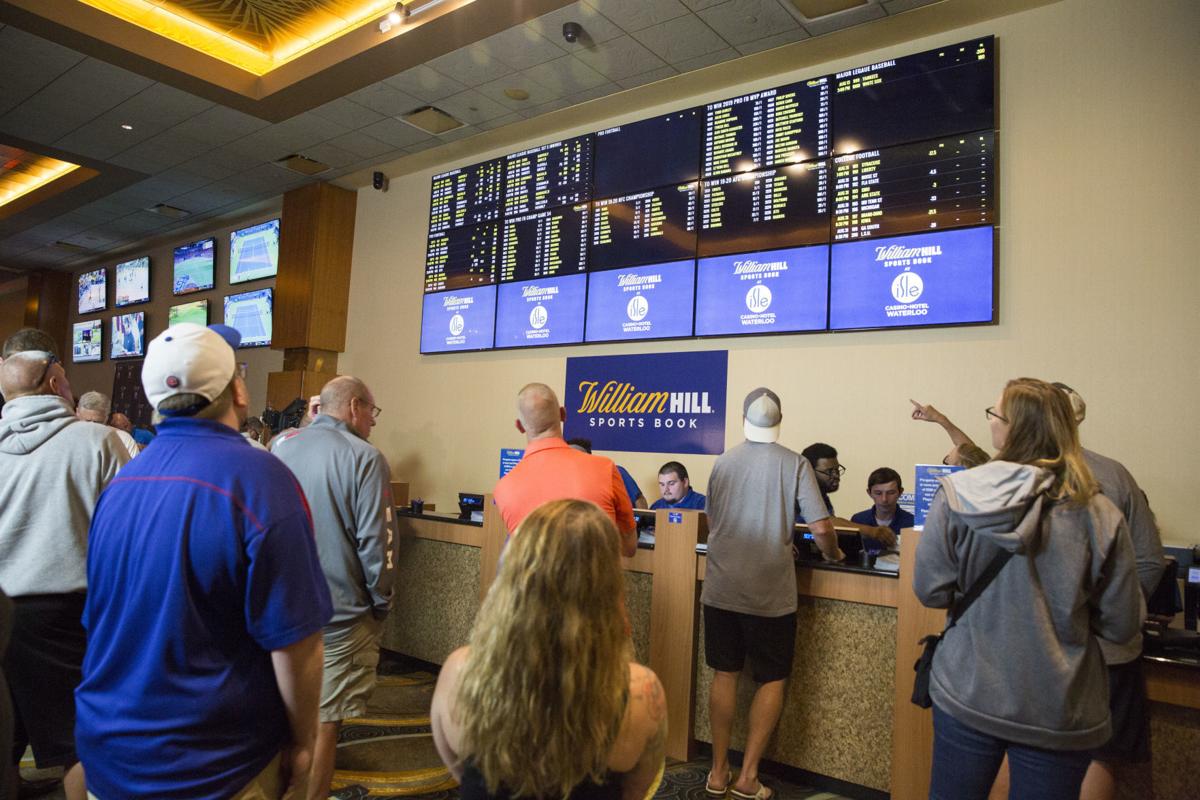 Bonds with one of the three Ba ratings have "speculative elements and are subject to substantial credit risk," according to Moody's. Negative outlooks imply shorter odds of further downgrades. But in the case of William Hill, that view pertains to the negative effects the coronavirus pandemic is having on European and US sportsbook operations.
The operator won some praise from Moody's for a recent share sale, which enables it to shore up its cash position, and moves to push out debt maturities.
"Today's rating confirmation reflects William Hill's significant improvement in liquidity profile due to (1) share placement generating additional unrestricted cash of $279.6 million, (2) covenant waiver and reset to ensure compliance with the company's revolving credit facility agreements, (3) expected VAT cash rebate of c. $249.6 million in Q3 2020, and (4) the first debt maturity is now 2023 following repayment of the $468.1 million notes due June 2020," said the ratings agency.
In April, Moody's dropped William Hill's credit rating two notches, citing cancellations and postponements of premier athletic competitions and leagues in Europe and the US because of COVID-19, among other factors.
Bad News/Good News Scenario
For now, William Hill and its UK-based peers remain heavily dependent on their home market for significant chunks of revenue and earnings before interest, taxes, depreciation and amortization (EBITDA). The lack of geographic diversity is viewed as risky by Moody's.
"William Hill's Ba3 rating is also constrained by (1) its limited geographic diversity, with the UK contributing 76% of net revenue in 2019, although this is reducing with the US expansion, and European expansion through the recent acquisition of Mr. Green & Co A.B. (MRG); (3) its mature land-based retail business which has reduced by around 30% and weakened its competitive position; (4) the volatility of sports results, and; (5) the ongoing risk of adverse regulatory change and tax increases, particularly in the UK," said the ratings agency.
On the plus side for William Hill, the Mr. Green deal gives the operator a runway to expand in Europe, and the company is boosting its footprint in the US, the world's fastest-growing sports wagering market. Analysts argue US exposure isn't accounted for in the stock prices of UK bookmakers, making the names attractive value ideas.
William Hill's online and retail exposure in the US should dramatically increase when Eldorado Resorts finalizes its takeover of Caesars Entertainment due to a long-standing agreement the British firm has with Eldorado.
How to Earn an Upgrade
With a credit rating deep into junk territory, William Hill faces higher financing costs than an investment-grade company, meaning there's ample motivation for the operator to reduce leverage and position itself for an upgrade.
It's a difficult, though not impossible task. Moody's notes William Hill could realize ratings stability as more marquee sports return, giving bettors a larger menu to consider. In the US, the NBA, NHL, and Major League Baseball (MLB) are scheduled to resume and commence play this month.
"Upward pressure on the ratings could occur if the company continues to diversify and increase its revenues outside the UK, and if (1) Moody's adjusted debt to EBITDA ratio is maintained sustainably below 3.5x; (2) Moody's adjusted retained cash flow to debt stays well above 10%, and; (3) the company generates consistent meaningful free cash flow," said the ratings agency.
Similar Guides On This Topic