William Hill Australia Mulls Four Takeover Bids From Sports Betting Rivals
Posted on: February 27, 2018, 09:30h.
Last updated on: February 27, 2018, 09:43h.
William Hill Australia is considering four takeover bids, according to the Australian Financial Review, and the winning proposal will be announced before the end of this week.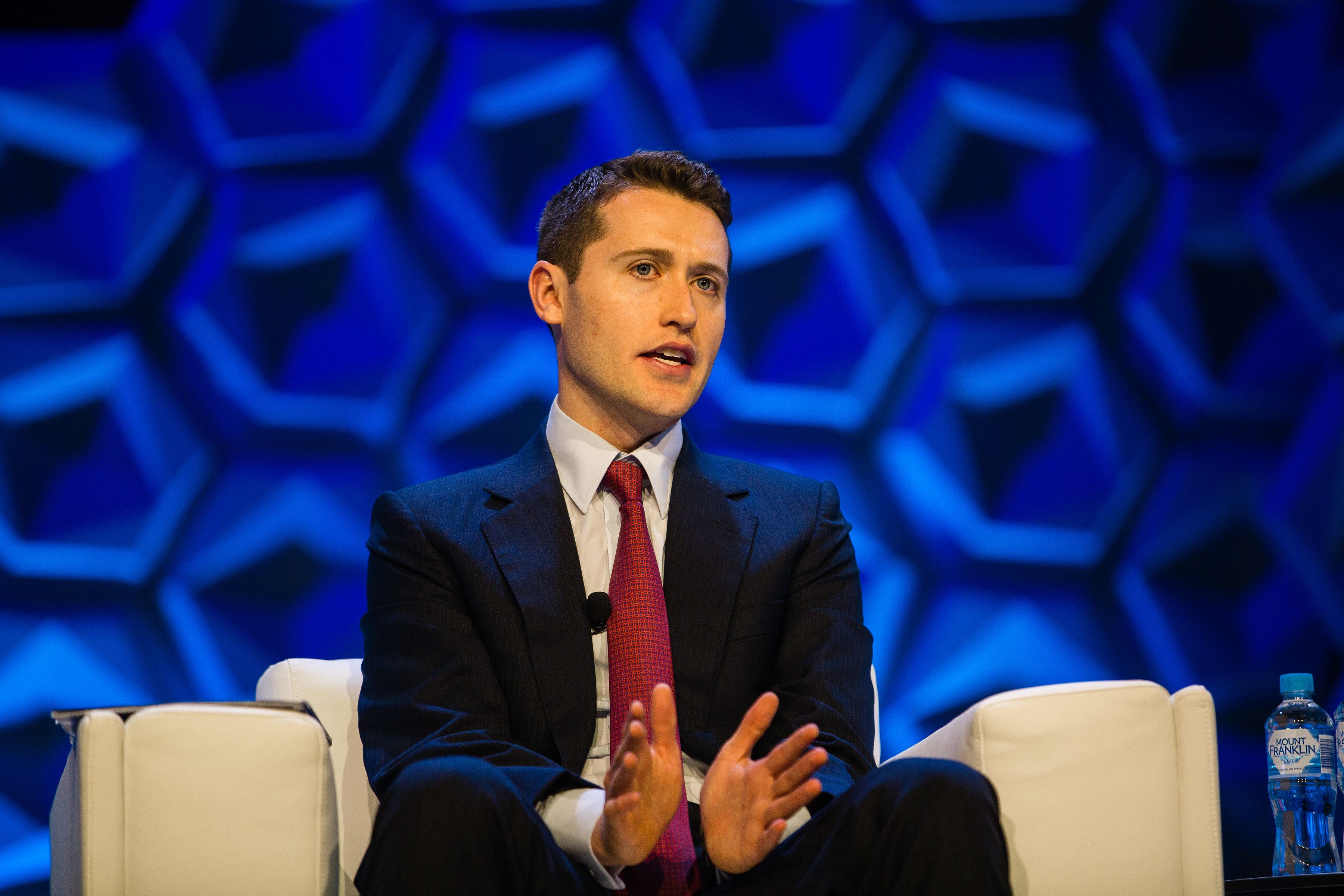 London-based William Hill wants to unload its Australian operating unit after a nationwide credit betting ban was recently implemented. William Hill CEO Philip Bowcock has said its Aussie business takes substantially more bets via credit than many of its competitors.
The reported offers for William Hill Australia are, not surprisingly, from some of its longtime foes. Bids on the table are from Paddy Power's Sportsbet, British oddsmakers Ladbrokes and bet365, and Australia's CrownBet.
The buyout proposals are rumored to be in the neighborhood of AUD$200 million ($157 million). Current William Hill Australia CEO Tom Waterhouse is expected to be retained by the winning suitor, as the 35-year-old has quickly become one of the biggest sports betting power players in Oz.
Impaired Reasoning
William Hill showed a $308.6 million loss on its Aussie business in 2017. However, that number is slightly misleading.
William Hill Australia actually turned a $24.5 million operating profit last year, but after the installation of the credit wagering embargo, the company reported a $333 million "impairment charge," an expense that is essentially a value reduction of the business that reduces net income.
Per Investopedia, an impairment charge is an "accounting principle that describes a permanent reduction in the value of a company's asset." Unlike other assets — machinery and equipment, for example, which depreciate over time — impairment charges are the result of a sudden market change.
The credit card betting ban was the reason for William Hill's impairment charge on its Australian business. Total handle fell 15 percent in the final six months of 2017, and the company believes more losses are to come.
In addition to barring gamblers from using credit cards to fund their sportsbook accounts, the ban also prohibits betting shops from lending money to customers. Along with new tax laws and advertising rules, Bowcock said last year that "Australia was a different place" now than when William Hill entered the country in 2013.
Consolidations Ahead
William Hill Australia's new owner will be just the latest sports betting acquisition in recent years. After completing a $2.8 billion merger in November 2016, the combined Ladbrokes Coral Group agreed to a takeover by GVC Holdings last December that could be worth as much as $5.35 billion.
Also in 2016, GVC won a bidding battle against 888 Holdings to acquire bwin.party for $1.7 billion. And that same year, Irish bookmaker Paddy Power and UK operator Betfair finalized their $8.5 billion merger.
The ongoing consolidations are forcing smaller bookshops to find partners in order to keep up.
William Hill's largest shareholder, Parvus Asset Management, has demanded the company seek out a buyer. Australian betting giants Tabcorp and Tatts Group also considered aligning in a deal that would have been valued at $11 billion.  However, the acquisition was blocked on monopoly concerns by the Australian Competition and Consumer Commission, their version of the FCC.
Financial services firm Davy's gaming analyst David Jennings recently told Bloomberg that further mergers and acquisitions within the industry should be expected.