Will North Carolina Legalize Commercial Casinos? Senate Leader Sets Odds at 50-50
Posted on: July 17, 2023, 01:01h.
Last updated on: July 17, 2023, 01:16h.
North Carolina Senate President Pro Tempore Phil Berger (R-Rockingham) has become increasingly optimistic about the chances of the Tar Heel State moving to legalize commercial casino gambling.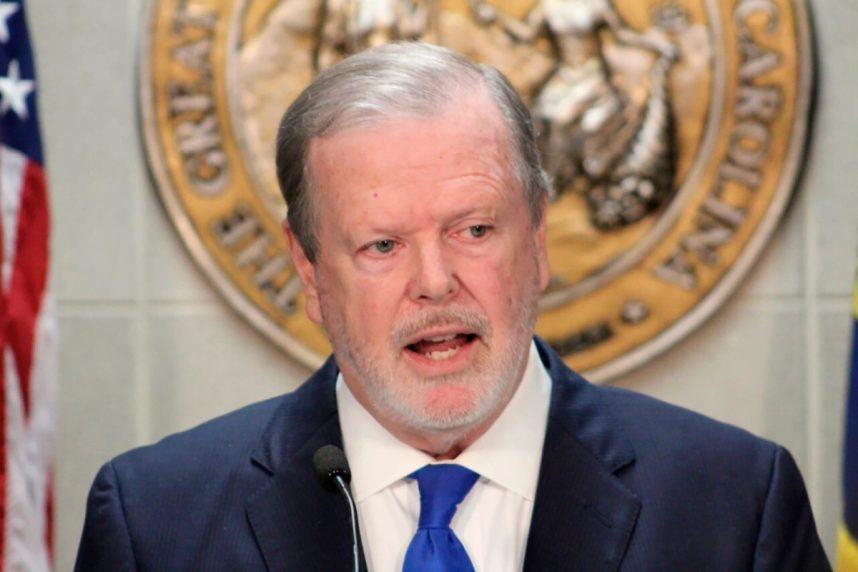 North Carolina lawmakers earlier this year passed their biggest expansion of gaming since the state lottery was authorized in 2005. The gaming measure, House Bill 347, was signed into law by Gov. Roy Cooper (D) last month.
HB347 creates up to 12 online sportsbook licenses, with each costing a $1 million upfront fee for a duration of five years. Licenses will be renewed every five years for another $1 million.
Licensed sportsbooks will direct 18% of their gross revenues to the state. The statute also allows for eight professional sports stadiums and venues to offer on-site sports betting.
North Carolina has historically been opposed to commercial gambling, with the lottery being the primary exception. But state lawmakers agreeing to allow wagering on sports could bring more gambling in the coming years, Berger believes.
Odds 'Better Than 50-50' 
The North Carolina General Assembly is debating a budget bill to fund the state government through June 2025. Responding to media inquiries about whether there might be more appetite for more gaming in the Raleigh capital, Berger set some rather strong odds of another gaming measure being passed this year.
North Carolina is home to three tribal casinos operated by two of its federally recognized tribes. Those casinos, Harrah's Cherokee, Harrah's Cherokee Valley River, and Catawba Two Kings Casino, are located in the western portion of the state.
Berger believes the recent liberalization of Las Vegas-style casinos in neighboring Virginia warrants a discussion in North Carolina to consider bringing similar gaming properties to the state. Caesars Entertainment recently opened a temporary casino in Danville, Va., just miles north of the North Carolina-Virginia border.
The casino giant is spending $650 million to construct a permanent integrated casino resort called Caesars Virginia that's expected to open late next year. Berger told the Associated Press that he recently visited the Danville casino and estimated that about 80% of the vehicles in the parking had North Carolina license plates.
Gaming is taking place on the border … that is pulling money out of North Carolina," Berger said.
Asked to set hypothetical odds on whether a commercial casino bill would advance this year, Berger put it "better than 50-50."
"It's a serious discussion," he stated.
Bargaining Chip
The General Assembly is struggling to find a consensus on how to best go about reducing income taxes. Lawmakers in the Republican-controlled Senate and House of Representatives want to lower taxes on residents but have their differences in how the state should rework its fiscal strategy.
Berger says legalizing commercial casinos would generate new tax revenue and make tax cuts easier. The Senate leader also says such investments would create thousands of new jobs and spur local economic activity.
Rep. Jason Saine (R-Lincoln) says it's easier to pass tax breaks when there's a potential new revenue stream on the table. But others say casinos prey on the vulnerable, and more gambling will lead to more societal problems.
"[Casinos would] just exacerbate all of the social problems that come along with gambling," commented John Rustin of the North Carolina Family Policy Council, a Judeo-Christian-based public policy group that's against commercial gambling.