North Carolina Casino Effort to Resume as 40 New State Lawmakers Begin 2023 Session
Posted on: January 25, 2023, 10:20h.
Last updated on: January 26, 2023, 01:50h.
North Carolina lawmakers commenced their regular session — informally the "long session" — in Raleigh on Wednesday. The long sessions are held in odd-numbered years and tend to be the assemblies when more controversial matters, such as gaming, are considered.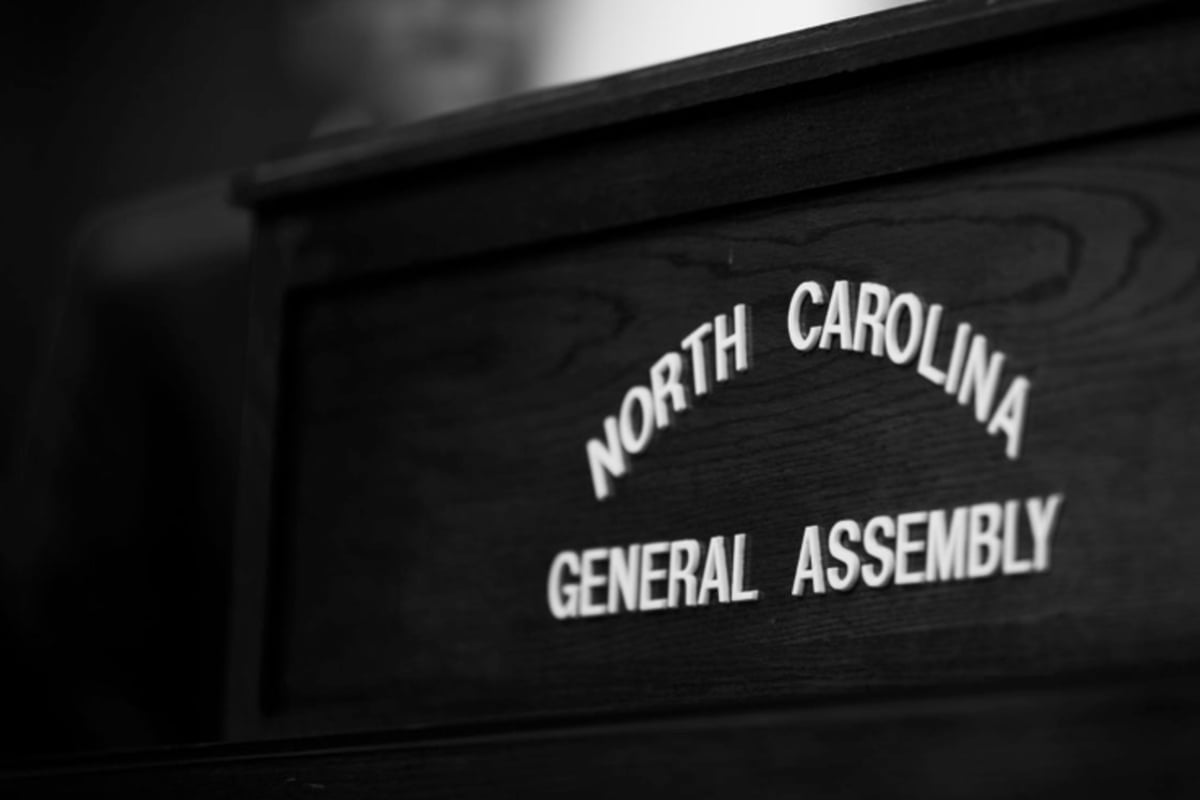 Gaming expansion efforts have been proposed to no avail in the capital in recent legislative years.
State lawmakers nearly legalized sports betting last year during the abbreviated short session. Senate Bill 688 gained favor in the Senate but died in the House of Representatives by just three votes.
The betting man might be smart to wager money against legislation allowing commercial casinos in the Tar Heel State to reach Gov. Roy Cooper's (D) desk this year. The state's legislative makeup for its 2023 session is considerably different than in prior years. The Senate has 12 new senators in the 50-seat chamber. The 120-member House has 28 new lawmakers.
The fresh faces, gaming advocates hope, will bring clear minds to the table and shorten the odds of casinos and/or sports betting being passed.
Sports Betting to Casinos
North Carolina is presently home only to tribal casinos.
The Eastern Band of Cherokee Indians owns Harrah's Cherokee Casino Resort and Harrah's Cherokee Valley River. Caesars Entertainment operates both casinos on behalf of the tribe. The properties are located in the southwestern part of the state.
The Catawba Nation opened Catawba Two Kings Casino in Kings Mountain, west of Charlotte, in 2021.
North Carolina's Republican-controlled legislature has opposed most forms of gambling for decades. North Carolina currently runs a lottery and permits nonprofits to conduct charitable gaming. That's along with the Class III tribal gaming compacts the state has with the tribes. Those allow the Cherokees and Catawbas to operate slot machines and table games on their sovereign lands.
North Carolina has no pari-mutuel wagering, iGaming, sports betting, racinos, or video gaming terminals. Former state Rep. John Ager (D-Buncombe) believes if the General Assembly first legalizes sports betting, which more than 30 states have done since 2018, casinos might find more backing.
"I think that if sports betting passes, that there'll be an effort to go to the next step," Ager told the Asheville Watchdog this week.
Getting the Ball Rolling
The General Assembly in 2019 commissioned Spectrum Gaming, a Pennsylvania-based gaming consultancy, to study how many commercial casinos North Carolina could support. The review concluded that as many as nine commercial gaming properties could be profitable.
Ager isn't sold that enough North Carolina lawmakers will get behind the Spectrum conclusion that nine casinos should complement the state's three tribal venues. But he says if the tide changes and gaming gains traction with lawmakers, anything is possible.
I just can't imagine North Carolina allowing nine casinos. But you know, these kinds of things have a life to them, and when you win a couple of preliminary rounds, maybe you could get there," Ager commented.
The Cherokees and Catawbas would be expected to heavily oppose efforts to bring commercial casinos to North Carolina. Under their Class III gaming compacts with the state, the tribes share just 6% of their monthly table game revenue with the state.