Will Aussies Ban Pokies? New Legal Challenge is Putting Money on It
Posted on: April 12, 2016, 07:32h.
Last updated on: April 13, 2016, 11:50h.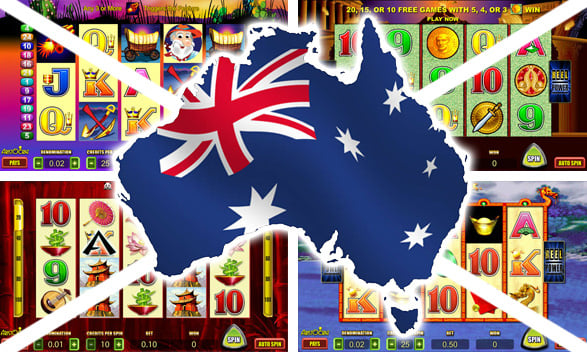 Australian poker machines ("pokies"), or slots, as they are known in the US, are a multi-billion-dollar industry. Did you know, for example, that there are five times more slot machines per capita in Australia than in America? Or that over the last 12 months, growth in gambling has outpaced the growth of the Australian economy by 100 percent.
Politicians, anti-gambling groups, religious organizations, etc., are deeply concerned about what they see as a gambling epidemic in the country. And maybe they should be.
Aussies spend more per head on gambling than any other country in the world, studies show; an extraordinary $1,179 in 2011-12. That's well over twice as much as is gambled per capita in the US and three times as much as in the UK.
Most of this goes on pokies. Australians lose around $11 billion annually on the machines, which constitutes almost two-thirds of the country's gambling yield. And curiously, while gambling spend is up these days, the proportion of the population actually engaging in gambling has fallen over the last 15 years, from 80 percent in 2000, to 68 percent in 2014.
Machines are Deceitful
With figures adjusted for inflation, and assuming these statistics are correct, which statistics rarely are, they can mean only one thing: fewer people are gambling but those who do are gambling harder. Worrying times.
But a new court case about to be brought by the Gambling Reform Alliance against an as-yet-unnamed pokies manufacturer will seek to establish that the machines violate consumer law because they are designed to deceive users and create addiction, the Australian Broadcasting Corporation (ABC) has discovered.
The ABC is already calling it a "landmark" case, which may be premature since it hasn't actually happened yet, and also, because it will have a hard time convincing the country's state and territorial governments that they should relinquish $5.5 billion they collectively receive in taxes every year.
No They're Not
Nevertheless Gambling Reform Alliance kingpin Geoff Lake is nothing if not bullish. "We wouldn't be taking action if we didn't think … there is a very high likelihood it will succeed," he told ABC.
"[Pokies] are designed to impact on the most vulnerable people, they're engineered specifically to get inside people's brains when they're going through a tough period," he added.
Lake claims he has a team of lawyers "analyzing slow-motion video of poker machines, and collating data on how often certain symbols appear," although they might be able to save some time by simply reading the payout odds that are freely available and laid down by gaming regulators as a stipulation of licensing. Usually around 80 percent, in case you're interested.
"Poker machine manufacturers and indeed poker machines are scrutinized heavily, that's just part of day-to-day life," said Ross Ferrar from the Gaming Technologies Alliance. "Any further scrutiny will be passed with flying colors, we are 100 percent confident of that."
The fight is on.