West Virginia Lottery Officials Begin Work on Mobile Casino Regulations, Seek Rollout Next Year
Posted on: December 26, 2019, 08:37h.
Last updated on: December 27, 2019, 09:05h.
West Virginia looks ready to become the fourth state in the country that will offer Internet-based casino gaming.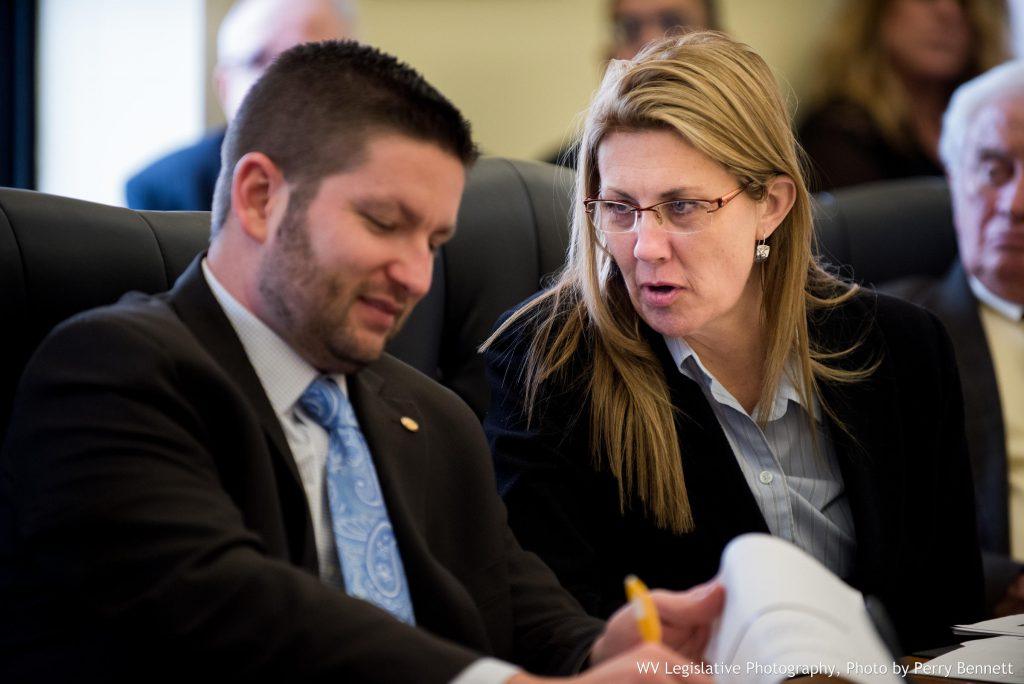 The West Virginia MetroNews Network reported Wednesday that officials from the state's lottery traveled to Pennsylvania recently to meet with their lottery colleagues from The Keystone State. West Virginia officials learned from their colleagues the platform used for sports betting can be used for online casino gaming.
The initial build-out of the iGaming system–they can almost take the new games, which will come in a suite and they can lay that right on top of a sports wagering-type of platform," West Virginia Lottery Director John Myers told WV MetroNews. "It's not going to be as labor intensive or to take as long to get out as sports wagering."
Currently, three of the five casinos in the state offer retail sportsbooks, with two of those casinos also offering sports betting through a mobile app. The other two casinos, run by Delaware North, have had their sportsbooks and mobile app unavailable since March. Delaware North is currently suing its former partner as a result of the shutdown.
Law Allows up to Five Online Casinos
The casinos interested in offering online casino gaming will need to pay a $250,000 application fee for a five-year license. The renewal fee for the licenses will be $100,000.
According to the law, which took effect in June, mobile casinos will be able to offer slot machines and table games. Like sports betting, online casino gaming will only be allowed within the state.
The law, sponsored by state Del. Jason Barrett (D-Berekley), gives the West Virginia Lottery Commission until July 1, 2020 to enact emergency regulations for online gaming. Myers expects the initial rules to be in place before then.
"The May to June time frame, so that will allow us, with the time that we're allotted, to get the permanent rule in place to get beyond the (2021) legislative session and file the permanent rule," Myers told WV MetroNews.
Randy Burnside, the public relations and drawing manager for the West Virginia Lottery, told Casino.org Thursday the launch of online casinos would happen sometime next year after the initial regulations were approved.
Currently, Delaware, New Jersey, and Pennsylvania allow online casino gaming.
Myers Expects Revenues Similar to Sports Betting
While the state law sets the tax rate for online casino gaming at 15 percent of adjusted gross revenue, Myers said he expects the total revenue to be close to what sports betting generates. The state taxes sports betting at 10 percent.
Through the week ending on Dec. 14, West Virginia's sportsbooks have handled nearly $129.6 million in bets for fiscal year 2020, which started on July 1. That's according to figures released by the state lottery. The sportsbooks have generated more than $12.3 million in revenue, which translates to $1.2 million in taxes.
Online sports betting has been operational in West Virginia since the end of August. In that time, FanDuel and DraftKings, the two mobile apps available in the state, have reported a handle of $49.9 million. The apps have accounted for nearly 76 percent of all sports bets placed in the state since late August.
DraftKings holds a 56.4 percent share of the West Virginia mobile sports betting market.