Valve Trying to Save Skin, as Gaming Company Begins Blocking Team Fortress Exchanges
Posted on: January 30, 2017, 01:00h.
Last updated on: January 30, 2017, 03:14h.
Valve is advising its player base to avoid using third-party websites that exchange skins, and while the gaming company has long held that position, the developer is recognizing the growing issue of buying and selling in-game items.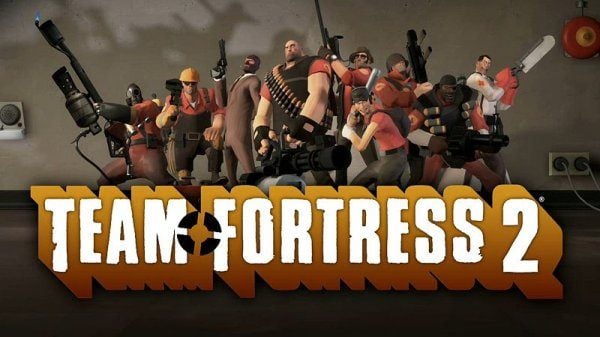 In a post published to its Team Fortress site, Valve says it "has no business relationship" with popular skin markets.
"Some gambling sites started leveraging TF2 (Team Fortress 2) items," the blog post states. "Today, we began the process of blocking TF2 gambling accounts . . . We recommend you don't trade with these sites."
TF2 is a team-based first-person shooter video game. It's played on consoles such as Xbox 360 and PlayStation 3, as well as Microsoft Windows.
According to Eilers & Krejcik Gaming and Narus Advisors, third-party websites are estimated to have sold $5 billion worth of skins in 2015. Though Valve operates exchanges for its most popular games, the vast majority of trading takes place through unaffiliated networks.
Skin in the Game
Founded by former Microsoft employees, Valve rose to fame with Half-Life, the company's first gaming product that debuted on PC back in 1998. The act of trading skins arose from Valve's most successful game to date, Counter-Strike: Global Offensive (CS:GO).
Today, the Washington-based creator, in addition to CS:GO, Half-Life and TF2, is responsible for such hits as Dota 2, Portal, Day of Defeat, and the Left 4 Dead series. And all of the games come with skins.
So what exactly is a skin? Skins are primarily in-game weapons that are acquired by gamers progressing through the storyline. With hundreds of thousands of players competing against one another online, the digital items have made their way onto online markets for sale.
Groups also wager skins before squaring off in online tournaments. That action has led to some observers claiming the video games are a form of internet gambling.
"Professional players, their managers, and teams' staff should under no circumstances gamble," Valve wrote in 2015 while first addressing the issue.
Ongoing Problem
Over the last decade, video games have transitioned from stand-alone consoles to the internet. And third-party operators quickly pounced on the opportunity to facilitate the exchange of weapons.
Valve isn't against the swapping of weaponries among its players, but wants it done on its regulated Stream platform. The company has recently taken steps to ban outside vendors from selling game items for currency, but a complete crackdown is no easy feat.
"In 2011, we added a feature to Steam that enabled users to trade in-game items as a way to make it easier for people to get the items they wanted in games featuring in-game economies," Valve wrote last summer. "Since then a number of gambling sites started leveraging the Steam trading system, and there's been some false assumptions about our involvement with these sites."
Unlike Steam's platform that simply sells weapons and features to players, other vendors allow users to unload their in-game arsenals to a market in exchange for cold hard cash.
"Steam does not have a system for turning in-game items into real currency," Valve concluded.
Similar Guides On This Topic