West Virginia Joins Multi-State Internet Gaming Agreement, Becomes Fifth State in Accord
Posted on: November 15, 2023, 05:57h.
Last updated on: November 15, 2023, 02:46h.
West Virginia on Tuesday became the fifth state to join the Multi-State Internet Gaming Agreement (MSIGA), an accord that allows states to share online poker player pools.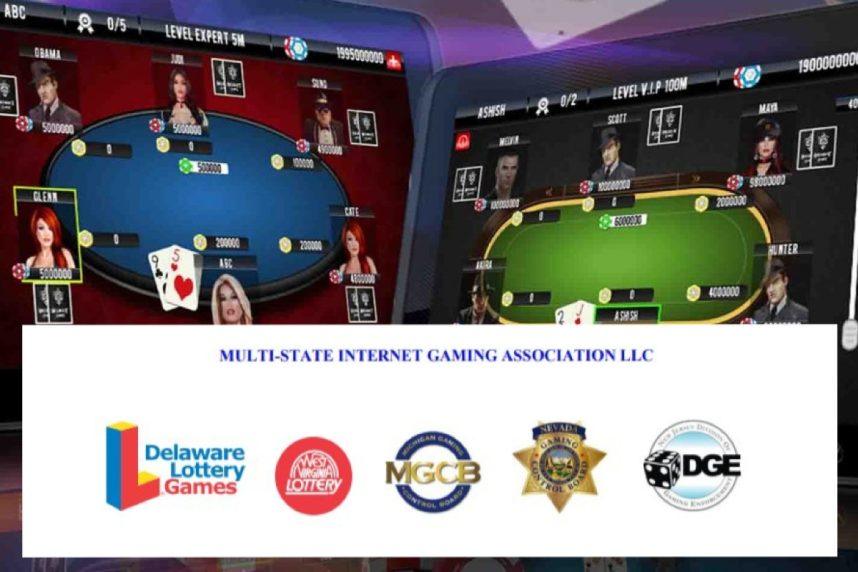 MSIGA is managed by the Multi-State Internet Gaming Association, a Delaware corporation, with its governance controlled by its member states. In a statement released on Tuesday, November 14, the association said West Virginia had joined the group to allow internet poker players in the Mountain State to sit at interactive tables with players in other participating states.
I am pleased that our West Virginia iGaming providers will now have the opportunity to offer multi-state poker to our players," said West Virginia Lottery Director John Myers. "This will greatly increase the potential pool of participants and thus allow our players to play for bigger winnings."
MSIGA includes West Virginia, Delaware, Michigan, Nevada, and New Jersey.
The sharing of poker pools online has been determined critical in states where such iGaming is allowed. In states with legal online poker but don't belong to MSIGA, with one such example being Pennsylvania, poker players often complain about having inadequate tables to play at.
By pooling players across state lines, the field is considerably larger and, therefore, can accommodate players seeking an online game around the clock.
Internet Poker Backstory
The MSIGA was formed through legislation passed in Nevada and Delaware in 2013. The measures formed the legal framework for the two states to share player liquidity across state lines.
The legislation was carefully crafted to not violate the Federal Wire Act. The 1961 federal law prohibits the interstate transmission of wire communications for betting or wagering purposes. The Wire Act was primarily intended to crack down on illegal sports betting networks.
Nevada and Delaware lawmakers used a Wire Act exclusion that allows for the interstate transmission of betting communications "from a State or foreign country in which such betting is legal" in both jurisdictions.
When interstate poker pooling went into effect in 2014, only Nevada, Delaware, and New Jersey had legalized online poker.
Nevada and Delaware, respectively ranked 33rd and 46th in population among the 50 states, desperately needed more players to support their online poker markets. New Jersey, the 11th most populated state, initially stayed out of the accord but finally joined MSIGA in 2017. Michigan joined last year.
West Virginia iGaming
West Virginia lawmakers authorized iGaming, inclusive of online slots, table games, and poker, in 2019. Gov. Jim Justice (R) allowed the measure to become law without his signature.
Justice made his fortune in the coal and agriculture industries. In 2009, he agreed to rescue the bankrupt Greenbrier, a historic resort in White Sulphur Springs. Justice paid just $20 million for the luxury property but took on roughly half a billion dollars in debt.
Justice's takeover of the resort, known for travelers "taking the waters," and the property's now-known underground bunker built to serve as an emergency shelter for the US Congress during the Cold War saved 650 jobs. In exchange for rescuing the iconic resort, Justice convinced county voters to pass a local referendum allowing casino gambling at the hotel. The Casino Club at The Greenbrier opened in 2010.
Most Read