West Virginia Greyhound Racing Faces Extinction as Bill to Cut Financial Support Gains Traction
Posted on: February 13, 2020, 02:30h.
Last updated on: February 14, 2020, 03:24h.
A bill that would eliminate financial support for West Virginia greyhound racing advanced to the state Senate floor this week. But not without heated debate in the Senate Finance Committee.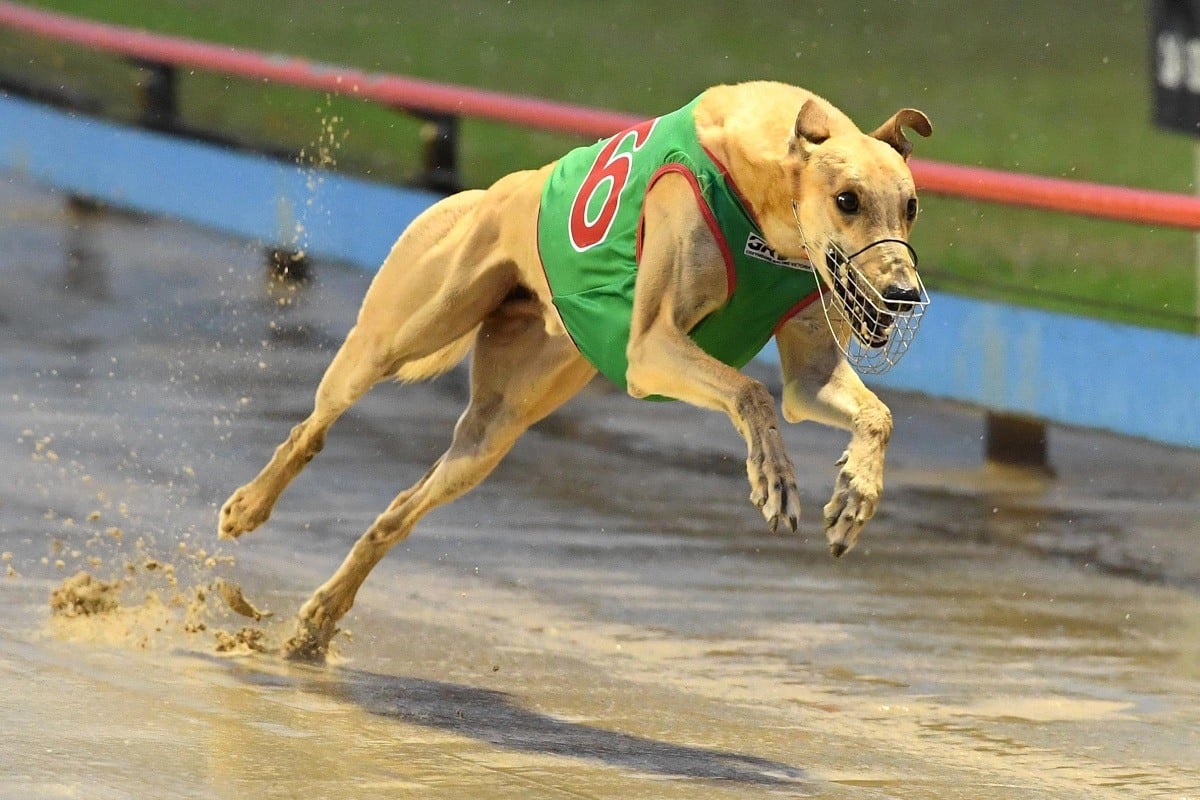 The proposed cancellation of state support would likely put an end to the sport in the state without going so far as to ban it outright.
Currently, two tracks offer greyhound racing in the Mountain State — Wheeling Island Hotel-Casino Racetrack and Mardi Gras Casino & Resort in Cross Lanes.
The industry gets $17 million a year from the West Virginia Greyhound Breeding Development Fund, money that Sen. Rollan Roberts (R-Raleigh) believes could be better spent.
He says greyhound racing is unpopular and unprofitable, and the funds — derived from casino taxes — could be diverted to schools or into improving infrastructure.
Florida Ban a Gamechanger?
The fund has been targeted by the legislature several times before. In 2017, a similar bill to Roberts' even landed on the desk of Governor Jim Justice. But the governor vetoed it over concerns that it would kill jobs. He said at the time he couldn't turn his back on "communities like Wheeling that benefit from dog racing."
Most objection to the bill in the Senate Finance came from lawmakers representing West Virginia's Northern Panhandle, which includes Wheeling Island.
"This is extremely concerning and disturbing, this whole bill," said Senator Mike Maroney, R-Marshall, as reported by The Charleston Gazette Mail. "It's embarrassing. I'm actually embarrassed to be part of the majority party when stuff like this comes up.
If there was a dog track in the Eastern Panhandle, we wouldn't be talking about his," he continued. "I promise you that."
Opponents of the bill argue that Florida's decision to ban greyhound racing will be West Virginia's gain. In November 2018, 69 percent of Floridians overwhelmingly chose to phase out races by the end of 2020.
The state had been the center of dog racing in America, home to 11 of 17 tracks nationwide. But with Florida gone next year, West Virginia will soon host a third of all tracks in the country.
The industry hopes this will result in an uptick in revenues for the two tracks and more tourism for the state, but only if the legislature is prepared to hold on a little longer.
Little Public Support
But like Floridians, most West Virginians oppose greyhound racing, according to a November 2019 poll by Mark Blankenship Enterprises. The survey found that an emphatic 81 percent of respondents opposed the "subsidies" for greyhound racing.
The industry is quick to point out that the greyhound fund is not a subsidy, because it comes not from taxpayers, but from money lost by gamblers. West Virginia's two dog tracks are also casinos and contribute 1.5 percent of all slot revenues to the fund.
Speaking to MetroNews last week, Gov. Justice indicated that he may have modified his stance since 2017, although he added he has yet to make up his mind on the issue.
"Where there's this much level of smoke, there's got to be fire somewhere. You look across the country, and there are so many tracks that have closed from the standpoint of the dogs. And the primary complaint has to be centered around the care for those animals and everything," Justice said.
"If, in fact, that is a legitimate issue, I don't want West Virginia to be the last harbor of dog racing," he added.