Virtual NBA Betting Game Oddly Resembles Pennsylvania Lottery Format 'Xpress Sports'
Posted on: June 19, 2019, 12:49h.
Last updated on: June 19, 2019, 12:53h.
The NBA and interactive gaming supplier Highlight Games announced this week an upcoming virtual betting format that will allow fans to place wagers on randomly simulated outcomes.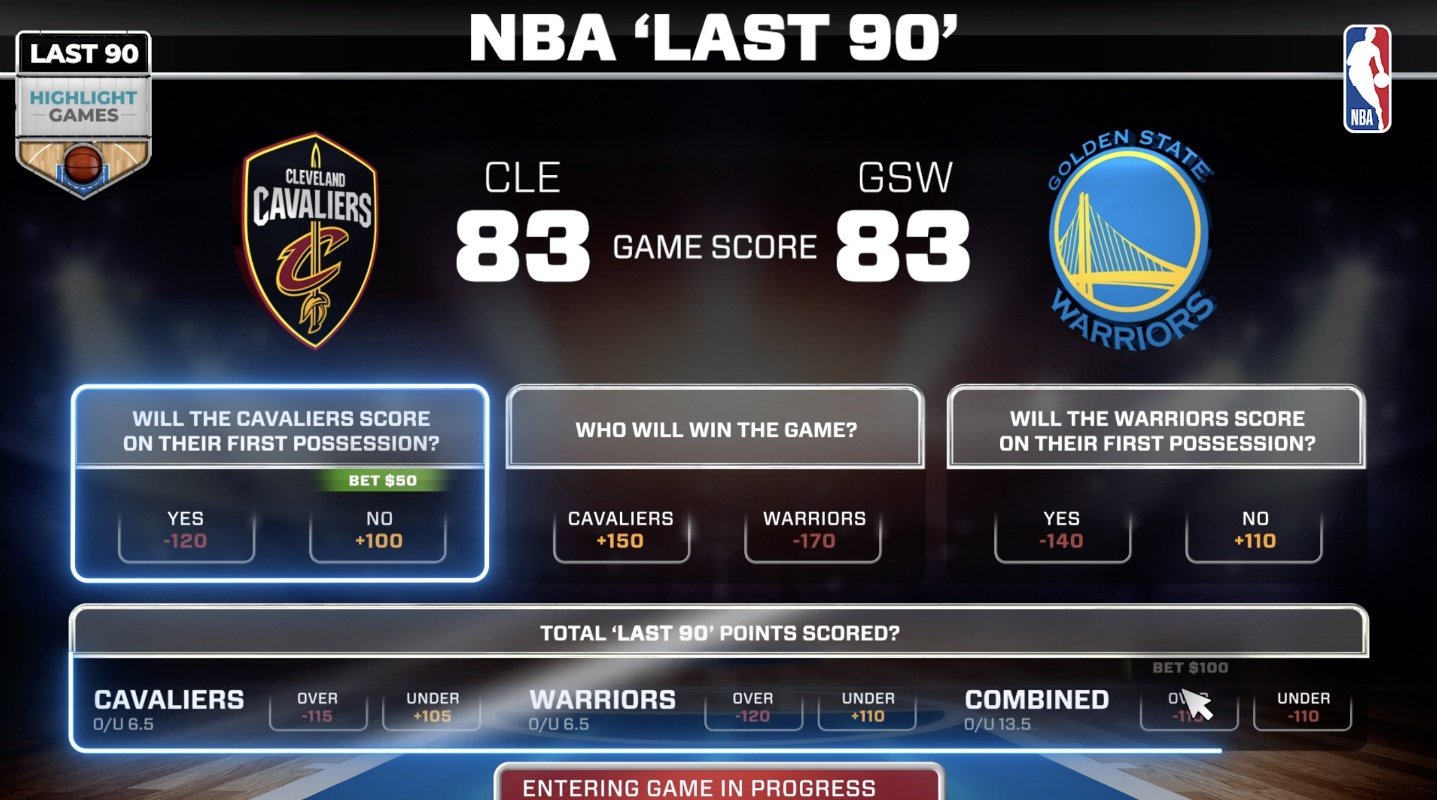 The pro basketball league says "NBA Last 90" will debut in the US and European gaming and lottery markets during the 2019-20 season.
"'NBA Last 90' will feature a vast archive of NBA highlights and footage from recent NBA seasons and will offer players a unique and compelling virtual sports gaming experience," a release explains.
Gamblers will have the ability to make bets on various outcomes. After the bets are placed, 90 seconds of real archival footage compiled together by a random number generator (RNG) will show the end of the game.
"Virtual sports betting is incredibly popular in regions around the world and we're looking forward to giving fans another innovative way to engage with the NBA," said Scott Kaufman-Ross, head of fantasy & gaming for the league. "With 'NBA Last 90,' Highlight Games has created a new spin on virtual sports basketball and delivered an authentic gaming experience utilizing real NBA content."
Lottery Clone?
The NBA's virtual sports betting development isn't exactly groundbreaking. In fact, it isn't much different than a Pennsylvania Lottery game where players make wagers on a simulated sports outcome.
The Pennsylvania Lottery's "Xpress Sports" allows players to make bets on a sports outcome that is determined via RNG. The lottery offers both football and car racing, and drawings are held every five minutes.
For football, players win if they correctly predict (guess) the result of the drive (touchdown run, touchdown pass, turnover, or field goal), and on the specific play.
In "NBA Last 90," bettors can take odds on a series of propositions including which team will score first, the over/under on the total points scored, and which team will win.
The only major difference between the two games is that "NBA Last 90" will show the outcome with real live footage, while "Xpress Sports" uses animated simulations.
Slot Machine Sports Betting
There's no such thing as a professional lottery or slot machine player, but when it comes to a successful sports bettor, there's plenty of skill involved. Though the odds are almost always in the house's favor, those well-versed in sports betting who can identify potential attractive lines can make a career out of the gambling activity.
James Holzhauer's recent run on "Jeopardy!" gave much credence to the notion that there's plenty of talent involved with successful sports betting. But when it comes to "NBA Last 90" and "Xpress Sports," there is nothing involved but pure luck.
Pennsylvania casinos have expressed opposition to the state-run lottery offering the sports format.
"The games essentially have the same backbone as a slot machine; an outcome that is determined by a random number generator with animated graphics and computer operations used to provide a visual depiction of that outcome," the Pennsylvania Casino Gaming Coalition told the state last summer.