Virginia Town Passes Casino Resolution, Councilman Says It's City's 'Amazon'
Posted on: January 7, 2019, 09:57h.
Last updated on: January 7, 2019, 10:44h.
The Virginia town of Danville has joined two other jurisdictions in passing a city council resolution that supports state legislation to authorize casinos.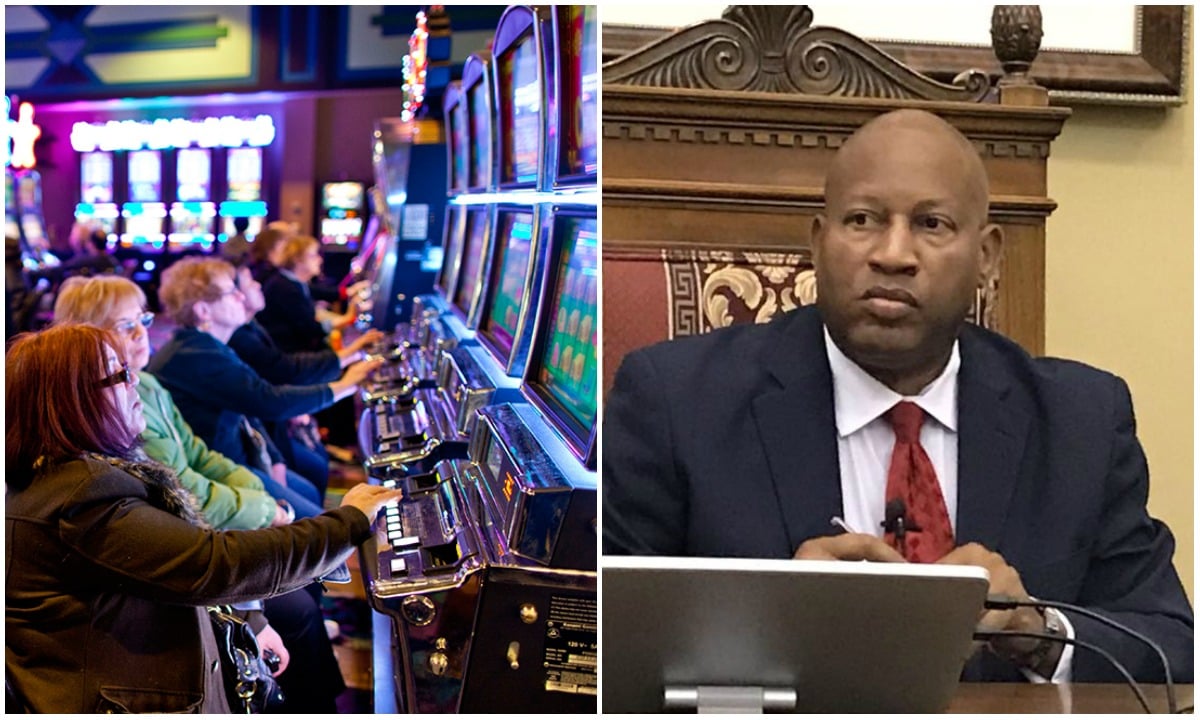 The Danville City Council voted unanimously on the resolution. It doesn't specifically authorize gambling, but simply states that if the Virginia General Assembly passes such legislation and Governor Ralph Northam (D) signs the bill, Danville residents would be presented a local referendum to allow a casino in their hometown.
"There is so much misinformation out there," Mayor Alonzo Jones said. "If this passes the General Assembly, then all people who are registered voters will get an opportunity to cast their vote either 'yah' or 'nay.'"
Councilmember Gary Miller hopes Danville residents lend their support to allow a gaming venue to be built.
This is Danville's Amazon," Miller declared, citing an estimated 7,000 jobs the casino would bring.
An economic study commissioned by the Danville City Council found that a full-scale casino resort would drive more than $1 billion into the local economy over the next decade. Located just north of the Virginia-North Carolina border, Danville is home to 42,000 residents.
Virginia is for Gamblers
Virginia has been historically opposed to casinos and gambling. The Old Dominion is one of just 10 states that doesn't have commercial or tribal casinos, but there's a growing appetite to change that.
Lawmakers signed off last year on allowing the new owners of the Colonial Downs racetrack to incorporate historical horse racing machines. The controversial terminals have been compared to slot machines.
The Pamunkey Indian Tribe, Virginia's first and only federally recognized Native American group, is planning a $700 million casino resort in Norfolk. But the 1,200-room hotel resort will only become reality with a ratified gaming compact with the state that allows the casino to offer Class III games (slots and tables).
The liberalization of sports betting on the federal level has also fueled gaming talks in the Richmond capital. Full-fledged sports wagering is already up and running in the nearby states of Delaware, New Jersey, Pennsylvania, and West Virginia.
Several state politicians have said it's time for Virginia to stop losing out on valuable tax revenue that has been flowing to casinos in neighboring states for years.
Towns Bet on Gambling
Danville isn't alone in Virginia in expressing interest in bringing a casino to town. City councils in Bristol and Portsmouth have passed similar casino resolutions.
Bristol has already received a commercial casino proposal. Virginia businessmen Jim McGlothlin and Clyde Stacy want to build a $50 million gaming venue inside the vacant Bristol Mall.
Ron Jones, a spokesman for the project, says the casino will be just one aspect of the destination.
This will be a family-friendly resort with lots of amenities and attractions that appeal to the entire family," Jones said in November. "We want to be clear that none of this will be possible until we get the General Assembly's blessing and the project is approved by Bristol, Virginia, voters."
The Virginia General Assembly convenes on Wednesday, and is expected to quickly take up sports betting and casino measures. A recent poll found that 63 percent of Virginians supports legalizing sports betting, 64 percent back the Pamunkey plan, and 58 percent believe commercial casinos should be permitted.
Similar Guides On This Topic