Virginia Skill Gaming Machines Should Remain Inside Small Businesses, Group Says
Posted on: August 16, 2023, 10:17h.
Last updated on: August 16, 2023, 11:46h.
The legality of Virginia skill gaming machines remains tied up in state courts. But a newly formed coalition says it will lobby state lawmakers in Richmond to assure the critical revenue the slot-like terminals provide small businesses persists.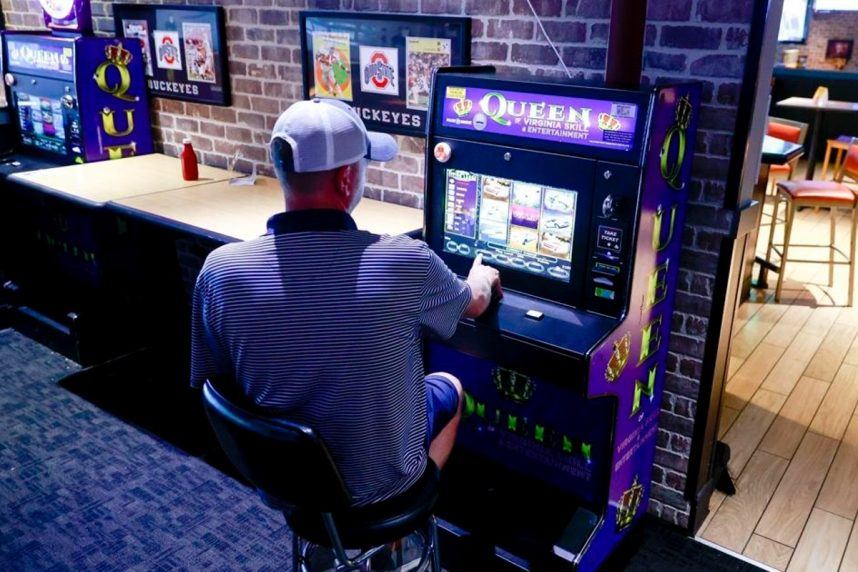 A new group called the Virginia Merchants and Amusements Coalition (VAMAC) says its mission is simple — to advocate for small businesses to have the right to incorporate skill gaming machines.
Our purpose is really simple. The small business owners who have skill games would like to keep them," said VAMAC President Rich Kelly. "We want to reach out to state legislators and say, 'Hey, we want the skill games to continue.' They have been an integral part of our recovery from COVID-19 and they have not damaged the community."
There are many opponents to the controversial machines that look, sound, and operate similarly to a Las Vegas slot machine. They differ in that the player must identify a winning payline. A traditional slot automatically tells the player whether the spin won or lost.
Opponents to Virginia skill gaming include the state lottery and the commercial casino industry. Those groups say skill gaming poaches play and reduces critical tax dollars that the highly regulated and taxed lottery and casino gaming industries pay.
Skill Gaming Saga
Virginia lawmakers temporarily legalized certain skill gaming machines in order to help small businesses offset some of their financial losses during the pandemic.
During the temporary authorization, small businesses could pay the state $1,200 per month per skill gaming machine. Only certain titles were allowed, with Queen of Virginia among the most popular brands. Pace-O-Matic (POM), a Georgia-based gaming manufacturer, is behind the title, and has unsuccessfully lobbied state lawmakers to legalize its products permanently.
The temporary skill gaming authorization expired on July 1, 2021. A lawsuit was brought against the state by Sadler Brothers Oil, which operates 13 gas and diesel truck stops, many of which offer skill gaming machines. That led to Greensville County Circuit Court Judge Louis Lerner issuing an injunction in the machines' favor.
Lerner's injunction prohibits law enforcement from seizing skill gaming machines that were included in the state's temporary authorization until the legal challenge plays out. The lawsuit is dragging slowly because state Rep. Bill Stanley (R-Franklin) is representing Sadler Brothers in the matter.
Since Stanley is an elected state lawmaker, Lerner delayed the Sadler Brothers lawsuit until November 2. That's when the General Assembly is expected to have wrapped its 2023 legislative session.
A bill introduced to the House of Delegates seeking to permanently legalize skill gaming machines died earlier this year after the statute failed to muster enough support.
Untaxed, Unregulated
Opponents of Virginia skill gaming say the machines bring gambling to all parts of the commonwealth with no consumer protections or tax benefit. Revenue from the terminals is shared between the host business, machine manufacturer, and route distributor. Small businesses say they keep about 40% of the win.
Skill gaming machines aren't regulated for fair play, and often feature payout rates far below the slots that are regulated inside Virginia casinos. Skill gaming opponents also claim underage people and individuals with gambling problems have easy access to gambling.
Proponents say they're willing to share some of the revenue via tax. They also contend that the games don't negatively impact casinos.
"Casinos are totally different from a couple of skill games inside a 7-Eleven or in the back of a restaurant," Kelly opined.