Vietnamese Billionaire Trinh Van Quyet Wants to Cash In on Country's Casino Boom
Posted on: March 21, 2017, 03:00h.
Last updated on: March 21, 2017, 11:56h.
Trinh Van Quyet is betting $2 billion that the Vietnam government's new legalization allowing locals to gamble will pay off big.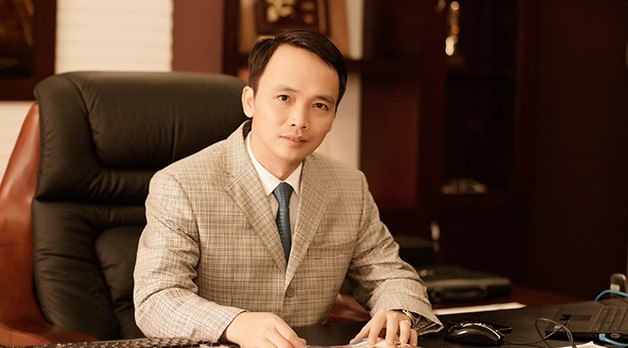 The company he co-founded, FLC Faros Van Don, announced plans to build a $2 billion casino resort located in the Van Don Special Economic Zone located on two spots  on the islands of Ngoc Vung and Van Canh.
The nearly 10,000-acre development would include a casino, five-star hotel, a convention center and a golf course.
Though the new law consists of a three-year trial period in two casinos, the lawyer believes the regime will make the legislation permanent.
Keeping Locals Home
It seems like a safe wager on his part. The country has grappled with budget deficits and Prime Minister Nguyen Xuan Phuc proposed new decrees that would soften the strict regulations, and they are seeing results.
Last year The Southern Lottery Council, which comprises lottery companies in 21 provinces, pulled in almost $3 billion, up about 200 percent from 2007.
The culture embraces the activity and was leaving home to do it, traveling to countries such as Macau and Singapore. It is estimated they lose $800 million a year. If citizens are going to gamble, lawmakers argue, they preferred they did so here.
There are stipulations, however. In addition to the pilot program, residents would have to show proof they make more than $440 per month. The average salary is $2,200 annually. The law would be reevaluated after the three years.
Bullish on Building
Those conditions aren't discouraging corporations from trying to cash in on the new economy. A wave of interest from local and international companies has crashed onto the scene.
Las Vegas Sands Chairman Sheldon Adelson is one such gaming tycoon who wants to have a presence here. The billionaire has made several visits to Vietnam with members of his development team. He has considered a resort in Ho Chi Minh City and Hanoi for the last several years.
Two companies from Hong Kong are backing a $4 billion project in Quang Nam, along the coast in a popular tourist area.
Phuc appears to be more and more open to the concept and has hinted that gaming could be the future of the country.
Similar Guides On This Topic