Sheldon Adelson's Las Vegas Sands Prepared to Spend $10 Billion in Japan, Asian Market Seen as Potential Cash Cow
Posted on: February 21, 2017, 06:47h.
Last updated on: February 21, 2017, 09:55h.
Sheldon Adelson and his Las Vegas Sands (LVS) casino empire says they're ready to invest up to $10 billion on building a resort in Japan, should the country legalize the market.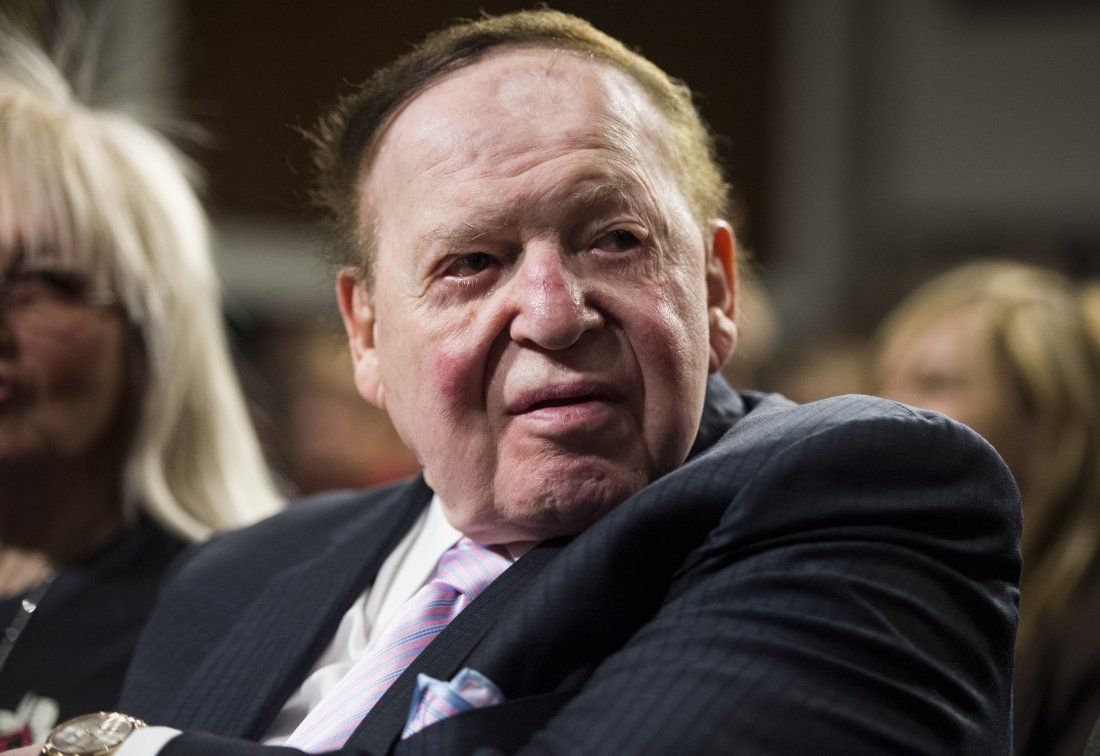 LVS is known for its famed Venetian and Palazzo properties on the Las Vegas Strip, but the company is much more heavily invested in China through Macau. The $2.7 billion Parisian opened last fall, marking Adelson's fourth casino resort in the special administrative region.
The billionaire, worth an estimated $30 billion, was one of President Donald Trump's largest campaign contributors, and is also invested in Singapore with the Marina Bay Sands. With construction costs on that property reaching $8 billion, it's being touted as the world's most expensive standalone casino property. But Adelson says should the Japanese gaming market open up, he might top that massive figure.
Talking this week in Tokyo about his company's bid to enter Japan, Adelson said, "It would be at least what we paid in Singapore. But it could be as much as $10 billion."
Japan's steps to legalize commercial gambling come as a result of Prime Minister Shinzo Abe and his Liberal Democratic Party's goal of increasing tourism. In 2014, the PM opined that casino resorts are the best way "to attract people from around the world."
Tipping His Hand
In mid-December, the Japanese government passed the Integrated Resorts Promotion bill, a piece of legislation that essentially paved the way to end the prohibition on commercial full-fledged gambling. With over 127 million people and one of the strongest economies on the planet, US-based gambling powers, as well as other global gaming operators, quickly expressed their intentions to move in once a legislative green light is issued.
Wynn Resorts, MGM Resorts, the Hard Rock, and Golden Nugget brands, as well as Australia's Crown Resorts, and Malaysia's Genting Group have all publicly expressed interest.
The problem is that Japan is expected to only approve two casino resort licenses when the country's parliament comes to terms on the promotion bill's regulatory framework. And that will leave the majority of interested parties on the sidelines.
"It's the ultimate of business opportunities," Adelson explained. "Singapore was a warm-up to this."
Adelson's comments might improve his pitch to Japan's casino approval committee, as it shows the billionaire's financial willingness to invest heavily in the country.
Eager Investment, Massive Potential
Japan is seen as the holy grail of gambling for good reason. Though there are varying economic forecasts on the potential market, CLSA, a brokerage and investment firm that focuses on Asian markets, said recently that just two integrated resorts could produce as much as $10 billion in annual revenue.
Other analysts believe $10 billion is on the conservative end. Union Gaming, an investment bank focused on global gaming that has offices in Hong Kong and Macau, feels $40 billion could flow through Japanese casinos each year.
Over the next 12 months, Japan's government will come to terms on how the projected casinos will be taxed, and those regulations will certainly impact the market's overall attractiveness. Should things progress in a timely manner, analysts believe the first multibillion-dollar casino resort could open by 2024.