Vermont Legalizes Sports Betting 
Posted on: June 15, 2023, 11:19h.
Last updated on: June 15, 2023, 11:19h.
Vermont Gov. Phil Scott (R) this week signed legislation making Vermont the latest state in the US to legalize online sports betting.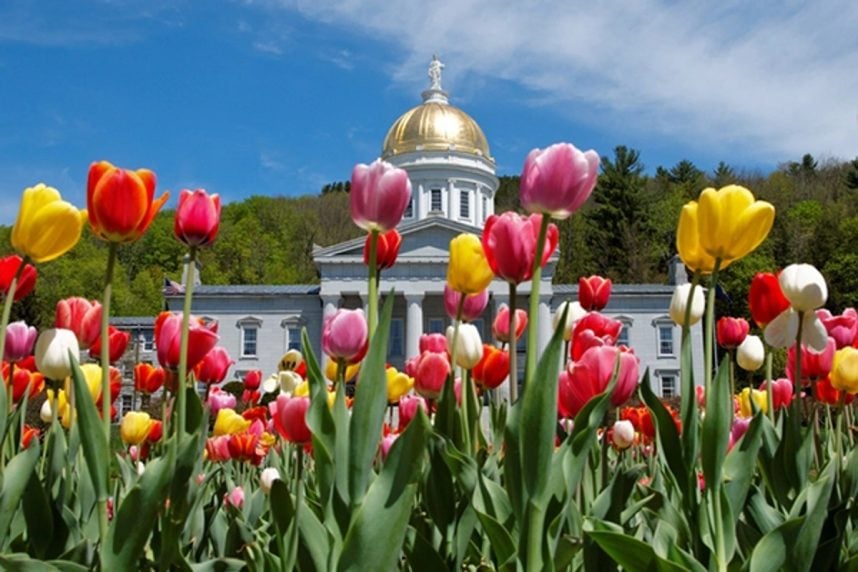 The Republican governor has been a longtime supporter of letting Vermonters wager on sports, and he cheered the state legislature's bipartisan accomplishment.
"I first proposed Vermont legalize sports betting several years ago and I'm happy the Legislature has come to an agreement, as well," Scott said in a statement.
The new law is the first major expansion of gambling in the state since the Vermont Lottery was implemented in 1977. All of Vermont's neighbors, New York, Massachusetts, and New Hampshire, are among the more than 30 states to allow online sports betting. Access to sports betting also is available just across the Canadian border in Quebec.
Legalizing sports betting in the state allows Vermont to capture revenue that would otherwise go across state borders or to illegal operators.
"We know many Vermonters already participate in the marketplace and bringing it above board provides important resources and consumer protections," the governor said in his statement.
Online Only Wagering
Sports betting will be entirely online, as there are no commercial or tribal casinos in the Green Mountain State. Wagers will be taken on most professional and collegiate sports, except for regular-season games involving Vermont-based universities. Bettors will have to be 21 or older to participate.
The new law allows for up to six online sportsbook platforms. Approved participants will pay a $550K annual fee and will be able to renew their licenses every three years at a cost of $110K.
20% Tax
Sportsbooks will send 20% of their gross sports betting revenue to the state, the same tax level applied in neighboring Massachusetts. Some of the money collected by the state will go to a new Sports Wagering Enterprise Fund to address problem gambling issues, fund regulatory costs, and establish a self-exclusion program.
Budget analysts estimate that sports wagering could eventually net the state up to $10 million per year, depending on the level of interest from betting platforms.
January Launch Expected
Online wagering is expected to begin by January, once the Vermont Liquor and Lottery Department implements regulations to administer the new law.
The lottery agency has been charged with determining operators' suitability to operate and regulating how sports betting is advertised within the state, among other issues. Eligible operators will be required to submit a responsible gaming plan outlining how they will provide resources to potential problem gamblers, set betting limits and implement self-exclusion programs.
The legislation doesn't set a cap on advertising spending, but Lottery Commissioner Wendy Knight has said her agency will draft rules to ensure sportsbooks don't advertise excessively. Regulators will specifically be looking to bar advertisements on programs aimed at people under the age of 21.