Vermont Sports Betting Study Committee Recommends Legalization
Posted on: December 15, 2022, 11:44h.
Last updated on: December 15, 2022, 01:06h.
Vermont's 2022 Sports Betting Study Committee believes legalizing and regulating gambling on sports is in the state's best interest. The study committee thinks the expanded gambling would generate new tax revenue and create new jobs, while also protecting consumers who are currently participating via offshore sportsbooks and underground bookies.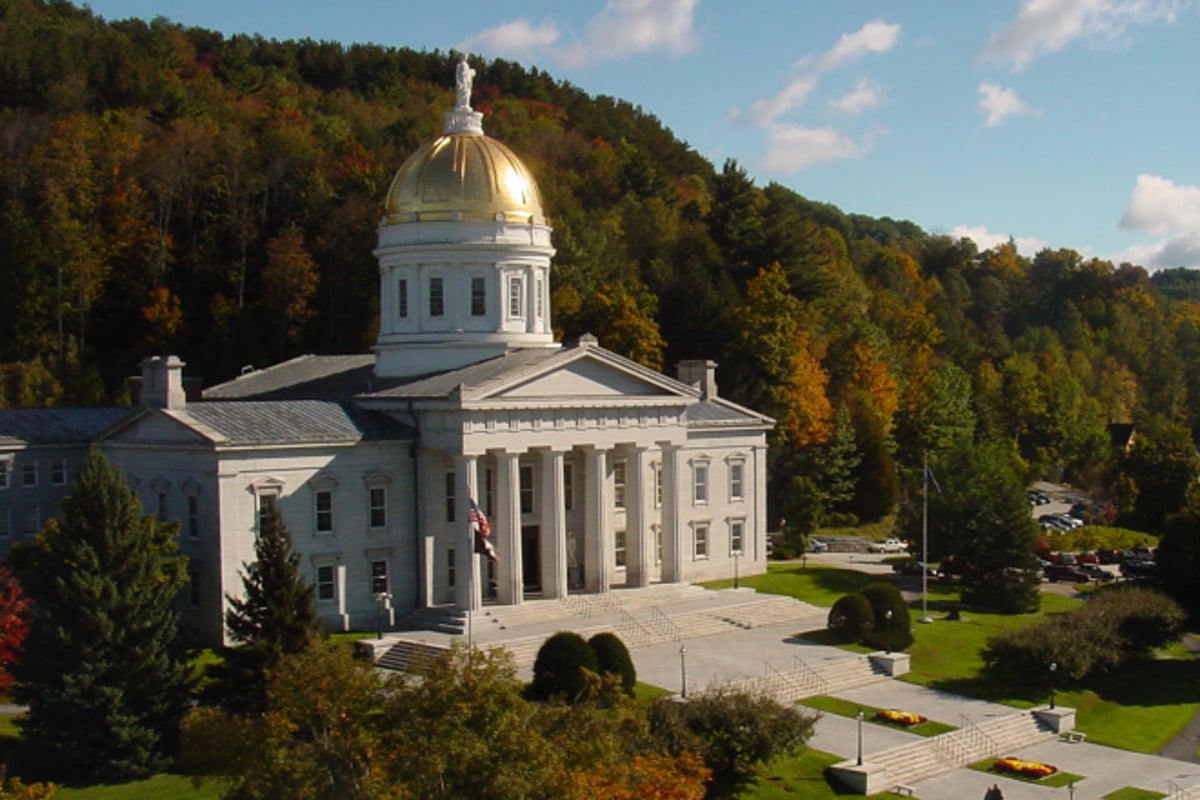 Since its first meeting on Aug. 30, 2022, the sports betting committee has been investigating the merits of Vermont joining more than 30 other states in the country that have passed laws to regulate gambling on sports. The nine-member committee included designees for the state attorney general's office, liquor and lottery board, tax department, and secretary of state and commerce offices. Four state Senate and House lawmakers additionally served on the committee.
Given the widespread participation in sports betting, the General Assembly finds that careful examination of whether and how best to regulate sports betting in Vermont and protect Vermonters involved in sports betting is necessary," the General Assembly said in its forming of the Sports Betting Study Committee through Act No. 183.
After months of review, the committee this week issued its final report to the General Assembly. The document encourages state lawmakers to pass legislation to regulate and tax sports betting.
Recommendations Made
The 2022 Sports Betting Study made six recommendations to the Vermont General Assembly. The committee advised that the state's Department of Liquor and Lottery become Vermont's sports betting governing body.
The sports betting committee additionally recommended that such gambling be permitted both online and in person. Since Vermont doesn't have any commercial or tribal casinos, nor any pari-mutuel wagering facilities or racinos, it's unclear where such retail operations might take place.
The committee also called on the state to hold a competitive bidding process to issue a total of six sports betting licenses.
The committee recommended that any sports betting bill require that sportsbook operators share a certain percentage of their gross revenues with the state, and a portion of those proceeds be directed to a responsible gaming program overseen by the state.
Each of Vermont's three bordering states — New York, Massachusetts, and New Hampshire — has legalized sports betting.
More Time Needed
Come May 2023, it will be five years since the US Supreme Court said states could determine their own laws on sports betting. But Vermont leaders say they need more time before deciding on whether to move legislation forward to regulate sports wagering.
I need to see a lot more data and have a better understanding of what we can do to make it safe and have really strong guardrails," Democratic House Speaker Jill Krowinski told the Associated Press following the legislature's receiving of the committee report.
Vermont last expanded gaming in 1976 with the formation of its state-run lottery. The state is one of only six states that today does not have legal commercial or tribal casinos, racinos, iGaming, pari-mutuel wagering, or sports betting.