Vermont Sports Betting Bill Passes Legislature, January Debut Targeted
Posted on: May 9, 2023, 11:46h.
Last updated on: May 9, 2023, 12:56h.
Sports betting is expected to soon become legal in the Green Mountain State. That's after lawmakers in Montpelier, Vt. signed off on House Bill 127 on Tuesday, an act relating to sports wagering.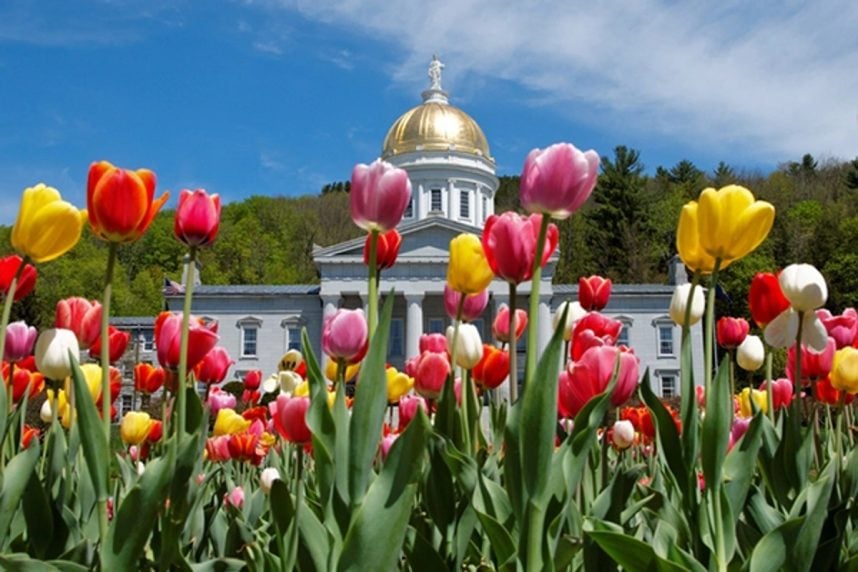 HB127 was introduced to the state House in January by a bipartisan collation of representatives. The measure passed the chamber by a House vote in March.
The sports betting bill underwent numerous amendments while in the Senate before the bill passed the Legislature's upper chamber last Thursday. House lawmakers subsequently approved the vast changes this morning.
Vermont Gov. Phil Scott (R) has repeatedly voiced his support for bringing legal sports gambling to the state. His and other supporters' reasoning is that such betting is already legal in all of Vermont's bordering states, including New York, New Hampshire, and Massachusetts.
HB127 seeks to keep sports betting revenue inside Vermont instead of having state residents travel to nearby states to place their sports bets. Online sports betting is regulated in each of the three border states, and is also available in neighboring Quebec.
Sports Betting Details
Vermont's sports betting bill, after its Senate adjustments and pending Scott's signature, authorizes up to six online sportsbook platforms. Vermont doesn't have any commercial or tribal casinos, and as a result, the state's first major expansion of gambling since the Vermont Lottery was formed in 1977 will live entirely online.
HB127 mandates that sportsbooks deemed suitable for licensure in the state pay a $550K fee upon approval. After three years, annual renewals will cost $110K. Sportsbooks will additionally need to share 20% of their gross sports betting revenue with the state. The money will be allocated to a newly formed Sports Wagering Enterprise Fund.
The first $250K received by the Sports Wagering Enterprise Fund each year is to be allocated to the Vermont Department of Health to establish and administer a problem gambling program. The next $550K will go to the Department of Liquor and Lottery to cover regulatory costs. The next $100K received by the Sports Wagering Enterprise Fund will be directed to the Vermont Agency of Digital Services to establish a self-exclusion program that the act requires.
Most professional sports, including the NFL, MLB, NBA, and NHL, are permissible games for the forthcoming sportsbooks. Most college sports are, too, with the exception being that college games involving state-based schools are prohibited. The bill provides exceptions for tournaments such as March Madness.
January Launch
With Vermont's sports betting bill on its way to Scott's desk, and the governor expected to sign the measure into law, gaming analysts believe online bets could begin as soon as January 2024. But before the first sportsbook commences operations online, the Vermont Liquor and Lottery must write the state's governing relations as dictated by HB127.
In the more than 30 other states that have already legalized and launched online sports betting, it has taken regulators about six to 12 months to finalize regulations, review applications, issue licenses, and test operations for compliance.