Vermont Lawmakers Try Sports Betting Again, Bill Would Authorize Six Online Operators
Posted on: February 20, 2021, 02:48h.
Last updated on: February 22, 2021, 02:43h.
The same Vermont lawmakers who unsuccessfully tried to legalize sports betting last year are back at it. Sen. Dick Sears (D-Bennington) led the sports betting effort in 2020. He was joined by Sens. Christopher Pearson (Progressive-Chittenden), Michael Sirotkin (D-Chittenden), and Richard Westman (D-Lamoille).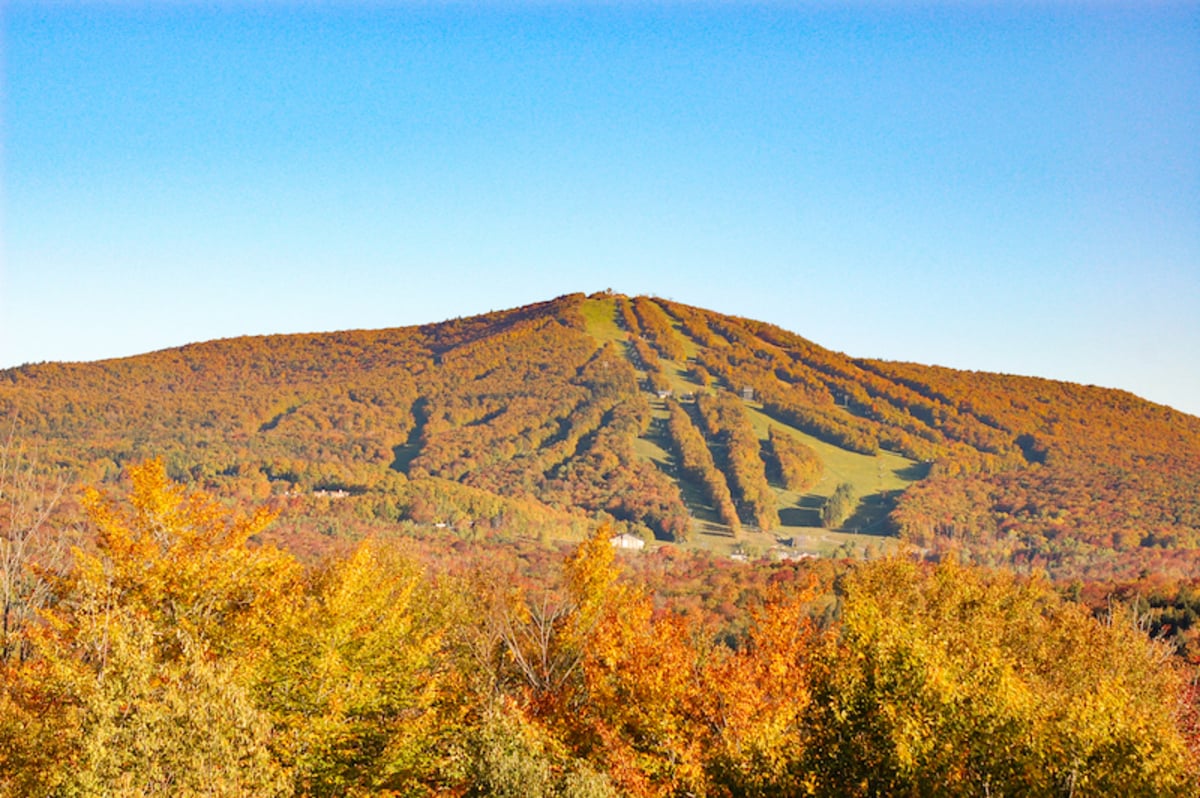 The four are again urging the Vermont General Assembly to consider legalizing sports betting. S.77, recently introduced by Sears and cosponsored by the three others, is predominantly a shell bill. The legislation would task the Vermont Department of Liquor and Lottery with determining specifics should the state move to legalize sports gambling.
Here are the few conditions that the legislation would mandate. S.77 directs the Vermont Lottery to oversee sports betting. Anyone age 18 and older would be allowed to bet on professional and collegiate sports. However, odds on games involving Vermont colleges would be prohibited.
As many as six mobile sports betting licenses would be approved.
Sports Betting Benefits
In an op-ed published earlier this month in the Brattleboro Reformer, Sears touts several reasons as to why Vermont should join the 25 other states that have already passed sports betting laws.
He says the gambling activity is currently nearby in New Hampshire, New York, and Rhode Island. And Massachusetts, Maine, and Connecticut are considering it, too.
Along with an estimated $3 million annually in tax revenue, Sears says legal sports betting would protect consumers. Sears says research conducted by Oxford Economics revealed that nearly 140,000 Vermonters wager around $300 million in illegal online sports bets each year.
"These illegal offshore sports betting operations are so sophisticated, some Vermonters have been using them for years, completely unaware that these sites are operating illegally," Sears wrote.
"The bill will create safeguards for Vermonters that are currently nonexistent in the thriving illegal market, including the promotion of responsible gaming and ability to exclude oneself or limit wagers and time spent on betting sites," Sears continued. "Our framework will also ensure there is a rigorous age verification process — one with a proven track record in other states — to prevent minors from placing bets"
Opposition Voices Stance
Vermont certainly isn't known as a pro-gaming state. It has no commercial or tribal casinos, nor pari-mutuel betting or online gambling. Some want to keep it that way.
Sen. Anthony Pollina (Progressive-Washington) favors imposing an income tax surcharge on the state's wealthiest residents to generate new revenue.
"Keep in mind that the wealthiest five percent of Vermonters this year are saving $237 million on the federal income tax," Pollina told Vermont Edition this week. "We could ask those people to pay their fair share and we could find other ways to raise revenue for the state, rather than go towards betting and lottery systems, which I think tend to prey upon low- and moderate-income people."
There will be much more discussion on the potential impacts — both good and bad — of legalizing sports betting in Vermont. Sears' bill has been moved to the Senate Committee on Economic Development, Housing, and General Affairs.
Most Read