Steve Wynn Baffled by Millennials and Nightclubs, Delays Wynn Boston Harbor to 2019
Posted on: June 9, 2016, 01:47h.
Last updated on: June 10, 2016, 02:04h.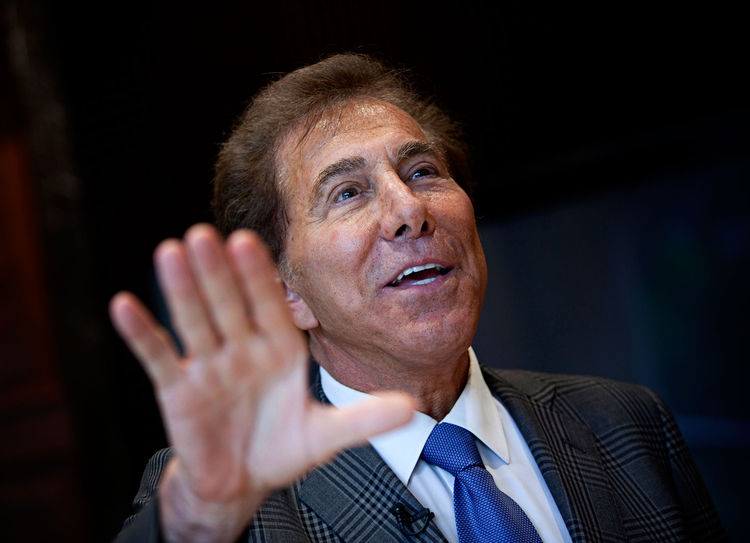 Steve Wynn is a tad perplexed on why millennials spend more time in his nightclubs than on his casino floors, but the 74-year-old billionaire says he has no qualms in profiting off their late-night escapades.
Delivering the opening keynote on June 7 at the 16th International Conference on Gambling & Risk Taking at the Mirage in Las Vegas, Wynn covered an array of topics ranging from millennials to his planned resort in Massachusetts.
The biggest takeaway was Wynn's distaste of nightclubs.
Wynn told attendees that sometimes he walks into nightclubs and asks himself, "Either we have attracted every moron in the world, or there's something about the sound that allows normal people to check their human sensibilities at the door."
Of course, Wynn is an expert in giving guests what they want, which is why his resorts understandably feature the latest modern-day nightlife amenities. In Vegas, Wynn's XS Nightclub and Surrender Nightclub are two of the most popular venues on the Strip.
"Gaming is a passive activity. The driver of our business is the non-casino activity," Wynn revealed.
Wynn Boston Beaned
On the east coast, Wynn's resort in Boston continues to face legal opposition from neighboring Somerville Mayor Joseph Curtatone (D). The mayor is challenging the environmental permit issued to the $2 billion resort by the Massachusetts Department of Environmental Protection (DEP).
Curtatone says he's concerned the additional traffic will create dangerous levels of pollution in addition to adding more congestion to the already bottlenecked area. Critics, none more outspoken than Wynn himself, claim the mayor is simply after more money from the casino company.
Regardless, construction has been halted on the Wynn Everett, now officially known as the Wynn Boston Harbor even though it technically doesn't reside on the harbor but across the Mystic River via Alford Street. The DEP is expected to soon rule on whether the resort's permit needs amending.
"We have positive expectations about the appeal . . . because that agency reviews its own decisions," Wynn said.
Originally slated to open in 2018, Wynn recently said that the venue needs "34 months from July" before it can open. That would put the grand opening back to May 2019.
No Clubbing in Boston
Wynn Boston Harbor will unsurprisingly feature plenty of non-casino options catering to various demographics. In addition to the casino and five restaurants, the resort will come with "The Shops at Wynn," a retail extravaganza featuring many of the world's most esteemed fashion designers and jewelers.
Wynn Boston will also feature a spa and hope to attract both businesses and weddings to its expansive convention space.
What one won't find at the $2 billion facility is a nightclub.
Last October, Wynn scrapped plans for nightlife entertainment due to local alcohol laws. Massachusetts prevents all bars and clubs from operating past 2 am, a time when Wynn says the millennials are just getting started.
"In Las Vegas, you can keep the bars open all night," Wynn Everett President Robert DeSalvio said last fall. "Here you can't. We fairly quickly came to the understanding it was not in the cards."