Las Vegas Exec Who Subsidized Gambling with $1.5 Billion Ponzi Scheme Guilty of Fraud
Posted on: November 29, 2018, 10:47h.
Last updated on: November 29, 2018, 10:47h.
A Las Vegas CEO who funded a luxury gambling lifestyle through a $1.5 billion Ponzi scheme was found guilty of fraud and money laundering by a jury in Nevada on Tuesday.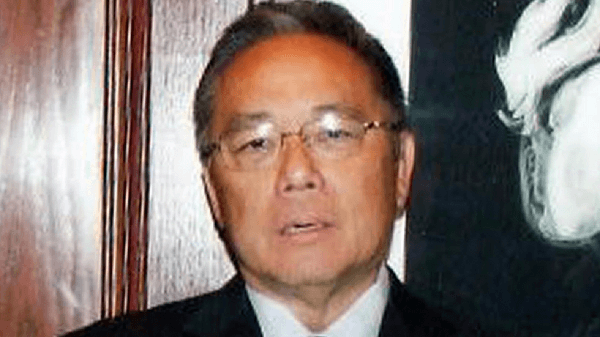 Japanese-American Edwin Fujinaga, 72, bilked thousands of mainly Japanese citizens into investing into his company MRI International. Investors believed they were plowing their money into a firm that purchased unpaid medical accounts from health care providers at knock-down prices before collecting payments from insurance companies.
They were hoodwinked by glossy brochures and marketing campaigns in leading business magazines that promised 6 to 9.6 percent returns in Japanese yen and 6.5 to 10.3 percent in US dollars over two to five years.
For Japanese savers frustrated by years of domestic baseline interest rates, it was a tempting offer. But it was all a sham. Despite its impressive Las Vegas headquarters and a sales office in Tokyo, MRI was nothing more than a classic Ponzi scheme.
Scheme Implodes
According to prosecutors, Fujinaga spent less than two percent of the funds he took from over 10,000 investors on buying medical accounts. And like all Ponzi schemes, this one came crashing down.
In April 2012, Japan's Securities and Exchange Surveillance Commission cancelled MRI International's asset management license and began an investigation into the company. In July 2013, the Tokyo District Court seized assets in Japan worth approximately $3 million.
In September 2013, the US Securities and Exchange Commission sued MRI accusing it of operating "an extensive and egregious Ponzi scheme." In 2015, the company was ordered to pay more than $580 million to resolve the civil case.
8,000 Victims 
Several months later, Fujinaga and two other MRI executives were arrested by the FBI. A federal indictment accused them of owing around 8,000 investors $1.5 billion (after 2,000 early investors had been paid) and of using the money to "subsidize their gambling" habits and for other personal expenses.
"[Fujinaga] used the balance of investors' funds for impermissible business and lavish personal expenses, such as a private jet; a mansion on a Las Vegas golf course; real estate in Beverly Hills, California wine country, and Hawaii; and luxury cars from Bentley, McLaren, and Bugatti," said the DOJ on Wednesday.
Fujinaga's trial before Chief Judge Gloria Navarro of the US District Court for the District of Nevada lasted five weeks. The jury took less than three hours to find the defendant guilty of eight counts of mail fraud, nine counts of wire fraud, and three counts of money laundering. He will be sentenced on March 9 next year.