Amateur Sports Betting Ban Could Be Part of Blumenthal Student-Athlete Bill
Posted on: December 20, 2019, 02:09h.
Last updated on: December 21, 2019, 02:45h.
The topic of betting on college and other amateur sports made its way into a Washington, DC panel discussion this week. A consultant and former University of Texas athletics administrator mentioned that US Sen. Richard Blumenthal is working on a sports betting bill that would protect student-athletes from becoming targets of exploitation.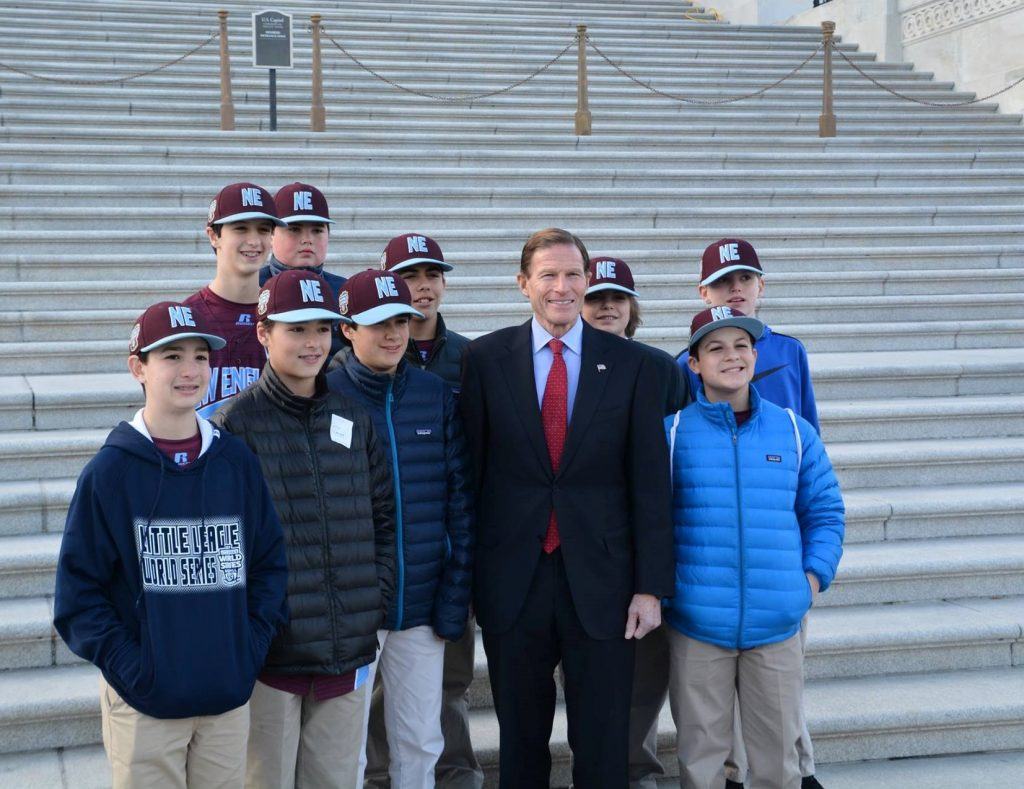 Donna Lopiano, who served 18 years as the UT women's athletics director, mentioned at an Aspen Institute forum on the future of college sports that the Connecticut Democrat is working with stakeholders on legislation. However, it might do more than just look to educate amateur athletes about match-fixing schemes.
"We have to come up with a federal law that addresses high school, amateur sport, and college gambling and a prohibition of it," said Lopiano, who also serves as the president-elect of The Drake Group's Board of Directors. The Drake Group is an organization that seeks to protect the academic integrity of collegiate institutions from the multibillion-dollar enterprise that is major US college sports.
In addition, she said the legislation would need to create an independent body, and not a federal agency, to oversee the issue.
"There is a way that we can have an anti-corruption agency that can identify where those matches are fixed (and) that has a primary responsibility for educating athletes as to how they can identify when they're being approached," Lopiano said.
Blumenthal Bill Possible Next Year
In a statement to Casino.org, Blumenthal's communications director confirmed the senator's work on the sports betting bill.
We have begun preliminary discussions about legislation related to the potential tax revenue raised by sports betting and our ongoing efforts to protect amateur athletes from exploitation," Maria McElwain said. "We look forward to continuing the conversation with stakeholders in the new year."
McElwain did not immediately respond to an email seeking additional information.
When the Supreme Court overturned PASPA, it opened the doors for more states to legalize sports betting. And as it has grown to nearly 20 states (as well as Washington, DC), each passing state has adopted its own regulations regarding amateur and collegiate sports.
New Jersey, which led the fight to get the federal restriction lifted, bans bets on any high school game. It also doesn't allow gambling on contests involving an in-state college or an intercollegiate event held in the state.
Indiana also banned betting on high school sports. But the state's regulations allow wagering on a wide array of college sports. Betting on in-state teams is available.
Meanwhile, when sports betting resumed in Oregon earlier this year, officials there decided to exclude college games and limit betting options to just professional sports.
Legalrators 'Support Integrity'
Critics of the effort to curb legalized sports betting say such efforts will only drive more action to unregulated and illegal bookmaking operations, based either domestically or abroad. If that happens, they say it won't deter the potential exploitation of amateur athletes. Instead, it may make efforts to uncover it more difficult.
Among those defending the industry was Sara Slane, a former American Gaming Association lobbyist who started her own gaming-based consulting and communications firm.
"There isn't a single legal sports betting operator that doesn't support integrity and protecting athletes from corruption," Slane posted on Twitter. "Instead of creating another layer of bureaucracy, how about @NCAA working in partnership with regulators, operators and law enforcement to address?"