Uruguay Bans Online Gambling, Approves ISP Blocking
Posted on: October 1, 2017, 02:00h.
Last updated on: October 1, 2017, 08:38h.
Uruguay just sunk its teeth into online gambling as viciously as Luis Suarez might attach his gleaming dentition to the soft shoulder-flesh of an Italian defender.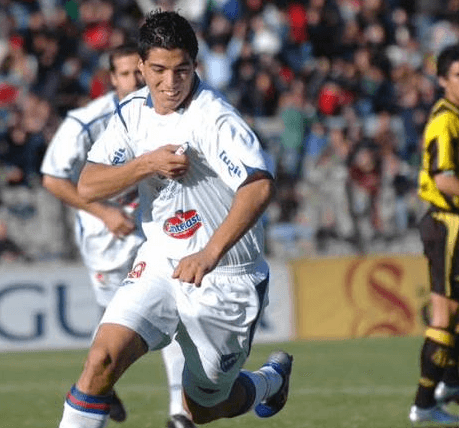 New gambling laws, enacted as part of a budget package this week, officially banned all forms of commercial online gambling outright, while giving authorities the power to "adopt preventative and punitive measures to prevent the proliferation of commercial activities of internet gaming."
These include the "blocking of access to websites … as well as the prohibition of commercial communications, sponsorship and advertising of unauthorized games."
Monopoly Money
President Tabaré Vázquez, who signed the budget bill on Monday, said that from henceforth online gambling was "absolutely prohibited," other than the limited sports betting offered by the state-owned national lottery and gambling monopoly, La Banca de Quinielas.
The monopoly's approved gaming operations, meanwhile, which includes casinos, gaming galls racetracks and betting shops, will be faced with a new 0.75 percent tax on gross gaming revenue.
The writing was on the wall in early July when National Party deputy Jorge Gandini went ballistic over the sight of GVC Holdings' Sportingbet logo that had somehow become emblazoned on the jerseys of Nacional.
Nacional Disgrace
Nacional is Uruguay's most celebrated soccer team, and the first club, incidentally, of Luis Suarez, of the aforementioned gleaming dentition, Gandini demanded to know how such a thing was possible when online gambling was ostensibly illegal in the country.
"I was watching some Uruguayan teams playing the Cup," he said. "When they go to Brazil they change the shirt and will they add a sponsor that's an online gambling site from Brazil, but they don't do it in Uruguay. Yesterday, the strange thing was playing in Uruguay while advertising a gambling site that is illegal in Uruguay.
"It [gambling] is prohibited in Uruguay, according to a principle of legality established in 1895. Those that are not authorized by law are illegal and illegal gambling is prohibited," he said.
With gambling laws that are more than 120 years old, it's little wonder that the country's rule book needs an overhaul, but instead of going for outright prohibition, Uruguay could have taken a leaf out of Colombia's book.
Earlier this year, Colombia became the first Latin American country to legalize and regulate online gambling, and recently welcomed its third licensee.
Uruguay actually considered this approach, but striking casino and racetrack workers immediately convinced them that protectionism was the simpler option.