Japan Promises to Phase Out Online Horserace Betting by 2020
Posted on: August 29, 2017, 04:30h.
Last updated on: August 29, 2017, 05:22h.
Japan will introduce new regulations to restrict online horserace betting. This announcement comes as part of the government's efforts to address concerns about problem gambling prior to the introduction of casino resorts in the country, and prior to Tokyo's hosting the Summer Olympics in 2020.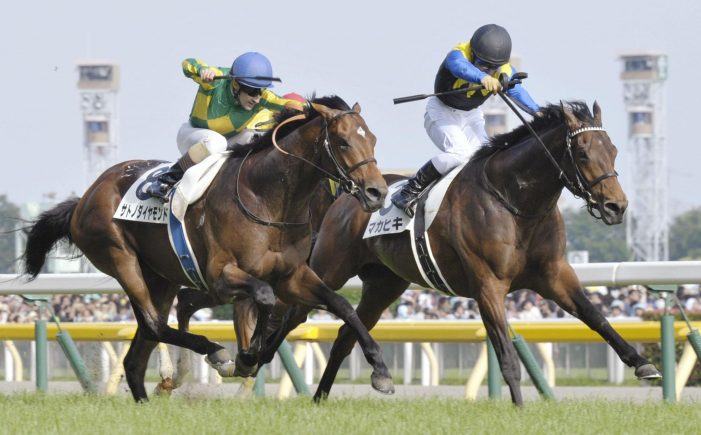 Casino gaming has long been part of the economic grand plan of Prime Minister Shinzo Abe's ruling Liberal Democratic Party, but the idea appears to have little support among Japan's populace.
The LDP successfully passed a bill last December to allow for major casinos, despite strong opposition that balked at what seemed to be a fast-track effort to rush the measures through the Japanese Diet (their term for congress) without sufficient debate about wide-ranging social and economic repercussions.
An opinion poll published earlier this year found that 44 percent of the Japanese public opposed the bill, with just 12 percent in favor and 34 percent undecided.
Meanwhile, a separate study conducted by the Ministry of Health, Labor and Welfare in 2014 has suggested that problem gambling rates in Japan are significantly higher than elsewhere in the world, affecting about 4.8 percent of the adult population, which equates to nearly 5.36 million Japanese citizens.
Reining in Racetracks
Though casinos will be new to Japan, gambling has a storied history in the Land of the Rising Sun. Popular gaming options for money include the lottery, pachinko, and betting on "public sports," which are defined as horse racing, bicycle racing, powerboat racing, and asphalt speedway motorcycle racing.
The government contends that limiting opportunities to gamble on these pastimes can offset potential harm that the new casinos may bring.
However, lawmakers have not specifically outlined what measures they'll deploy to curb online horserace betting.
Japan's racetracks have already been told to work with financial institutions to remove ATM machines, and further restrictions are unlikely to be met with enthusiasm.
Pachinko Problems
Meanwhile, politicians have already announced steps to change the regulations governing pachinko parlors.
Pachinko machines are popular slot-pinball hybrids that have largely escaped the more stringent regulations reserved for gambling because they are classed as "amusements," like fairground attractions. The machines don't pay out cash directly. Instead, players trade captured balls for tokens that can then be exchanged for money or prizes.
According to a study published by the non-profit Pachinko Recovery Support Network, as many as 900,000 Japanese people may have a pachinko problem.
The National Police Agency wants to lower the amount that can be won within four hours' play from ¥100,000 ($880) to ¥50,000 ($440) in the hope that it will discourage gamblers from chasing their pachinko losses.
A government survey on gambling addiction in Japan is slated to be completed next month.