UK Mobile App Gambling Growth Going Strong
Posted on: February 14, 2014, 05:30h.
Last updated on: February 13, 2014, 03:21h.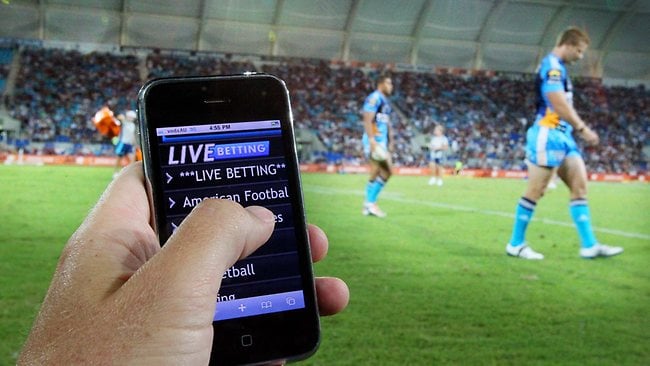 What goes up, must come down. But in the case of the UK gambling market, two recent studies have made it seem that the industry is both up and down at the same time. In reality, it's just a matter of what you want to look at it, as the world of gambling is changing, and mobile gaming is becoming exponentially bigger year after year.
Slight Drop in Gambling Numbers Overall
First, there's a new report out from the UK Gambling Commission that shows fewer residents gambled in 2013 than in 2012. It's just a small drop, however: 55 percent of UK residents said that they gambled over the four weeks before they were surveyed in 2013, compared to 57 percent the year before.
That report also gave a look at who is gambling and how often they're doing it. A total of 60 percent of male respondents reported gambling at least once a month, while that number was just 50 percent for women. Most gamblers said they only played once a week, or less.
The commission also looked at online gambling, and saw that participation in Internet betting was up even as overall participation had dropped.  Some 15 percent said they had participated in online gambling over the last four weeks, up from 14 percent a year before.
A large percentage of that online gambling is done through the UK's National Lottery, which is also the most popular form of gambling in the nation overall. In-person gambling was still the most popular form of betting though, with nearly three-quarters of those who said they gambled saying that had only done so offline.
Mobile Gaming Continues to Grow
What do those numbers really mean? They show that online gambling continues to grow, but still has a lot more room for expansion. And one thing that wasn't covered in the Gambling Commission report was mobile gaming, which has grown enormously in just the last year.
That expansive growth was illustrated in a report by OddsWinner.com, which studied the online and mobile revenues of the top UK bookmakers. Looking at just the largest companies, it becomes clear that mobile gaming is the future for online operators – and that the future may, in fact, be here already.
For instance, William Hill has seen fast growth in how much of their sports book revenue is now coming from mobile players. In 2012, just 26 percent of their sports book turnover came from mobile betting. But by the second quarter of 2013, that number had already raised to 33 percent, and the company expects that to go above 40 percent by the end of 2014. Incredibly, William Hill reported that year-over-year revenues for mobile gaming had increased 298 percent from 2012 to 2013.
Other companies saw lower but still dramatic rates of mobile growth. Paddy Power saw a 112 percent increase in mobile revenue in 2013, while Betfair said mobile activity was up 64 percent year-over-year. And sports book Bet365 says that half of their customers now come from mobile devices.
According to the OddsWinner report, the growth in mobile betting is due to many factors, including the increased usage of smartphones in the UK. More companies are also releasing apps, rather than forcing customers to connect through their mobile browsers per se.
"Smartphones can now deliver the services required to allow customers to bet on the move," said Push Technology CEO Sean Bowen. "We carry them everywhere and therefore can bet at anytime, anywhere. There are more people with mobiles than PCs."
Other factors include the rise in interest for in-play betting on sports, and mobile-specific marketing campaigns by the major UK bookmakers.
Most Read