U2 to Earn Unheard-Of Payday for Las Vegas Residency, Opening Date Set – Report
Posted on: February 16, 2023, 09:13h.
Last updated on: February 18, 2023, 06:08h.
Billionaire entertainment mogul James Dolan, chair of Madison Square Garden Entertainment Corp. (NYSE: MSGE), is taking heat for the payday he's reportedly agreed to lavish upon U2 for opening his MSG Sphere in Las Vegas this fall. The Irish band's commitment was finally announced via a Super Bowl commercial on Sunday, after being teased since July 2022.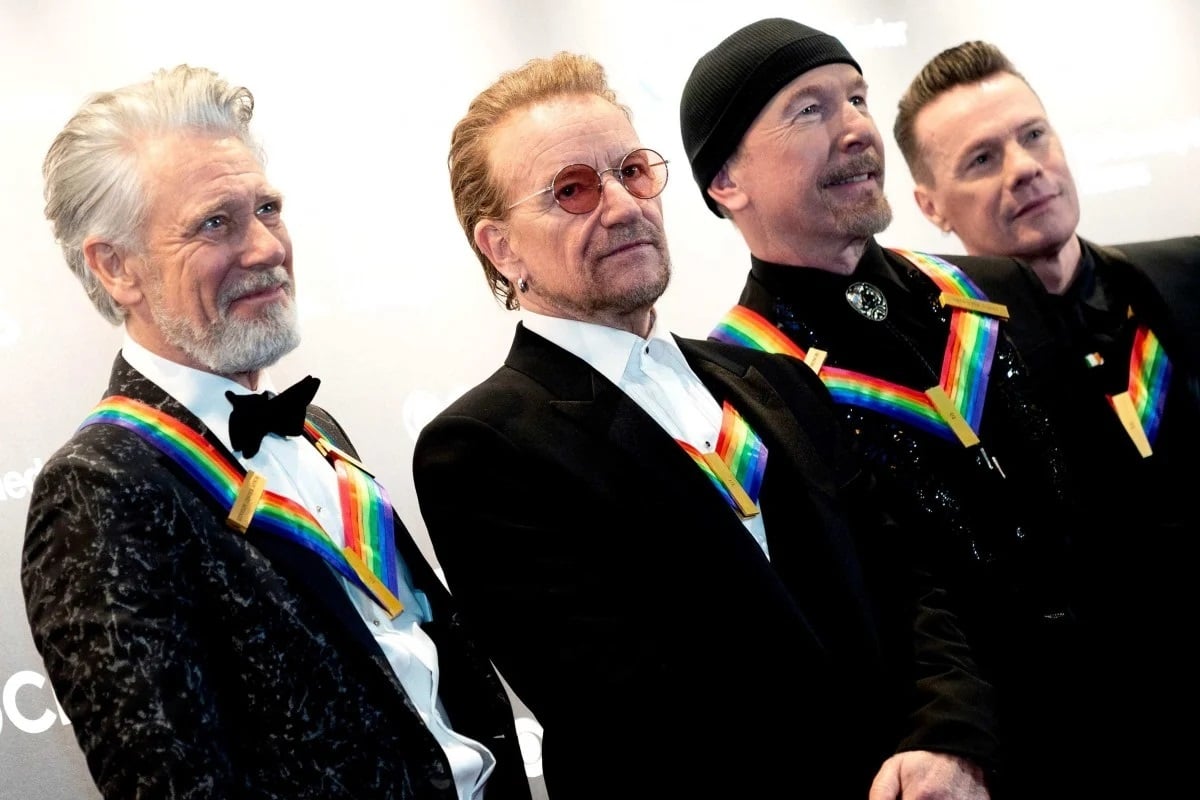 According to a New York Post report quoting unnamed "sources close to the situation," the Irish rock band will receive $10M for producing and performing a dozen concerts at the 17,500-seat, balloon-shaped arena still under construction behind the Venetian resort. That may not seem like a lot these days, but it's on top of the 90% of ticket sales U2 will earn for its 12-show residency.
The Post's report is also the first to speculate on a kick-off date for the residency, which will also open the venue: Friday, Sept. 29, 2023.
Dolan's unprecedented investment in U2 is "stoking anxiety" within his company, according to The Post. The outlet was also the first to report that Dolan dismissed two top MSG Sphere execs earlier this week, naming himself president following the housecleaning.
Though it may not seem like it to longtime fans, U2 last cracked the US Top 10 a whopping 31 years ago. That's when its single, "One," reached No. 10 on the charts.
A spokesperson for MSG Entertainment issued a rebuke to The Post's assertions, telling the newspaper: "Without getting into specifics, we are very confident in the investment we made with U2 as the opening performer for the Sphere."
Pride (in the Name of Cash)
Adding fuel to the fire, MSG Entertainment CFO David Byrnes admitted on a conference call last week that the venue still hasn't found any corporate sponsors. This includes the big one MSG Sphere seeks – a company willing to pay $50M to have the Sphere named after it.
"That's not good, as the whole idea is that cash from sponsors will offset losses from deals given to A-list acts like U2 to produce their pricey shows," the newspaper reported.
And the pressure is mounting, according to The Post. The construction budget for the high-tech venue has nearly doubled, to $2.2B, since the project was announced three years ago – mostly due to inflation and pandemic-related delays. A $275 million loan to finish the job was secured from JPMorgan in December.
Also likely to be a huge expense is a long-term lease for parking. According to The Post, negotiations are underway with Wynn Resorts for a nearby parcel. However, as the newspaper noted, long-term leases for adjacent parking are usually secured as one of the first steps in construction.
Still Haven't Found Other Acts They're Looking For
Though the venue stated that it plans on booking between four and six concert residencies per year, only U2 has been announced so far. According to The Post, that's because of another unforeseen problem: no other ginormous acts are interested. They don't want to produce splashy visual spectacles that could overpower their music, and that wouldn't be transferable to other venues afterward, The Post quoted its sources as saying.
According to The Post, this is one of the reasons Dolan had planned on partnering with Irving Azoff on the Sphere. But the powerhouse manager of the Eagles, Harry Styles, and John Mayer instead chose to partner with LA-based developers the Oak View Group to build a competing arena as part of a $3B entertainment district south of the Las Vegas Strip at Blue Diamond.
According to the Post, Azoff is still a Sphere consultant who is assisting in the search, despite the apparent conflict of interest.
"We are very happy with the level of conversations we are having with artists and are far along in those discussions and negotiations," the MSGE spokesperson said. "We will be announcing future performers at the appropriate time,"
With or Without Larry
Not only is MSG Sphere taking heat for its deep-pocketed commitment to U2, the band is taking heat from its core fan base for accepting it. That's because it will now have to play its residency with a substitute drummer. Larry Mullen, Jr. will be recovering from surgery on his neck and elbows for at least the remainder of 2023.
Drumming with U2 will be Bram van den Berg, a virtually unknown musician from the Netherlands.
"This is ridiculous! Larry Mullen Jr. started the band," said YouTube music influencer Rick Beato Wednesday in a YouTube rant he titled: "Dear U2, What are You Thinking?"
Via a press statement from MSG, U2 members Bono, The Edge, and Adam Clayton said: "It's going to take all we've got to approach the Sphere without our bandmate in the drum seat, but Larry has joined us in welcoming Bram van den Berg, who is a force in his own right.
The Sphere show has been in the works for a long time," U2's statement continued. "We don't want to let people down, least of all our audience … bottom line, U2 hasn't played live since December 2019 and we need to get back on stage and see the faces of our fans again."