Tyson Fury Expected to Have Little Trouble vs. Otto Wallin in Las Vegas Boxing Match
Posted on: September 14, 2019, 02:00h.
Last updated on: September 13, 2019, 12:18h.
Lineal heavyweight boxing champion Tyson Fury is widely expected to coast to victory on Saturday, when he takes on undefeated challenger Otto Wallin at T-Mobile Arena in Las Vegas.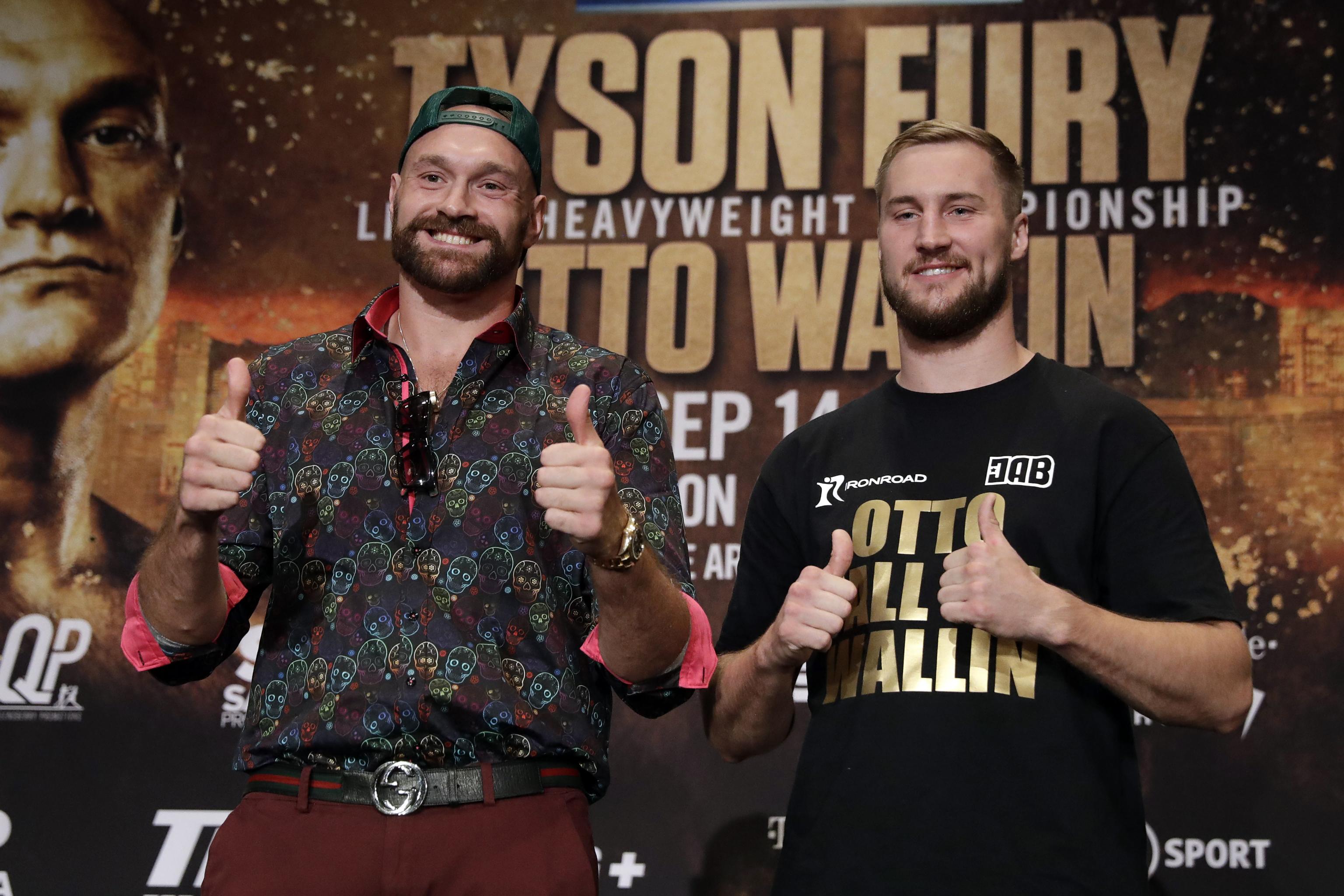 DraftKings Sportsbook has made Fury an imposing -3335 favorite over Wallin (+950), meaning bettors would have to wager $33.35 for every dollar they want to win on a Fury victory.
Wallin Wants to Make Swedish History
There might still be plenty of takers even at those less than appetizing odds. Fury (28-0-1, 20 KOs) is universally regarded as one of the top heavyweight fighters in the world, one of the four men who appear to be on a collision course to eventually uniting the major title belts.
Meanwhile, Wallin (20-0, 13 KOs) is a little-known Swedish fighter who, despite his unblemished record, hasn't fought anyone of note. To say that Fury is a step up in class is a massive understatement, as even the most dedicated boxing fans will struggle to recognize any of the names of Wallin's previous opponents.
Still, an argument can be made that Wallin is something of an unknown, and the potential is there that he could be a highly talented fighter who just hasn't been discovered yet. After all, he hasn't lost, which at least says he's better than all of his previous opponents. That's enough for Wallin and his team to think there's a chance that he could make history and become the first Swedish heavyweight champion since Ingemar Johansson stopped Floyd Patterson in 1959.
"Winning would be huge. It would make me a legend in Sweden," Wallin said, via ESPN. "Boxing is not huge in Sweden, but it would be a really big deal."
Fury Warming Up for Wilder
On the other side, Fury will simply be looking to avoid being on the wrong side of one of the largest upsets in boxing history. Realistically, the expectation is that this bout won't be much different than his June contest against the previously undefeated Tom Schwarz, in which Fury showed off his skills and his style on his way to an easy second-round TKO win.
These fights have been designed to raise Fury's profile in the United States and continue to get back into the best shape possible before a rematch with Deontay Wilder, whom Fury fought to a draw last December. Odds are already available for that fight – expected to be scheduled for some time next year – with Fury being made a slight -139 favorite over Wilder (+105).
But while that might be the fight fans are looking forward to, Fury says he's not going to look past Saturday's opponent.
"I have no interest in future fights," Fury told reporters earlier in the week. "One day at a time in my life. One fight at a time, one hour at a time."
Given Fury's status as an overwhelming favorite, bettors might look at more specific wagers in order to get some value.
One popular option could be to pick Fury to win by KO, TKO, or disqualification, which is being offered at -305. Those expecting another quick win can get +450 on Fury to win sometime in the first three rounds, or even more for him to specifically finish Wallin in the first (+1600) or second (+1200) rounds.
Similar Guides On This Topic