Tupac Murder Testimony Could Crack Notorious B.I.G. Murder Case
Posted on: October 11, 2023, 10:33h.
Last updated on: October 11, 2023, 03:51h.
It's entirely possible that the trial for the murder of Tupac Shakur could uncover evidence that may help solve the murder of another legendary rap star. For nearly three decades, the public has connected the murder of Shakur in Las Vegas with the murder of Christopher "Notorious B.I.G." Wallace in LA six months later.
Now, prosecutors are doing it, too.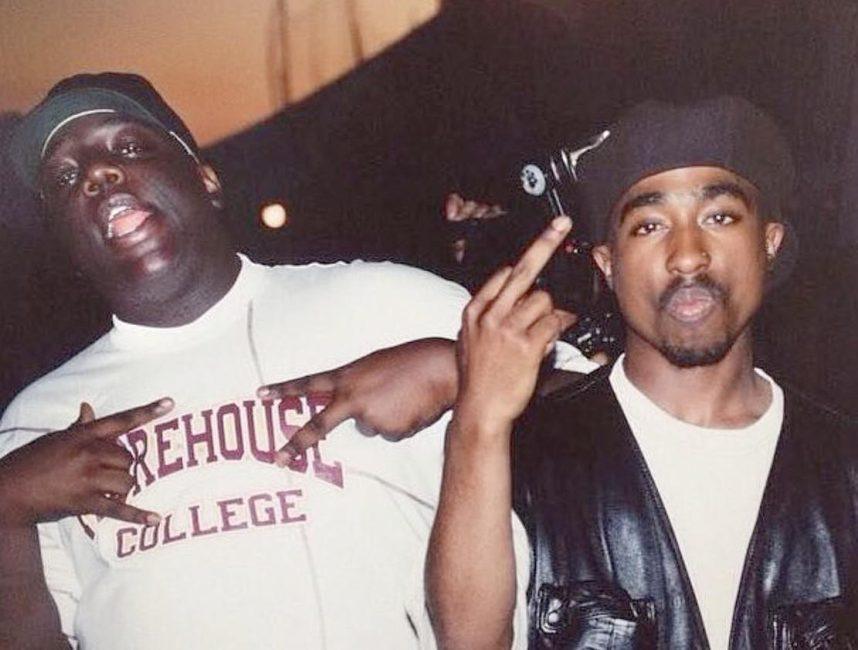 In the grand jury proceedings against Shakur murder suspect Duane "Keffe D" Davis, which began secretly in late July, retired Las Vegas Metro Police detective Clifford Mugg testified that the "theory was accurate" that both murders were related. Mugg said that investigators in both Las Vegas and LA were in agreement on that.
Mugg didn't state how they were related. However, Cathy Scott, the best-selling author of 1997's The Killing of Tupac Shakur and 2000's The Murder of Biggie Smalls, says the LAPD has known for decades.
They're related by ties to Marion "Suge" Knight, according to Scott. He was the head of Death Row Records, a member of the Mob Piru faction of the Bloods street gang, and the other intended target in Shakur's murder. Knight and Shakur participated in a beatdown on Orlando Anderson, a member of the rival South Side Crips street gang and Davis' nephew, only hours before Shakur's murder.
Scott has followed both cases closely since she was an investigative reporter at the Las Vegas Sun, and the conclusions she drew in her books came from hours of interviews with carefully cultivated sources inside both police departments.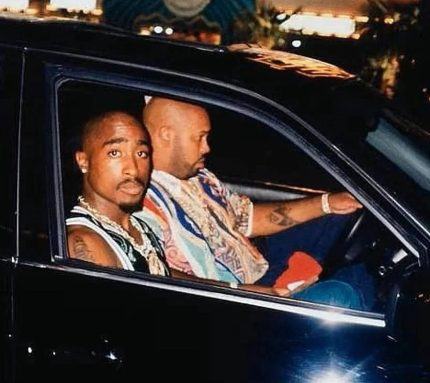 The Facts
Shakur was fatally shot on Sept. 7, 1996, and Wallace, aka Biggie Smalls, was killed in a drive-by shooting in L.A. six months later, on March 9, 1997.
Duane "Keffe D" Davis, an admitted member of the South Side Crips, was the first person arrested in either case. On September 29, Las Vegas police indicted him for the murder of Shakur. Prosecutors say he ordered and masterminded the shooting, and admitted buying the gun, though he didn't pull the trigger. In Nevada, that's still grounds for murder.
Davis was recently granted a continuance of his arraignment. He's charged with murder with the use of a deadly weapon with a gang enhancement. His next scheduled court appearance is on October 19.
No arrest has ever been made in the Wallace case.
The Theory
According to Scott, Wallace's murder was ordered by Knight from prison. Wallace was the star rapper on Sean "P. Diddy" Combs' New York-based Bad Boy Records label.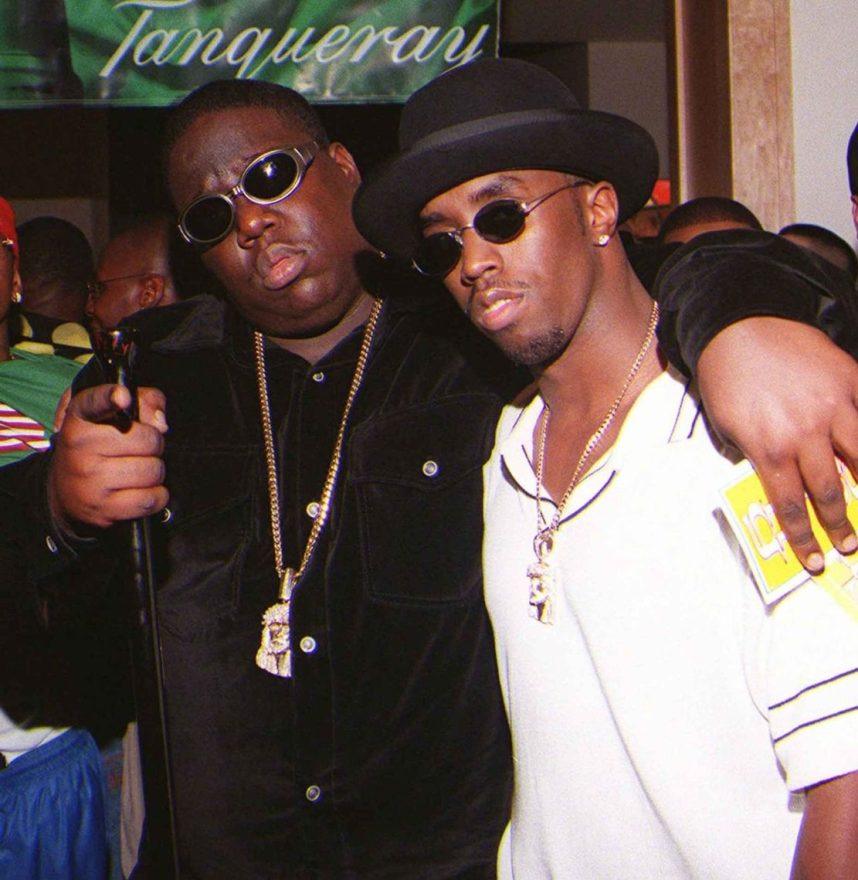 "But it wasn't really a retaliation because Biggie Smalls and P. Diddy had nothing to do with Tupac's murder," Scott told Casino.org. "Suge was simply jealous that his top performer, Tupac, was gone and P. Diddy still had Biggie Smalls."

Scott asserts the LAPD wasn't motivated to solve Wallace's murder because it would mean a public admission that one or more of its own officers participated in the murder.
"It's almost like the LAPD is trying to cover up for their own because they wanted the case to go away," she said.
This isn't a new theory. It was central to the wrongful death civil suit originally brought by Wallace's estate against the City of Los Angeles in 2002. The suit, seeking $500 million, named the hitman as Amir Muhammad (Harry Billups), a Knight friend who was briefly considered a suspect, but never arrested.
After that lawsuit resulted in a mistrial, the family brought a second one against the city in 2007. That suit also named two LAPD gang officers, Rafael Perez and Nino Durden, as defendants. According to the suit, Perez, an alleged affiliate of Death Row Records, admitted to LAPD officials that he and fellow gang officer David Mack (who was not named in the suit) "conspired to murder and participated in the murder of Christopher Wallace."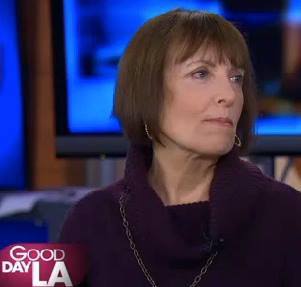 According to Scott, Perez, Durden, and Mack, who was Knight's college roommate at UNLV from 1985 to 1987, plotted Wallace's murder. They hired Muhammad, who drove a greenish-bluish Chevy Impala to the Peterson Automotive Museum, where Wallace was leaving a hip-hop party.
"And guess what kind of a car police found in the garage when they went to Muhammad's house to search it?" Scott asked. "It was the same car. I mean, it's like a neon sign, but they're opting not to charge him?"
U.S. District Judge Florence-Marie Cooper dismissed the Wallace family's second suit on a technicality. It didn't comply with a California law requiring the family to give notice of its claim to the state within six months of Wallace's death. So the Wallace family refiled its suit in 2008 against the city, dropping the state law claims.
The suit was officially dismissed in 2010, though Scott believes that the family received "an undisclosed settlement" to drop it.
Bad Cop, Bad Cop
Though none of the police officers alleged to have participated in Wallace's murder was ever convicted of that crime, all were convicted of other crimes in the ensuing years.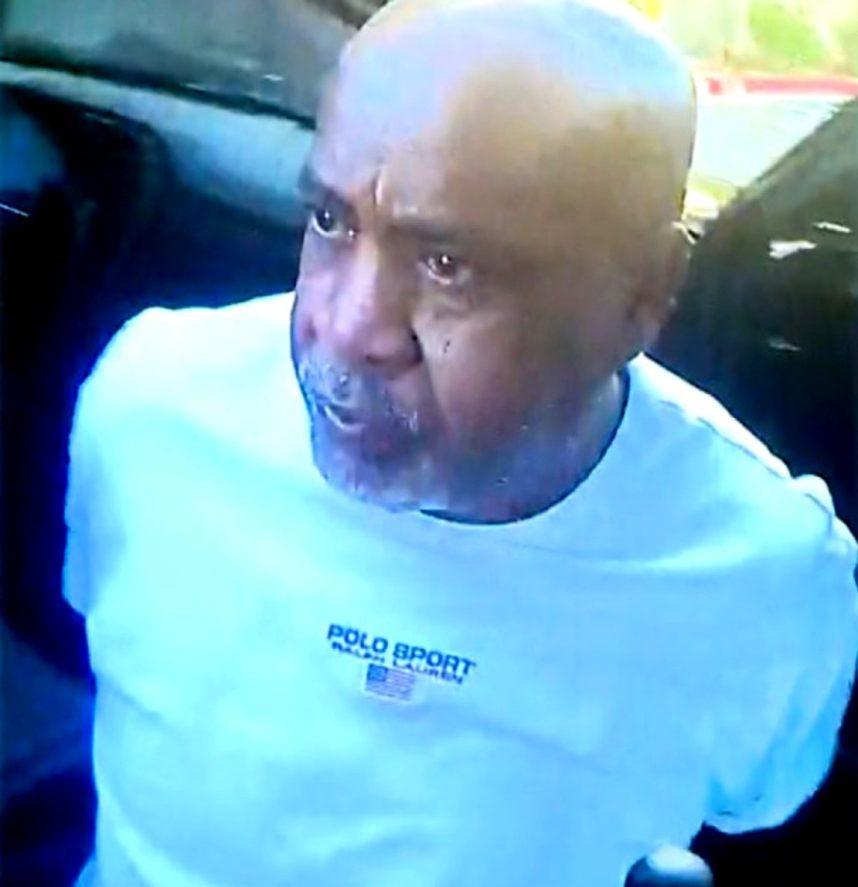 Perez was sentenced to a total of seven years in prison for stealing 6 lbs. of cocaine from an LAPD evidence locker, for violating the civil rights of a suspect, and for possessing a firearm with an eliminated serial number. He was released in 2004.
Durden served five years in prison on six California state charges, including perjury, filing false police reports, and conspiracy to obstruct justice. His sentence was served concurrently with a three-year sentence for federal charges of civil rights violations and possessing an illegal firearm. He was released in 2005.
Mack served 14 years in prison for robbing $722K from a Bank of America and was released in 2010.
Impact of New Evidence
"Now that the Tupac case is being pursued, I think there's a good chance the LAPD will finally be motivated to solve the Biggie case, too," Scott said. "I think some new evidence might come to light from this trial. But I think it might spur the LAPD to handle the case even if there isn't any (new evidence).
"It would put an end to everything, you know, all the questions and the conspiracies and the other nonsense, and allow these two human beings to finally rest in peace."
Most Read