Tupac Murder Suspect Pleads Not Guilty, Avoids Death Penalty
Posted on: November 2, 2023, 07:38h.
Last updated on: November 3, 2023, 12:15h.
Duane "Keffe D" Davis, the self-described gang leader accused in the murder of rapper Tupac Shakur, received a little good news during his brief arraignment Thursday in a Las Vegas courtroom. The state said it won't seek the death penalty for the role they believe he played in the murder of Tupac Shakur.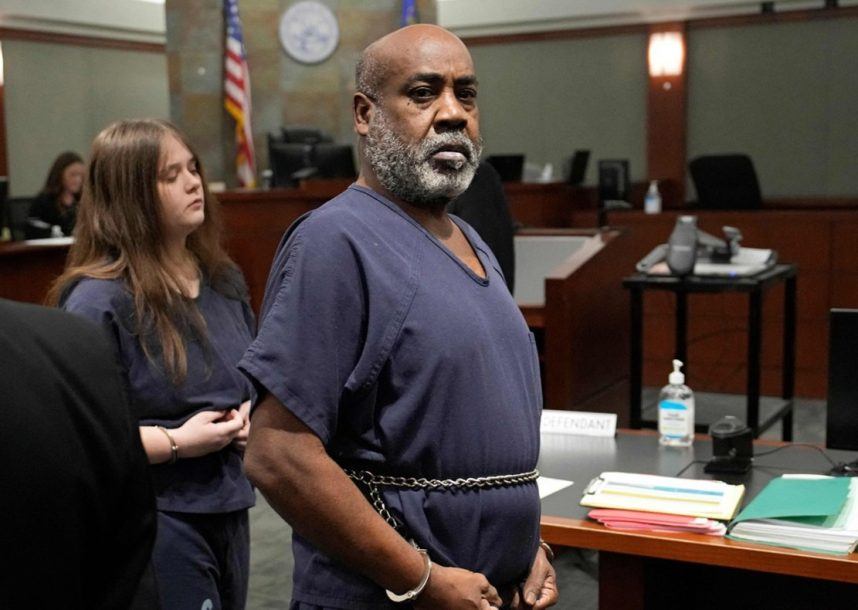 The state claims Davis, 60, orchestrated the drive-by shooting that fatally wounded the 25-year-old rap superstar on Sept. 7, 1996. Davis was arrested at his Las Vegas home on September 29 after a grand jury indicted him for murder with the use of a deadly weapon. This gave prosecutors the right to pursue the death penalty.
Standing before District Judge Tierra Jones in a dark blue prison uniform, handcuffs, and chains, Davis pleaded not guilty.
His case was assigned to special public defenders Robert Arroyo and Charles Cano. Since his last arraignment two weeks ago, Davis has failed to reach a financial arrangement with his previous defense attorney, Ross Goodman, who is the son of  current Las Vegas Mayor Carolyn Goodman and former Las Vegas Mayor Oscar Goodman.
Davis remains jailed without bail. Jones set a status check-in for November 7, when a trial date is expected to be set. Davis waived his right to a trial within 60 days.
What Took So Long?
Las Vegas police said the investigation was marred by uncooperative witnesses and conflicting testimony, but was revived in 2019 after Davis admitted to participating in the infamous murder in a self-published memoir. Compton Street Legend features Davis writing that he handed the murder weapon, a .40-caliber handgun, to his nephew, suspected shooter Orlando Anderson.
Police served a search warrant on Davis' suburban Las Vegas home on July 17, seizing documents, photos, news clippings, several .40-caliber bullets, and a copy of the memoir.
Last Man Standing
Davis is the only person ever charged in this case and the only suspect still alive.
Anderson was questioned, but never charged. He died two years later in a gang-related shootout at a Compton, Calif., car wash. Two other men were suspected of riding in the white Cadillac from which Shakur was shot through the rear left window. Driver Terry Brown and Deandrae "Big Dre" Smith also died without being charged.
Brown was murdered at a Compton cannabis dispensary in 2015, and Smith died of complications from obesity in 2004.
Knight, 58, is currently serving 28 years in a California prison for an unrelated manslaughter conviction. He has refused to cooperate with Shakur's murder investigation.
Most Read