Tupac Siblings Cast Doubt on New Las Vegas Murder Investigation
Posted on: September 6, 2023, 12:59h.
Last updated on: September 6, 2023, 01:45h.
Two of Tupac Shakur's siblings have cast doubt on the investigation reactivated this summer by the Las Vegas Metropolitan Police Department into the 1996 murder of the rap superstar on the Las Vegas Strip. In an interview published this week by TMZ, Sekyiwa and Mopreme Shakur both said they don't think the trail will lead anywhere.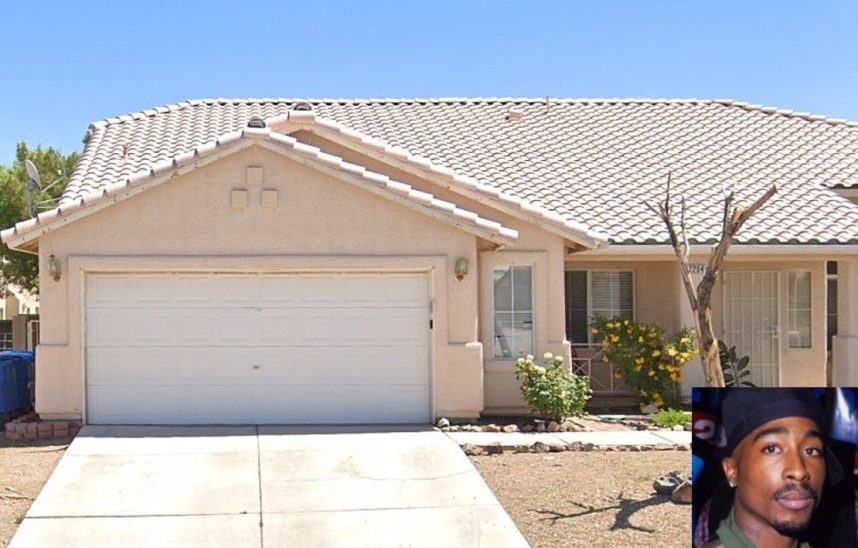 "Unless he just never cleaned up for 30 years," Sekyiwa, Tupac's half-sister, told TMZ. "I've raised two children in this time. They're all adults, and their wounds are clean. I can't go back to see what they did 30 years ago… I don't know how they could find something 30 years later."
As part of the new probe, Las Vegas police searched a house a few miles off the Strip in July. The home belonged to a woman named Paula Clemons and her husband, Duane Keith Davis. A former Crips gang member who goes by the name "Keffe D," Davis was the uncle of Orlando Anderson, Shakur's long-suspected killer, who died in a 1998 gang-related shooting.
Police said they confiscated electronics, books, bullets, and other paraphernalia "they believe could tie Davis to the murder."
Among the books was Compton Street Legend: Notorious Keffe D's Street-Level Accounts of Tupac and Biggie Murders, Death Row Origins, Suge Knight, Puffy Combs, and Crooked Cops. Self-published in 2019 by David and his cowriter, Yusuf Jah, the book features an admission by Davis that he drove Anderson in the white Cadillac that pulled up and opened fire on Shakur and Death Row Records cofounder Suge Knight.
The incident happened at the Flamingo Road and Koval Lane intersection on Sept. 7, 1996.
"Tupac made an erratic move and began to reach down beneath his seat," Davis wrote in the book. "It was the first and only time in my life that I could relate to the police command, 'Keep your hands where I can see them.' Instead, Pac pulled out a strap, and that's when the fireworks started. One of my guys from the back seat grabbed the Glock and started bustin' back."
Until the End of Time
Exactly why Las Vegas police waited until now to chase down this lead is a mystery since they're not talking about the case. But Mopreme –Tupac's stepbrother and himself a rapper — joined Sekyiwa in questioning the investigation.
He told TMZ that police didn't even approach him until after he granted an interview to CNN about the probe.
Sekyiwa and Mopreme are currently mourning Mutulu Shakur, their father and Tupac's stepfather. Mutulu (born Jeral Wayne Williams) died of bone marrow cancer on July 7, 2023, at age 72, eight months after being paroled. He had served nearly 37 years in prison for his involvement — as a member of the Black Liberation Army — in a 1981 Brinks truck robbery that left a guard and two police officers dead.
Mutulu married Afeni Shakur, Tupac's mother, in 1975, the same year they welcomed Sekyiwa. The couple divorced in 1982, and Afeni died of cardiac arrest in 2016.
Most Read